Hey, friends and new visitors! Today's the day I've been looking forward to since the calendar switched over to 2016. My friend Stephanie of Casa Watkins rounded up 10 other talented bloggers to participate in the first ever New Year New Room Challenge. We're all going to do a room refresh in just three weeks, so on January 26th you'll get to see 11 makeovers at once. Woohoo!
I know that completed room makeovers are your favorite kind of posts around here, so I love having an extra kick in my pants to get this room finished sooner rather than later. (If you're inclined to play along and zhush up a space in your own home, share it on Instagram or Facebook using #NewYearNewRoomChallenge. We'll be reposting our favorites!) Now that the logistics are out of the way, let's talk about the space in question–the back entryway.
The door directly in front of you leads to the garage, so this is where we toss bags, backpacks, and shoes. You may remember I moved this open storage shelf out of the laundry room to create space for the folding table. (And since case goods here never say die, it's now on the back porch to begin its umpteenth incarnation, this time as a potting bench.)
This is the view from the kitchen, and straight ahead is the pantry door. To the left are the french doors that open into the ladies' lounge.
Here's the view from the lounge showing how the pantry door relates to the garage door. The photo below was taken from the same spot looking towards the right. The archway leads back into the kitchen and ahead is the garage door.
That corner is where I thought we'd place a built-in unit. When we first moved here, I priced one out and it was over $2,500.00. After that disappointing (and not happening) quote, I put this room on the back-burner for nearly a year and a half. Since we're not 100% committed to staying in this house forever, I decided a portable (and significantly cheaper) mudroom was the way to go. Here's the design plan.
I knew January would be the perfect month to finally order the locker unit I'd been stalking, since that's when companies typically place organizational items on sale. It was 25% off with free shipping, plus I had Christmas money burning a hole in my pocket. I don't love the shutter panels so we're covering them with some wood panels painted to match.
The walls are now painted the same custom mix from Sherwin-Williams that I used in the laundry room, and we're going to carry it over into the kitchen and living room. (Not me, though. I'm hiring someone for such a large job.) The doors are going to be painted Tricorn Black to add drama and contrast to the room and (more importantly) showcase the new mirror that will be installed between the two doors.
The mirror has the antique look I was going for and looks way more expensive than its price tag of just under $100.00. Lamps Plus is one of the very generous sponsors I'm working with on this makeover, so I was able to add a light fixture to the plan as well. Just yesterday, I received some crushing news about the selected fixture–it's on back order until mid February. Dun, dun, dun!
We all know it's on back order because it's beautiful, affordable, and has clean and classic lines. Undeterred, I selected this fixture, which isn't available in gold, but I still really like the shape and the glass. (Guess who's got a hot date with a can of spray paint?)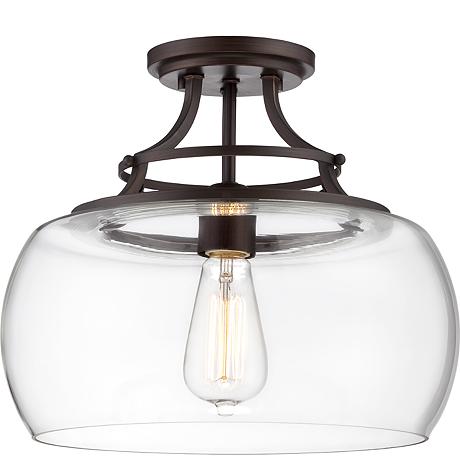 Shorty's bowls have been replaced with the world's cutest dog dishes, which is only fitting since he's (duh) the world's cutest dog.
My dear friend and her family dog-sit Shorty for us since he hates going to the kennel. (Spoiled much?) She commented to me when I picked him up how unattractive his bowls were and that she'd flipped them over to see where the ugly came from, which of course is where she spied my name carved in the bottom. We have an entire collection of bowls that are more accurately described as hot-mess dog dishes from my failed pottery endeavors. Just because you really, really love something doesn't mean you're going to be good at it, kids. #truth
Minted saved the day again by supplying me with a pair of prints framed in brass from California artist Jaime Derringer. (I'll explain a little bit more about how I selected the art pieces in next week's progress post.)
And because I know how much you all live for my poorly edited room mock-ups, here you go! (Apologies to the new people here–the regulars truly, truly love these. No, truly.)
I'll have lots more details to share next week about the design process and how we may have (ahem) needed to remove the pantry door to saw off the bottom half-inch so it could clear the new rugs, along with a Pinterest fail regarding the Est. 1999 sign. The road to a finished room is never smooth and easy, amiright?
Many thanks to the companies that are sponsoring the New Year New Room Challenge. I couldn't fit all of the wonderful products available to us in my 7 x 7 room, but I still want to show some sponsor love.
Be sure to go check out what the other ladies are up to! This is truly a whirlwind project, so today is the first time I'm seeing all of the other plans, too.
Thanks so much for reading, and I hope you have a great day!