Happy Friday, everyone! Are you enjoying all of the Home Tours going on in BlogLand right now? We're going to a non-virtual home tour this weekend, and I'm hoping to take some pictures to share next week. You know your family loves you when you suggest going on a home tour and they all feign excitement. (So sweet.)
I cannot believe it's been nearly 4 months since my last That's Awesome! post. Ridiculous, especially since these are my favorite posts to share with you. (A lot of the items on the previous lists make excellent gift ideas, FYI.)
A refresher, since it's been eons–I purchase every item on the Awesome List with my own money, and the companies mentioned do not provide me with any product or compensation. (You can read my disclosures policy here.) Now that the tedious issues of the day are addressed, let's get started!
1. Sephora Cleaning Me Softly Facial Cleansing Brush
This brush is a dream come true for cheapos (like yours truly) who want a sonic facial cleanser but spend too much money on other facial products to afford one. Yes, you have to move the brush around manually to clean your face, but it provides just the right amount of exfoliation for a fraction of the price ($10!!). I use mine a couple of times a week to keep the skin looking as dewy and fresh as can be expected for someone my age. (Maybe even a little bit better.)
2. Hue No-Show Socks
I swore off sock liners like this because they'd always slide off the back of my heel, but going barefoot in shoes just grosses me out. (I'm a sweater of the profuse variety.) I tried these on a whim and love, love, love them! They're cut low enough to wear with my flats and they don't slip off, because there's a little rubber grip on the back of the heel. They're thicker than a nylon, too, which I like. (I realize that loving these makes me look like an old lady.) #dontcare
3. Maybelline the Falsies Volum' Express Mascara
I've now tried every mascara available and this one's my favorite, and the only brand that's caused people to inquire about why my lashes look so nice. I'm not magically transformed into a Kardashian or anything, but I still look like I have much fuller lashes after a quick curl and a couple of swipes. The fact that it's cheap and accessible is just a bonus. (Insert inappropriate joke here.)
4. J. Crew Pixie Snap-Front Pant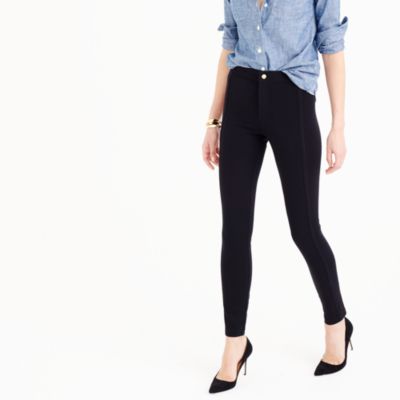 So, these are the best pants. Ever. I purchased a pair for $12.00(!!!!) from the distribution center in Asheville. That being said, I'd be willing to pay full-price, because they are so ridiculously slimming. I wore them in my Christmas card photo, and trust me when I tell you those pants were the real star of the show. (And maybe my fresh highlights.) They suck in the lumps and bumps, and the higher rise prevents unsightly muffin-top. If I had one wish it would be to send each and every last one of you a pair of these pants, because they're life-transforming. No, seriously–life-transforming.  
5. Sugar Paper Planner 2016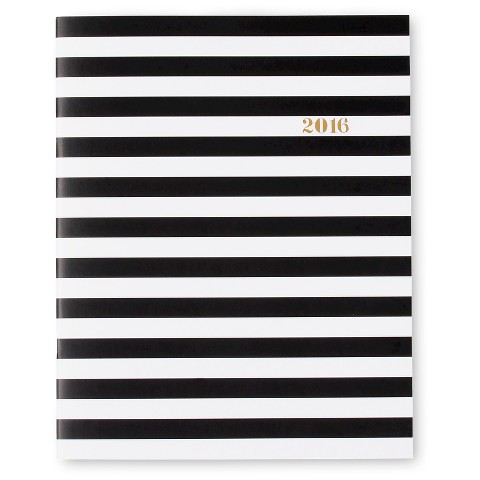 You may have spied this on Claire's desk, but make no mistake, it was only there for blogging stunt-purposes. (She was disappointed when I took it back, but that's life.) I love the Sugar Paper products at Target, and this no-frills planner is my life-corral-er of choice.  It's cheap and easy to use. (I clearly can't help myself.) They have wrapping supplies in store now, too, thus adding to Target's never-ending mine-field of stuff you don't need but toss in your buggy, anyway.
That's it for another installment of That's Awesome! Don't forget that today's the last day in the Holiday Home Tour Blog Hop. There are a few more lovely homes you need to visit before I can send you on your way for the weekend. Speaking of, I hope you have a great one, and thanks for reading! 
Monday, November 30th
Tuesday, December 1st
Wednesday, December 2nd
Thursday, December 3rd
Friday, December 4th