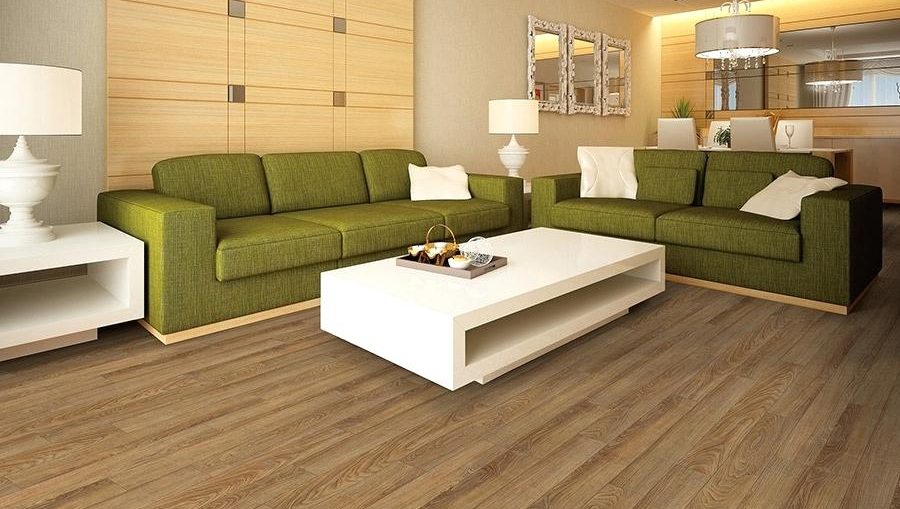 Over a certain period of time, the wear and climate eventually deteriorate based on the type of flooring the surface.
If it was hardwood, it could be sanded about six to eight times during one's life. So unless you live in a very old house, or a previous resident has been a particularly aggressive floor sander, it is unlikely that your hardwood floors can be brought back to life. If it is no longer possible to sand them further, have you thought about epoxy coatings?
The difference between an epoxy floor and cladding is 2mm. The epoxy surface must be at least two millimeters thick so that it can count as a floor.
How to Choose?
· Will your Surface have to be Resistant?
If the passages are frequent, then you have every interest to opt for an epoxy floor. The thicker your surface is, the better it will withstand.
· The Preparation of the Surface is the Most Important Step
You can read more about our surface preparation process by reading our dedicated page, but suffice it to say, in short, that sloppy or inappropriate surface preparation means the failure of an epoxy floor laying.
· One of the Worst Culprits is Moisture
The high humidity or steam that permeates the concrete floor can prevent adhesive bonding from occurring by severely slowing down the curing process. For these reasons, moisture must be monitored at the application site and especially on the floor itself.
A primer may be necessary to ensure that the floor surface is clean, dry and ready to install your new epoxy floor.
· Epoxy is a Suitable Coating for Most Hard Surfaces
An epoxy coating can provide a protective and aesthetic layer to any hard surface such as metal, tile, concrete or vinyl.
· Flexible Epoxy is the Strongest Form
Flexible does not seem to be a suitable synonym for solid, but this type of epoxy flooring is much stronger.
· The Epoxy Coating can be Beautiful
The term industrial floor coverings " may not conjure up beautiful images, but epoxy floors come in an impressive variety of shades, colors, and effects. You could even find an epoxy coating with metal flakes that look like a scintillating ocean if you wish!
· Epoxy can be Combined with Other Products
There is no limit to what epoxy coatings can do. Anti-slip layers can be added with built-in quartz.
· Epoxy Coatings can be Used Outdoors
Epoxy combined with gravel aggregate can create durable, attractive and ready-to-use surfaces. The final product looks like a rough surface, with hard gravel or pebbles stuck together thanks to an adhesive.
Epoxy coatings need to dry relatively long. The epoxy may seem to dry quickly, but it doesn't mean that your floor is ready even if you feel your surface has hardened. It takes at least 18 to 24 hours to walk safely. Complete curing can take up to 30 days where the epoxy takes its final shape and hardness.
Colder temperatures slow down this process. In fact, application at temperatures below 15°C is not recommended, as curing takes a lot of time and can cause problems.
· You Get What you're Actually Paying
The cheap epoxy, although it actually looks like an interesting option, can't give you good results. They only have 30% to 40% solids per volume, which means you get 60% to 40% less thickness once the product dries. The professional products have solids between 90% and 100% per volume, inquire from epoxy flooring Melbourne.
· Beware of UV
Direct exposure to sunlight can cause chemical reactions with your epoxy floors which alter them. You can avoid this problem by choosing a darker shade, applying a UV-resistant coating or by simply limiting the surface's exposure to direct light.