10 Ways To Redecorate Your Home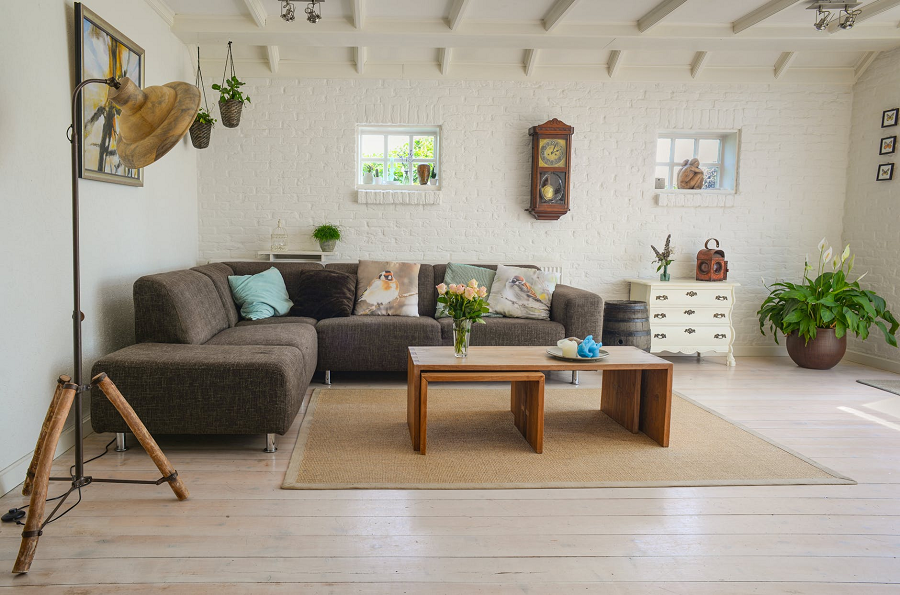 Do you know about the first sign that you need to redo your home decoration? It is when you feel bored looking at the same arrangement every day. Believe us, the decoration of your house can make you fall in love with it! The more your decoration is admirable, the better you feel about your house, and this makes you feel really good.
Sometimes, just shifting your stuff or your furniture can resolve the issue. Other times, it is possible by bringing some change to the color scheme of the walls. You can also buy some decorative items to give a fresh look to your house or give your house some structural changes by hiring a professional to design the right architecture.
The following are some of the ideas to redecorate your house in the best way possible. A smart idea is to use some old stuff and buy something new to create a subtle yet powerful mix to do the job.
1. NEW PAINT
The first thing that comes in your mind when you are going to redecorate our home is the paint job. If the paint used in your home is too dark, it exerts a very bad effect on your mood, making you feel discouraged or low esteemed. Choose a mix of light and bright colors according to the tone of different areas of your house. When choosing wallpapers, you can opt for different ones for each room, or you can have the same ones everywhere or apply some paint in some areas of the house. This will give a good look to your interior.
2. NEW CEILING
For a massive impact or change, you can choose to redecorate your home by changing the design of the ceiling. Do not install a large or dark false ceiling as it will create a bad impact and give a bad look to your room. Always use fall ceiling designs keeping in mind space in the room, and use the right colors to make it seem big.
3. NEW TILES
Another thing you can focus on for redecorating your house is the tiles. You can choose to entirely change the tiles to make it seem new. In doing so, you can use large tiles in the lounge and small ones in the bedroom to give them the right look. Also, white tiles or shades in your lounge or bedroom can give them a spacious look. Moreover, you can use carpets if you don't want to use tiles in a certain. Several types of attractive rugs can give your house a good feel and look.
4. NEW WOODWORK
Sometimes, changing your woodwork can play a major role in changing the look of your house. Woodwork should be done neatly and you must especially focus on the polish work because it is what will give it a transformed look. Do not go for dark-colored polish; always use natural colors of wood in your room and elsewhere.
5. NEW FURNITURE
Furniture is the most important part of the interior of every house. You have to choose new furniture to give your house a new look, or you choose according to the available space. For instance, if you choose a large bed, it will leave little space for decoration. Always choose beds according to the size of your bedroom, and if you are thinking of adding more furniture, antique bedside tables would bring that classy vibe. Further, the lounge or the sitting room is where we spend most of our time, so they should look spacious and beautiful. Buy a sofa set according to the space available in your lounge. The relevant decoration that matches your furniture and is chosen according to the available area can prove to be very attractive.
6. NEW LIGHTS
Another thing that plays a major role in the look of your home is the lighting you use. For redecorating your house, you must change the lights too. When you are redesigning your ceiling, this is the time when you decide on the kind of lights you would want. Lights can produce an amazing and soothing effect in your house and play an important role in the redecoration. The lights installed on the walls should be decent looking and should match the surrounding ambiance. Remember that to get a good effect, you should focus more on the ceiling lights.
7. NEW WASHROOMS
You can also change the interior of the washroom when you intend to redecorate your house. First of all, change the tiles of your washroom and try not to repeat the same colors. Create a pattern of your tiles to be installed and make them as prominent as possible. Change the vanity and use a different style of vanity this time.
8. NEW KITCHEN
For redecorating your home, you can replace your old kitchen with the new one. At first, remove the old cabinets and design your kitchen differently from the beginning. Use a different color for your kitchen to feel its difference from the old one. You can choose ultraviolet (UV) sheets that are available in different colors. Use good quality kitchen cabinet accessories to give your kitchen an impressive look.
9. DECORATION AND ART
Always display some good pieces of decoration and art in your house as this gives a great look to your home. You can look for any antique piece or a type of decoration for an area in your house designated for this purpose. You can also choose some artwork for the walls to give them a good collective look.
10. REARRANGE OLD STUFF
It is not necessary to throw away your old stuff to redecorate your house; you can also reuse some of your favorite items by giving them a fresh look. For instance, you can reuse some of the bookshelves, shoe racks, kitchen hoods, and stove, etc.
CONCLUSION
Redecorating a house can be a very exciting job if you want to do it creatively, otherwise, it won't be an enjoyable task. If you are not able to redesign or redecorate your house by yourself or if you do not have the time for it, then you can hire an interior designer to redesign or redecorate it for you. Remember, you can't always change the location of your house but you can change the look and feel of your house.