5 Hand Tools for Plumbers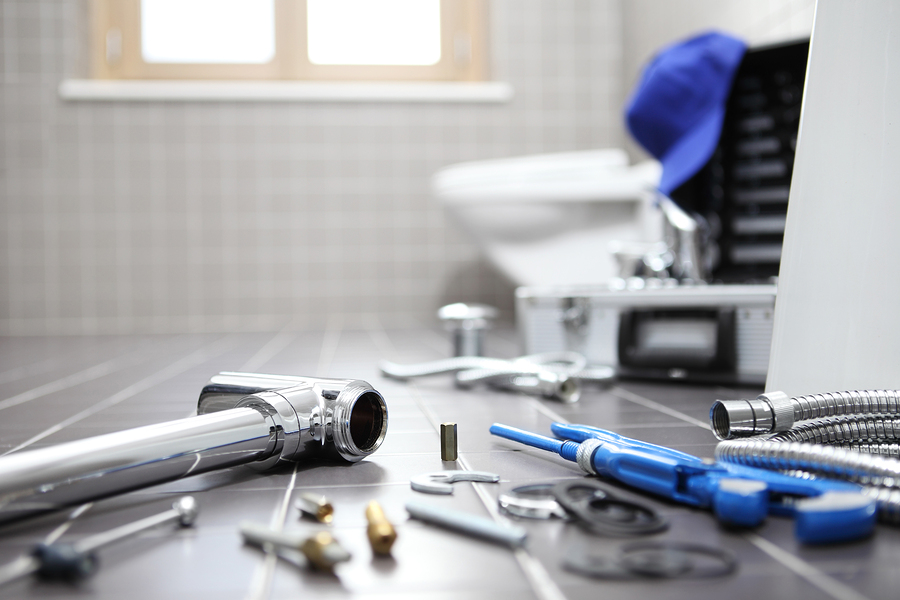 If you are living in a house from long enough, then eventually you have to deal with the plumbing issues, there is no way to avoid it. Here the need arises to call for the professional plumber to best serve you with the long-lasting plumbing solutions.
Having the right plumbing tools makes the job of a plumber a lot easier.  Choosing the right plumbing tools from the bunch of tools is not easy. So, we have come up with the list of 5 Must-have hand tools for plumbers.
Pipe Wrenches
A pipe wrench is the largest wrench among all the wrenches. These tools are generally used in pairs- One wrench is used to hold the pipe, and the other one is used to rotate the nuts and fitting of the pipe.
Fittings like pressure regulators or yard hydrants require a pipe wrench to unscrew them. The pipe wrenches come in a variety of sizes ranging from 12 to 18 inches long. When turning appearance-grade pipes, protect the material from scratching by wrapping the jaws of the wrench with duct tape or cloth.
Screwdrivers
Screwdrivers are very important for numerous plumbing tasks from changing faucet washers to disassembling plumbing appliances. The screwdrivers are available in a variety of sizes and types.
You must have two to three standard sizes of screwdrivers to carry out the plumbing tasks. A '4-in-1' screwdriver is the handiest option. A stubby screwdriver is another option that you must choose. It is perfect to use in tight spaces such as under sinks and the bathroom units.
Pipe Cutter
The pipe cutter is also known as single-handed pipe, pipe slice, or automatic pipe cutter. This handy plumbing tool is a must-have plumbing tool which is used to cut the pipes with ease. Generally, there are two types of pipe cutters that are mostly used by the plumbers.
First is a plastic tubing cutter, which looks similar to pruning shears. Second is a type of pipe cutter with sharp cutting wheels and adjustable jaw grips.
Hacksaw
Saws are generally associated with the carpenters, but a hacksaw is a plumbing tool which is used to cut a variety of hardware like nuts, bolts, pipe, and screws. Hacksaws have a 10-12 inch removable blade which is held by the adjustable steel frame. When making tough cuts, make sure that the blade is tightly secured.
You can also use a mini or flush cut hacksaws in the case when the conventional hacksaw doesn't allow access.
Adjustable Wrench
An adjustable wrench, which is popularly known as the Crescent wrench is used for removing angle stops and tightening and loosing of hexagonal nuts and fittings. Adjustable wrenches come in several sizes, but the plumbers usually carry 6 and 10-inch versions of the adjustable wrench for their job.
A good quality adjustable wrench has a firm jaw setting, and it will last for a lifetime.
Buy hand tools online and fill your toolbox with the best quality plumbing tools. Keep these must-have tools handy to get prepared for the next plumbing project.
About the Author:
Aarif Habeeb writes Home Improvement / Home Décor / Gardening / Hardware Tools / Water and Fire Restoration articles for businesses that want to see their Google search rankings surge. Aarif Habeeb also helps clients with SEO, PPC, and Social Media. Follow him on Twitter and LinkedIn.