7 Tips to Hire a Landscape Designer for Your Garden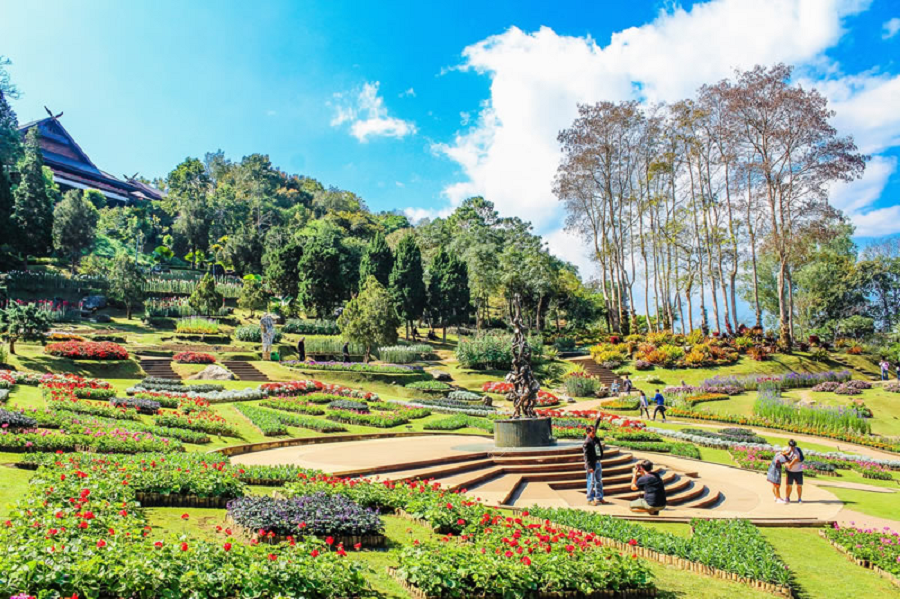 If you want a garden that you can be proud of, you have two choices. You can either try to do it yourself, or you can hire a landscape designer. The latter might cost a bit more, but you'll end up with a professionally designed garden that you can show off to everyone in your neighborhood.
Landscape designers have spent years neighbourhoods and have some general engineering skills that translate to the field. They're able to pick the best plants for your yard, based on what you want and need, and put them together in a very appealing way. Hopefully, this has convinced you that you need a good landscape designer. Now it's time to go over what to look for when hiring one.
1) Ask for Recommendations
The hiring process always starts with some general recommendations. You can ask your friends, neighbours, or even relatives to see if they know of any good landscape designers in your area.
Sure, you can also go online and do a Google search or two (and check the reviews while you're at it), but you're really better off with that recommendation. It's good to start off the search process with the names of several trustworthy people.
2) Look over Their Reference Pictures
Once you have the names of a few good landscape designers, you next need to see what they can do. Reach out to them and make an appointment for a consultation.
Ask them to bring some reference pictures, such as before and after, to see what types of complicated designs they can come up with. Don't be afraid to ask questions during this part of the process. You need to know as much as possible in order to come to an informed decision.
3) Think about What You Want Your Yard to Look Like
However, you shouldn't go into the appointment blind. You need to have some idea of what you want your yard to look like. What colours do you like? What types of plants do you want to see? What about non-plant features, like fountains and bird baths? What about lighting?
There are many things to consider here, and you need to have some sort of plan in mind so that you can ask the landscape designer is they can do what you want them to. It helps to have pictures, so find some inspiration and bring it with you. You'll be able to better explain what you want if you have some visuals.
4) Ask for References
Next, ask for references. This is a bit different from those reference photos, because this time, you're asking for the names and phone numbers of people who can vouch for the landscape designers that you're considering.
When you receive this information, don't be afraid to call and ask plenty of questions. The more informed you are, the better. Ask who did the work, how fast the process was, and what it was like to work with the landscape designer. You need to know how they work, and how easy they are to work with.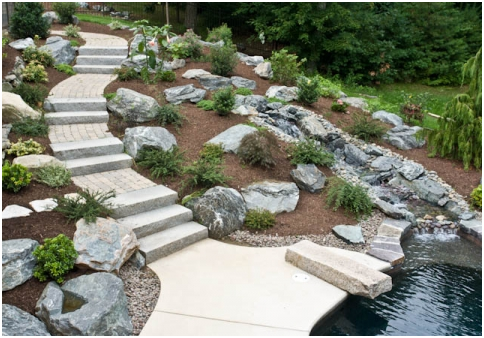 5) Get Their Prices in Writing
Once you've chosen a landscape designer for your project, ask to get their prices in writing. Then, look over everything thoroughly.
You'll often see two prices listed – one for the plants (this might be per plant) and either a flat or hourly fee for the design services. Feel free to ask questions at this stage as well, because you need to know everything that's included before you receive a contract.
6) Read the Contract Thoroughly
Before you sign on that dotted line, read over the contract thoroughly. What does it contain? Are there contingencies in case something goes wrong with your plants? Does the landscape contract include general maintenance?
If so, how often and how much maintenance is included in the contract? In many cases, landscape designers are a part of larger landscaping companies, so you'll often get a package deal. This is easier for you since you don't need to find two companies.
7) Ask Who Will Be Doing the Work
Finally, you need to ask about who will be doing the work. Do they send out fully trained employees to install your new garden? Or do they hire high school students who only know how to work a shovel?
They might also hire a combination of well-trained employees and students, the latter of whom can do the heavy lifting. It all depends on what the company prefers. However, what do you prefer? How do you want your ideal company to operate? You need to find a business that can design a great garden for you, while at the same time, meeting all of your ideals. That's why this is a very important question to ask.