A Guide to Choosing the Right Air Conditioning Repair Service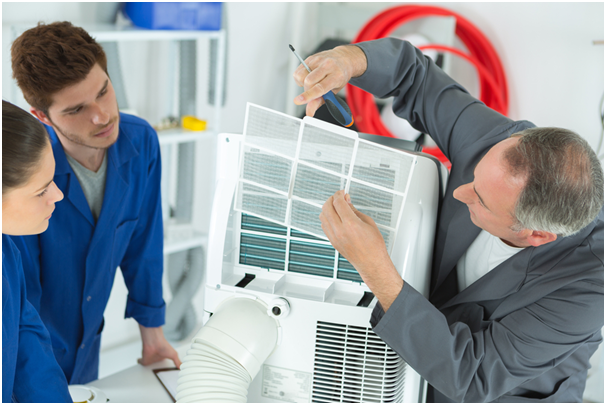 When your air conditioning system starts giving you problems, it's tempting to reach for the first number you can get your hands on. You'll inevitably be looking for the most affordable quote too. Before you agree to anything, run through this checklist so you can make sure you are getting the best quality service. How does the aircon business rate?
Do they have a good customer care service?
You'll be able to pick this up pretty quickly with your telephone interactions with the team. Ask upfront if they have a technical team that deals with queries remotely. In the future, you may have some questions you want to run past them via phone without having to call out a technician. Did they call you back with a quote promptly? This is another indication of the quality of their customer care service and the repair quality they are likely to offer. They should be able to offer you minor troubleshooting over the phone and be reliable. An experienced technician will be able to give you a rough idea over the phone where the fault lies and if you can remedy it yourself.
Do they offer fair pricing?
Are you being offered a very cheap quote for a callout to service your aircon or install one? Be cautious. Some low-price offers have hidden terms and conditions. You run the risk of being presented with a much bigger bill than you anticipated.
Then again, be on the lookout for overpriced services. Ask for a quote before you agree to any work being done on your aircon and sign off on it. You could even present the quote to another company and see if you feel the price you have been given is fair and in line with the industry.
Do they have a good reputation?
If there are good reviews on their website, don't assume these are 'real' case studies. Look on other platforms such as Facebook to see what people are saying about the service they received. If the company is very new, there may not be many reviews out there, so in this case, ask for some contact details of clients so you can check on them yourself.
How long have they been in business?
An airconditioning company with a long track record tells you that they come with experience and know-how to run a good business and treat customers well. They're also unlikely to go bust and leave you in the lurch.
Are they compliant?
Before you get any technician to repair your air conditioners, the house owner or office manager must check the license. Have a close look to make sure it's still valid (they can expire) and see if it covers the brand of air conditioner you have in your home or place of work.  They need to have a valid license to do these repairs and have the training and experience to work on your unit in particular. Another thing to ask upfront: do they have insurance so that both the installer and the client are covered for damage or injury?
Are they versatile?
Be careful you don't put your air conditioner in the hands of a chancer who isn't familiar with working with your type of system. There are three different types of heating and cooling devices on the market. You want to ensure that your technician specializes in the repair of your type of device.
Things not to do? Bargaining on the quoted price shouldn't be a priority. Your quote should detail the cost of the parts and the price per hour for labor. You don't want to pressure your service provider into cutting corners and therefore offering you an inferior service or parts. Focus your energy on making sure you are hiring someone who has the right credentials and experience for the job.
Another good idea is to ask if they offer a discount price on a maintenance plan. If you are a regular customer, they will likely be happy to offer you this perk. Plus, having your aircon system maintained properly (an annual service is recommended), you are likely to prevent the unit from breaking down, which will result in costly emergency repairs.
You could also discuss the pros and cons of repairing the unit if the quote you are given is high. It may be worth your while to look into replacing the system. For a little bit more money you could land yourself a reliable, new aircon system that is more energy-efficient and will save you on repairs. A new system will also come with a warranty, so you have the peace of mind knowing that this covers you if anything major breaks. Ask your service provider to give you a comparative quote between a repair or replacement of your aircon.