Best Office Coffee Makers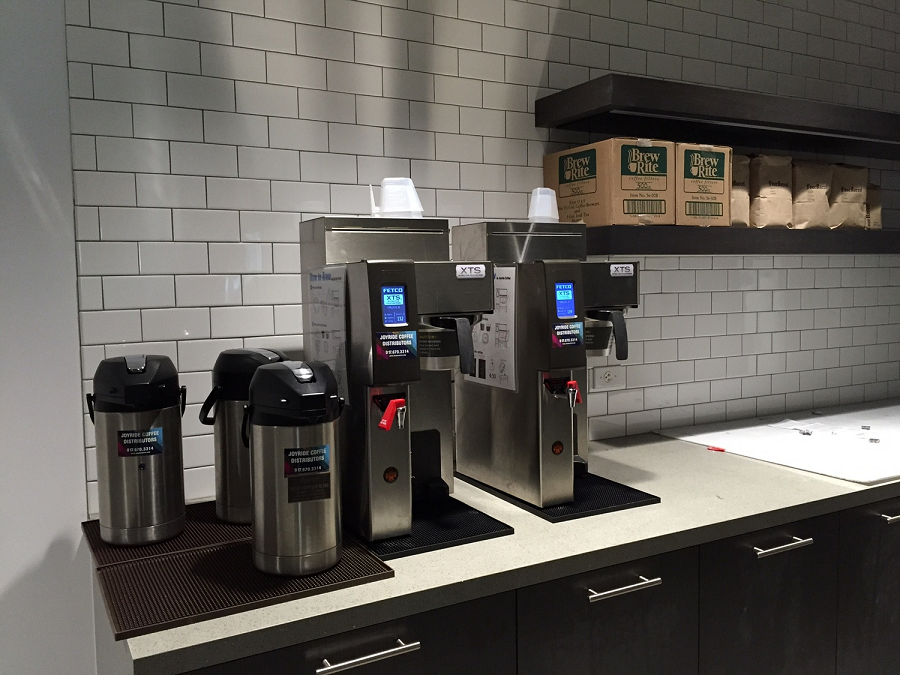 Having a cup of joe in the morning is necessary for some people to start their day. Coffee has caffeine which plays a vital role in coffee lover's lives. Having a coffee maker in your workplace is compulsory to make your employees happy and active during work hours. If your workers are happy they will give you more productivity. There are many coffee makers in the market good for the workplace but choosing one of them for your office sometimes becomes a question mark. In this article, we are going to share with you our list of coffee makers you can choose one of them for your office place. You can also pay a visit to Espresso Gurus to get the latest coffee news.
1. Hamilton Bech 2 Way Brewer Coffee Maker
Hamilton Beach 2 Way Brewer Coffee Maker is our first recommendation for low budget people. Who want to happy their employees and also have a low budget. It is a fully programmable coffee maker and also has an auto shutoff feature. You can enjoy with this coffee maker wither a single serve cup or full pot of coffee with the 12 cup carafe. It has dual functionality suits offices divided by different coffee preferences. Workers who like specific java blends they can use the single serve side.
Features of Hamilton Beach 2 Way Brewer Coffee Maker
Single serve and carafe flexibility: yes
It is includes 12 cup coffee carafe.
It has 2 brew strength options.
Dimensions: 10.6 x 12.2 x 13.7 inches
Weight: 1.92 ounces
Shipping weight: 9.2 pounds
Warranty: one year
Colour: black and silver
Body: stainless steel
Material type: plastic
2. Mr. Coffee 12 Cup Coffee Maker
Mr. Coffee is a standard coffee maker makes 12 cup coffee at a time. This coffee maker is budget friendly you don't have to spend a lot of money. Brewing coffee with Mr. Coffee is so easy. You can make rich, delicious and rapid coffee with this coffee maker.
Features of Mr. Coffee 12 Cup Coffee Maker
It has an auto shutoff feature.
It has a removable filter basket.
Cord storage
It has a switch, control panel
Manufacturer part number: CG13-NP
Dimensions: 8.95L x 11.40W x 13.60H inches
On/Off indicator light
Dual water windows
Water filtration adaptable
Brewing pause and serve
Removable filter basket
3.Cuisinart DCC Programmable Coffee Maker
Another best programmable coffee maker is in our list of best coffee makers for the office place. This coffee maker has the high-end quality and a little bit expensive as compare to other above-mentioned coffee makers. Cuisinart DCC coffee maker is fully automatic with 24-hour programmability, self clean, auto shutoff and 1-4 cup setting. It has an adjustable keep warm temperature control.
Features of Cuisinart DCC Programmable Coffee Maker
Hotter coffee: yes
Extreme brew: yes
Strength control: yes
Brew pause: yes
24 hour Programmable: yes
Auto off: 0-4 hours
Clean function: yes
Gold tone filter: yes
Conclusion
Choosing a perfect coffee maker for your office place sometimes makes you confused. There are many high-end brands in the market that may be out of your budget. But there is one thing that should keep in mind that high-end products are those which provide all the needs of customers, including price. Those above-mentioned coffee makers are budget-friendly and also meet the demand of customers.