Building a Detached Deck-What Woods are Best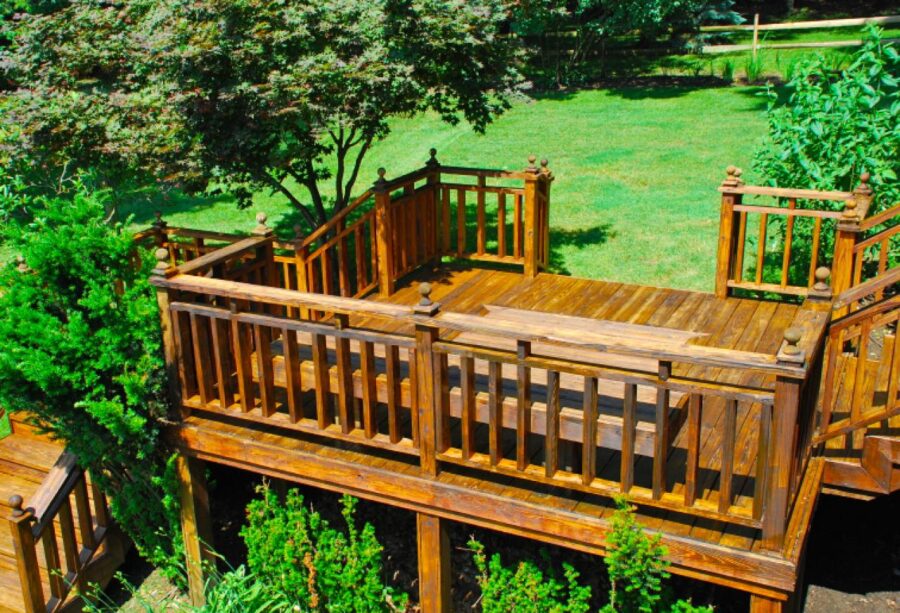 Building a deck in your backyard will increase the value of your house and improve your quality of life. For outdoor decks, there are a variety of wood species that can be utilized, but not all of them offer the same advantages and maintenance needs, and pricing and availability vary by location.
Today we will discuss superior types of wood decking materials and the qualities that make them better than other decking options.
Here are some of the best woods for building a detached deck:
Cedar

Cypress

Redwood

Ipe

Bamboo
Cedar
More durable than many other species of wood, cedar resists moisture, decay, and insect infestation. This toughness results from cedarwood's ability to adjust its moisture level to precisely match the environment. 
Wood frequently warps and cracks due to moisture, particularly in colder locations during freeze-thaw cycles. Using cedar helps extend a deck's lifespan and reduces maintenance problems that may occur over time. 
Cypress
One of nature's toughest woods, cypress, is increasingly gaining popularity as a material for decks. Naturally occurring preservatives in cypress wood make it resistant to insects, decay, chemical corrosion, and other harmful factors. 
Cypress is a great competitor when it comes to choosing a product for decks based on its durability, versatility, and stunning good looks. 
Redwood
Redwood is another high-quality deck wood that is simple to work with, naturally resistant to insects and decay, and tough enough to prevent checking, splitting, and warping. 
Redwood preserves its natural beauty and structural integrity with little pitch or resin because of its open-celled structure, which also makes maintenance simple. Redwood is a long-lasting wood deck material that absorbs and retains all types of finishes.
Ipe
Ipe wood is a high-density hardwood decking material. Its strength, beauty, and low need for maintenance make it a leading option for residential decking. Also, Ipe decking is naturally resistant to termites, rot, and decay.
Bamboo
Bamboo is not a smart choice if you're in a chilly, humid environment. However, if your local climate is reasonably dry for the majority of the year, then bamboo cannot be beaten on price, durability, and, to some extent, attractiveness. If you're looking for a long-lasting, eco-friendly decking material, bamboo may be the best option for you.
The benefits of having a detached deck
Detached decks have plenty of benefits.
Decks that are not connected to the house typically don't need permits.

Detached decks are inexpensive and easy to construct.

The foundation and structure of the home are not burdened in any way.

The deck is self-supporting, so attaching it to the house presents no difficulties.

Even if you have a two-level house, you can still acquire your preferred cedar or Ipe deck.

The structure of the house is undamaged from drilling, etc.

Custom decks in any design and size are available.

Replacing a detached deck is simpler.
Tips for building a detached deck
Contact a local authority to find out what the limitations and specifications are for building a detached deck. Get a permit if required.

Cover your joists when constructing the frame for your deck to prevent harm from standing water.

Avoid driving the screws too deeply into the decking materials to avoid creating little pools of water that will gather there and soak in.

Choose your deck's wood grain carefully, as in principle it will repel water from the surface rather than create a cup that will withhold water.

To ensure that water drains properly, consider adding a 2% slope to your deck away from other structures. Water drainage is essential to extend the life of the deck.
Wrapping Up
Natural color variations, graining variances, and distinctive character marks can be seen in all real wood decking products. The woods described above are among the best if you are planning to build a detached deck. Choose what best suits your budget, design, aesthetic, and location.