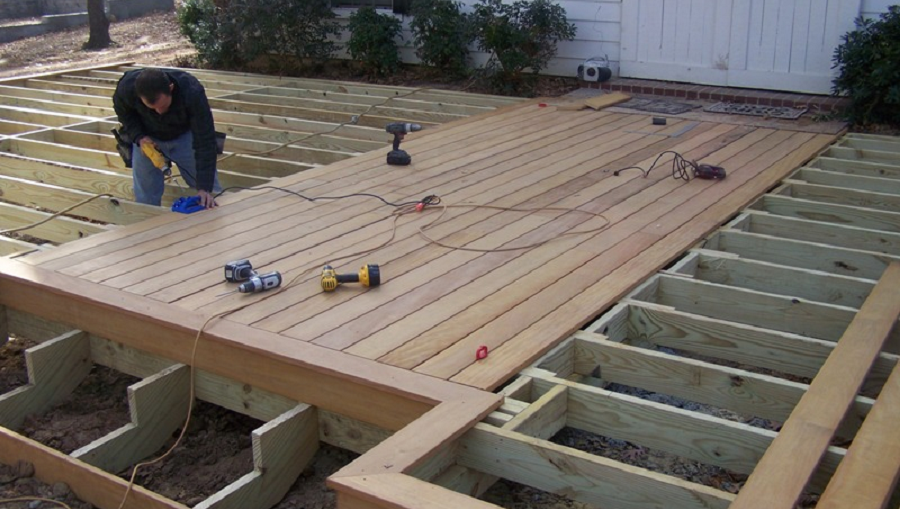 While some home renovation projects may be a daunting prospect, a deck is a valuable addition to any home, is much less of a project than the adding of a new bathroom or kitchen, and need not break the bank. A professionally constructed deck can even increase the value of your home.
Read on to discover more about the advantages of a deck and how it can boost your home's resale value:
A deck can recoup all of its cost:
With most home renovation projects typically only recouping between 50 and 80% of their cost, the ROI of good quality, professionally constructed and installed deck can surpass an incredible 100%.
Recent studies have shown that adding a wooden deck to a property is one of the most cost-effective improvement projects for a mid-range home.
How is resale value affected by the materials a deck is constructed from?
The material you choose to have your deck made out of can have a significant impact upon its potential cost recuperation, and the two most common types of material for decks in the USA are wood and composite; let's look at both of these in a little more detail:
Decks made from wood
Providing the best return on investment in terms of pure home resale value, decks constructed from wood are affordable, attractive, and durable. That said, the resilience of a wooden deck cannot be compared to that of composite material, and they are more likely to succumb to the effects of weather and temperature, and those living in states with regular, high levels of snowfall, might want to opt for a composite deck.
Provided you take care of your wooden deck though by regularly maintaining it, it can retain its quality and still increase the value of your home.
Decks made from composite materials
More costly, but of better quality, composite decking is highly durable and dependable, and the smart choice for those who can afford it. Requiring minimal maintenance to keep it looking as good as new, deck construction from composite material is a great option for homeowners looking to increase the resale value of their home, without having to do a lot. Having said that, composite decks are decidedly better valued if you plan to remain in your home for some months and years to come.
Ultimately, whatever type of material you choose for your deck, if it's constructed by a reputable deck contractor with experience, it's virtually guaranteed to increase your home's value. So, be sure to work with an experienced deck building firm that will ensure that it becomes a welcome, and valuable addition to your home, instead of a headache!