Check Out This Home Cinema Installation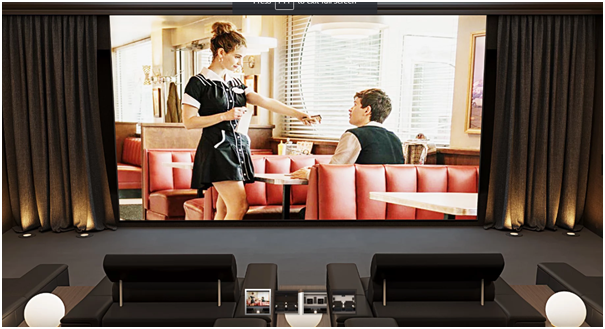 Installing a home cinema is everybody's dream. You may be on the lookout for some design ideas for your own home, so we thought we'd take a look at this excellent home cinema installation completed by Custom Controls in a home in Surrey.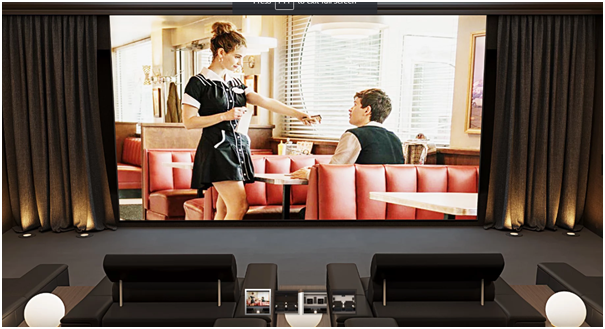 You don't necessarily need to have a big room to be able to install a cinema. For example, the cinema above is a relatively small 6 by 5 meter room.
For this installation, Custom Controls installed a large 150-inch wide projector (which is just under four meters!). What is interesting about this installation is that the projector can store Artcoustic speakers behind it. You may notice that there are Spitfire 24-12 speakers at the front left, center, and right of the screen, which are given a nice boost thanks to two high-quality Control 3 subwoofers.
For the linings of the walls, Custom Controls fitted acoustic lined fabric walls, which are able to hide yet more Artcoustic Spitfire 8-4 speakers. These speakers are able to offer rear and surround channels with a further two Architect SL4-2 speakers providing height channels.
The proud owners of this cinema room purchased a Sony VPL-VW760ES 4k projector. This incredible projector has a massive 2,000 lumens, and you will quickly appreciate the unbelievable quality of the images that they present.
For seating, the client wanted Custom Controls to fit two rows of comfortable chairs, with one seater armchairs in the front row, with an additional pair of relaxed sofa seats in a slightly raised back row. These seats are ideal for kicking back after a long hard day of work! In between the seats of the cinema room, tables have been fitted for placing drinks and snacks while you enjoy your viewing.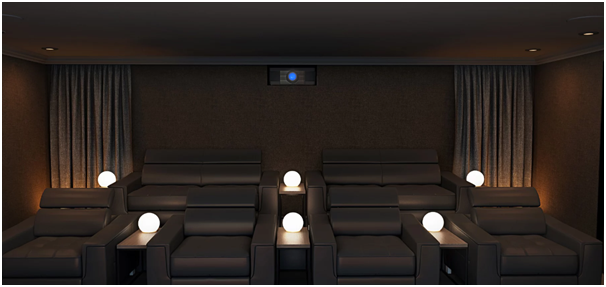 There is a lighting control system from Crestron used in this case study. This system makes sure that the lamps in the room are set at the optimum level while you watch your movie. In fact, the Crestron system can also manage and control the entire audio-video experience of the cinema room, and you can control this yourself with your smart device.
Everything about this home cinema installation is impressive. Custom Controls also fitted a high quality full acoustic fleece wrap before applying the top layer of fabric to the wall to maximize the acoustics of the cinema room.
What do you think about this cinema room?