Different Materials use for Driveways
Driveway is the road that connects from the main road to your house. The driveway is also one important home décor that can change the look of the house. We need to choose the driveway based on the home and it will give authentic look to your home. These driveways are available in different materials and different sizes.
Below are the few driveway materials that mostly used for home
Concrete Driveway
Asphalt Driveway
Brick Driveway
Gravel Driveway
Dirt Driveway
Crushed Stone Driveway
Cobblestone Driveway
Crushed Basalt Driveway
Recycled Glass Driveway
Recycled Rubber Driveway
Green lawn Driveway
Combination Driveway
Pavers Driveway
Shell Driveway
Pervious Concrete Driveway
Basalt Paver Tiles Driveway
Grass Driveway
Tar and Chip Driveway
The above-mentioned materials are used for the driveways for your home. Depending on the house and surroundings you can choose the material and give authentic look to your home. You can get these materials in different shapes and colors.
Below are different shapes of driveway materials:
1. Straight
2. Curved
3. U – Shape
4. Circular Driveway
5. Y- Shape Driveway
These materials are easy to maintain however, there will be a price difference. Each material has its pros and cons. You need to be a bit careful while choosing one. You can approach any professional contractors and for more information or you can find information online. There are many blogs written on the driveway that can guide you in choosing the driveway material.
You can get these driveways in a different unique look and it will add a more unique look to your home. You need to keep in mind the durability, cost, and maintenance before choosing one for your home.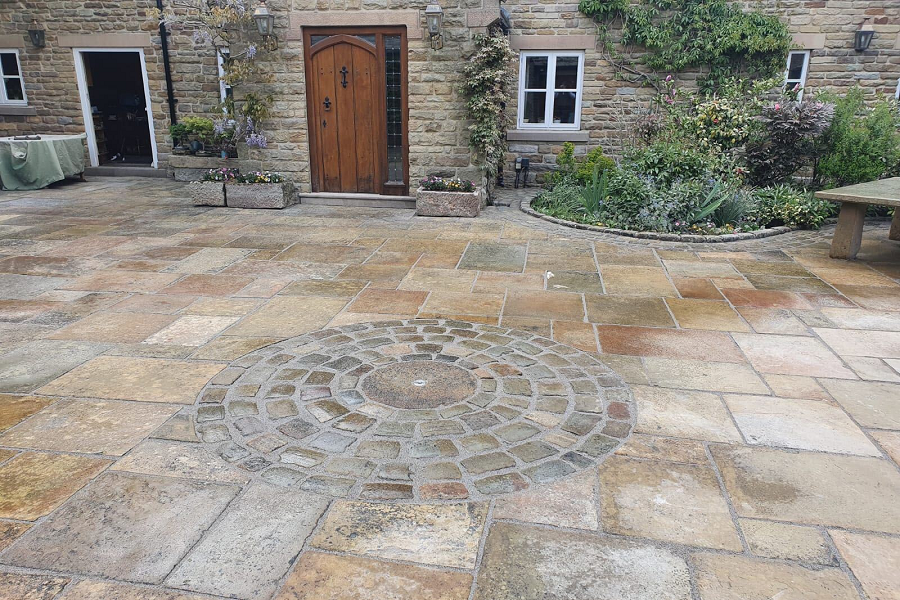 Benefits of having a driveway
The main benefit of the driveway is to park the cars near the home. By parking the car in the driveway we can avoid the scratches that occur due to outside parking. If you have a driveway you directly pull your car onto it and park it.
Parking in the driveway also gives us time in loading or unloading anything. If you have kids or grandparents at your place, they can take their own time to get into the car. If it is on the road you need to hurry because either you are blocking traffic or you are scared of vehicles.
As mentioned above, the driveway gives unique look to your home and the surrounding of your home, if you are trying to sell your house in the future it will add more advantage to it.