Helpful Tips for Keeping Your Hardwood Floors Clean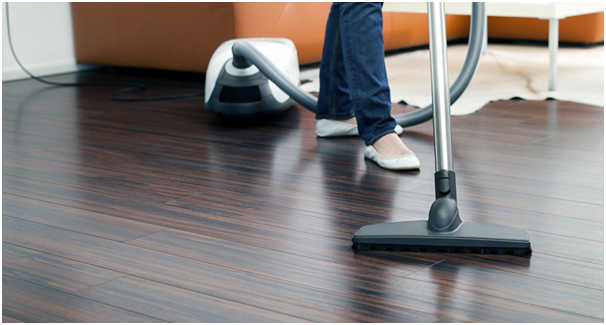 It is not an easy task to keep your hardwood floors clean as you have to consider many vital points before proceeding further. The full appearance and atmosphere of your house are altered vastly by installing new hardwood flooring. If your hardwood floor is shiny and clean in your home, then it would provide you with a nice welcoming ambience which makes guest impress and happy for sure. Here are some of the helpful tips for keeping your Hardwood floors clean and shiny.
Protect High-Traffic areas
You should protect areas of your home which have the highest traffic with the help of a decorative rug. It would surely help you in reducing the scratches easily without any problem. If you are having a serious problem from rug down on the floor while attending guests, then you can remove the rug and replace it once your guest leaves. You can also use a best and effective vacuum cleaner for cleaning your hardwood floors by going through this link https://cleanhomeguide.com/best-vacuum-cleaner-for-hardwood-floors/.
Always do cleaning regularly
One of the most vital things in keeping your hardwood floors clean is to clean them on a regular basis. Make sure you are following this helpful tip wisely and should never neglect it under any circumstances to see the best results from it. The process of cleaning would involve dusting, sweeping, mopping and vacuuming. At the time of mopping, you must use only the suitable cleaner as there would be some cleaners which are not made for hardwood floors and would ruin the flooring.
Stay away from damaging and harsh chemicals
You need to understand that there would be many harsh cleaning chemicals which can damage your hardwood floors. Make sure you are not using vinegar or plain water on it. Water may get into the flooring cracks causing various problems like swelling and discolour.
Always go for Felt, Furniture Pads
Always go for furniture pads to completely avoid deep cuts and serious scratches to your hardwood flooring. These furniture pads can be placed underneath furniture feet and legs- dressers, chairs, tables, etc, – to minimize scratches occurring at the time of moving your home furniture. These scratches may get permanent and sometimes unable to fix.
So, finally, you are aware of the helpful tips which can help you in making your hardwood floor shiny and fully clean. For more information on the hardwood floors cleaning, you can visit https://cleanhomeguide.com/best-vacuum-cleaner-for-hardwood-floors/ and get more relevant information right now.