HOME SECURITY 101: HIDDEN CAMERAS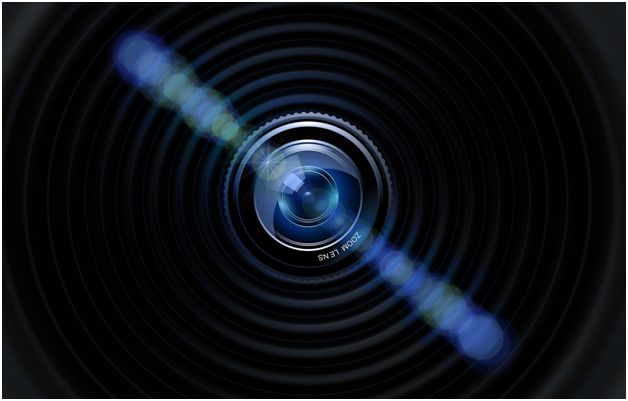 With growing technology and equally growing concern for safety, video surveillance hamilton oh surveillance has become an inevitable part of our life. This is because everyone needs to be safe and ensure that no crime happens on their premises. If you are a homeowner, you are no different. In search of ways to reinforce the security of your house without any compromise, you might consider installing a hidden security camera. Let's look at the different aspects of hidden cameras that will help if you want to add them as a part of your home security system.
What are the hidden cameras?
With the increasing crime rates, hidden cameras are an essential part of a home security system. If you need more insight on how it works, here is a quick guide on home security systems. Hidden cameras, as the name suggests, is usually hidden from the eyesight of the subject it monitors. In certain cases, it is fitted in another object, such as a television, cell phone, or even behind a mirror. They can be used in homes as a part of the video surveillance system or offices and other commercial buildings.
Are Hidden Cameras Essential?
Unlike CCTV cameras that stare at people, hidden cameras add an extra layer of safety while being hidden. This obscurity factor makes hidden cameras a good choice when you do not want to know that people are being watched. In public spaces, the mere sight of a CCTV camera warns the wrongdoers, and they might dodge the watchful eyes of the camera. With hidden cameras, there are high chances of catching them off guard. A combination of hidden cameras and cameras that are visible is one of the ways to prevent shoplifting. Hidden cameras are also increasingly used in homes, commonly called as nanny cams, and the reasons might differ with homeowners.
Types of Hidden Cameras
There are several types of hidden cameras available in the market. The hardwired hidden camera uses a wired connection for power, internet, and video transmission. They are reliable and can be used in large properties as a wired system can support several cameras. On the other hand, a wireless hidden camera has a transmitter sealed inside an object and a receiver. The recorded video is transmitted through a Wi-Fi network.
A body-worn camera is yet another type of hidden camera. They blend with your outfit or can be fitted in your accessories like pens, flash drives, and wristwatches. You can also discreetly start and stop recording whenever you want.
Selecting the Perfect Hidden Camera
After selecting the type of hidden camera that is perfect for you, you have to choose among the features they offer like audio and night vision. These tips will help you choose the perfect hidden camera:
Choose a camera that blends in with space. It should not be obvious or out of place. If you are looking for cameras in objects and you want to place it in your kitchen, choose an object that will belong in a kitchen.
You can either choose between a self-recording hidden camera that has a built-in recording device, like an SD card. The recorded video has to be played back on a computer. Or you can choose a camera that transmits live view. You can also check if the camera is compatible with the smartphone as it is easier to view.
If your camera is powered by battery, it can be easily placed anywhere but might run out of battery. Whereas, if your camera is AC powered, you need not worry about battery life. However, if you want to install one in a place far from a power outlet, this might not work out.
You need not have multiple cameras when you have a camera with a movable lens as it will cover a wider area.
Cameras that start recording when triggered by a motion help you save storage space and battery. Alternatively, you can choose between continuous recording and scheduled recording based on your needs.
Despite selecting the right type of camera and features, you might be laden with doubts while installing the cameras. These tips for installing a home security camera will help you make the right choice.
Legal considerations
Despite the advantages they offer, we cannot entirely glorify the usage of hidden cameras. In cases where an individual might feel that their privacy has been violated—for example, cameras that are placed in restrooms or bedrooms—spy cameras are generally illegal. Also, if the cameras are kept in public spaces, they cannot be hidden. Laws that govern the installation of a hidden camera differ with location, but it is quite the same across the US. It is best to check the local laws to know if your camera placement is illegal or violates someone's privacy. As a dutiful citizen, ensure you respect others' expectation of privacy when you place the hidden cameras.
Whatever be a homeowners' reason to get a home security system, the underlying motive is to protect the family from danger. Protective Security Services have been safeguarding homes in Massachusetts and Connecticut since 1996. From installing the system to giving you demonstrations on how to use their services, Protective Security Services has affordable and lucid home security systems.