How Condo Owners Rely on Quality Home Furnishings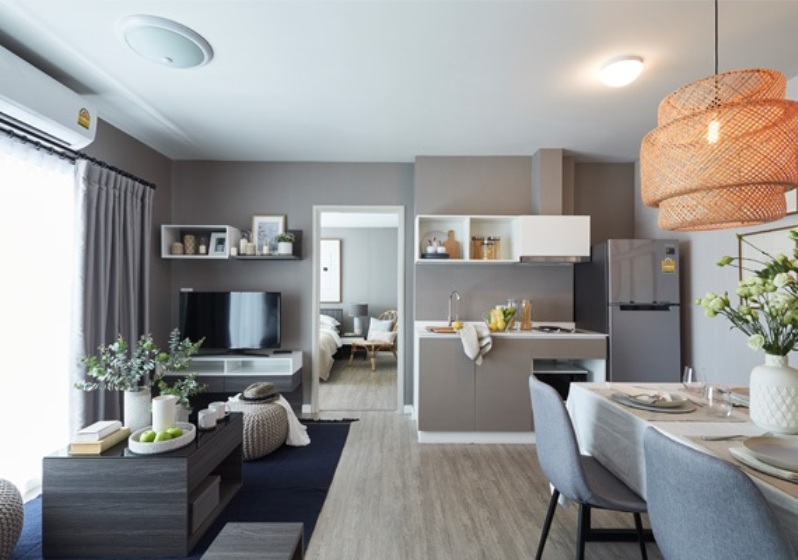 Living in a condo is an excellent way to optimize the way style fits into your life. Architecturally speaking, condos are hip and sleek, offering views of your city's skyline that are exclusive to residents living in high rises. Inside and out, condos are replete with modern amenities and décor.
There are tons of benefits when it comes to transitioning into the life of a condo owner – everything from affordability and aesthetics, all the way to location are fair game. However, there are a few downsides, such as the limitations newer units have when it comes to space.
Size Does Matter
Not only must you become intimately acquainted with neighbours on all sides of your unit, but the square footage is also significantly smaller than those of full-size homes. This means that buying the appropriate furniture can be difficult for contemporary condo owners – one wrong piece can throw your home into disarray. If a couch is too big, your living room can feel claustrophobic.
That's why it's essential for condo residents to maximize the space of their living quarters by purchasing only the best furniture. In other words, it's necessary to have items that are functional and multifaceted. If you're short on storage space, for example, there are a number of ways to alleviate the problem, like buying a bedframe equipped with drawers.
Guests Need Accommodations
Additionally, if you're like most condo owners, guests are a frequent and welcome part of taking up residence in a fun and convenient area. However, keeping a guest bedroom for this occasional occurrence is usually just not feasible. A brilliant solution to this conundrum is a sofa bed. This piece of furniture can double as a sofa in your living room or office, as well as a welcome addition to your office or den space. This functional addition can transform the amount of usable space available in your condo.
To overcome the spatial woes of condo living, it's important to maximize your indoor space. This can be accomplished in many ways like innovative storage solutions, minimalist living or even off-site storage, but nevertheless, the biggest use of square footage space in your condo is likely going to be the bed and the couch. Even a modest sofa, as opposed to a huge sectional couch, can reduce your useful and functional space to a minimum. Ultimately, if you're seeking to maximize useable space in your smaller-than-expected unit, then finding a great deal on a condo sized sofa is the best thing for all of your furniture needs.
Style and Comfort Don't Need to be Exclusive
Don't think that a sofa bed means that you'll have to choose a clunky, ugly, and uncomfortable design, like many of the ones available in the past. As the sales associates at reputable stores like The Chesterfield Shop know very well, modern sofa beds are the product of years of innovations in comfort and style and, while many online stores tout guaranteed satisfaction, it's nonetheless best to try them out in-store, for yourself. Many stores carry a huge selection of sofa beds and sleepers that can easily integrate into your existing home decor, or even elevate it. Whether your design is modern, traditional or something more experimental, sofa beds now come in a huge selection of styles, colors and price points.
Fitting a sofa bed into your budget can be a challenge if you're on a limited budget, but when you combine the price of the bed you're replacing, along with the saved space you'll see that a quality sofa bed is an investment in your home and your family. The ability to have your friends or family stay with you when visiting can also save a great deal of your money when you factor in the cost of a hotel for a few nights.
Overall, choosing a sofa bed is a great way to help maximize your condo's space, as well as add a high-quality design element to your home.