How professional moving company can make your life easier?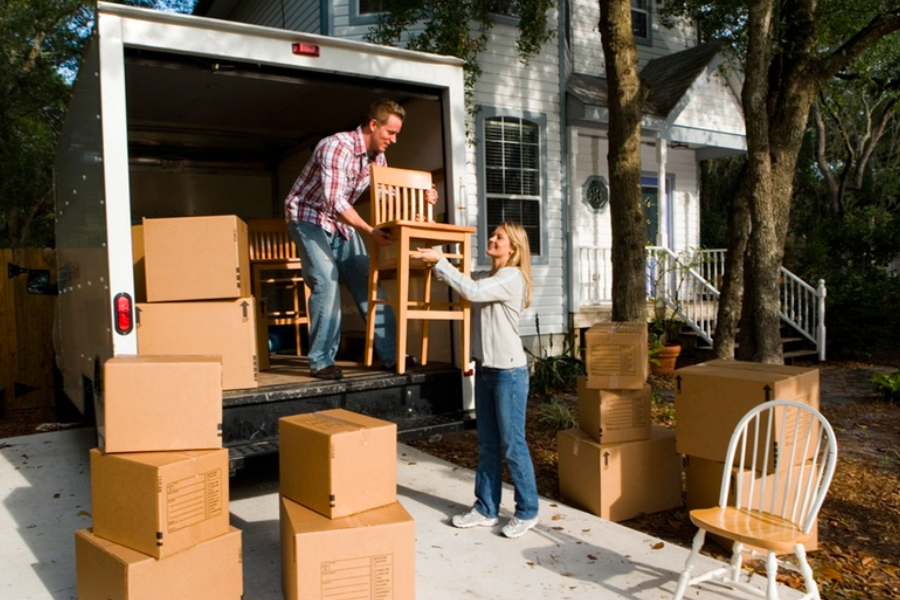 A moving company helps people move their stuff from one place to another. It offers all-inclusive services for relocations, like packing, loading, moving, unloading, unpacking, and arranging of items to be shifted. Additional services may include cleaning services for houses, offices or warehousing facilities. This practice is going since ancient ages. The vehicles and mode of transport have definitely changed. Nowadays the companies incorporate many technologies available in the market to make the job easier for all stakeholders. 
According to U.S. Census Bureau; the last decade census indicates 40 million United States citizens have moved annually and most of them use professional moving company to do it. Usually, the cost of moving depends upon the weight of things and distance it needs to cover. Other factors that can lead to the variation in cost are how quickly the items are to be moved, and the time of the year or month when the move takes place. 
The use of truck rental services, or simply borrowing similar hardware, is referred to as DIY moving. Typically, the parties who are moving borrow or rent a truck or trailer large enough to carry their household goods and, if necessary, obtain moving equipment such as dollies, furniture pads, and cargo belts to protect the furniture or to facilitate the moving process itself. 
Moving can be difficult on its own without the taking on the responsibility of moving all the stuff safe and soundly. It can get mentally and physically tiring to switch places. Hence hiring a professional mover service makes complete sense. 
Remarkable moving service offered by Fischer Van Lines
There are many Denver movers that provide moving service in the market and it is essential to choose the right one as you basically hand over the possession and responsibility of moving your valuable items to a third-party company. 
You should consider multiple factors such as companies track record, customer reviews, experience in the field, etc. before choosing any specific company. Fischer Van Lines is one of the best companies with a reliable track record and trusted reviews. It is an A+ rated company with 19 years of experience. The company has multiple accolades under their belt such as A+ rating by BBB for 13 years, 6 years of the "Super Service Award" by Angie's List, and 2 Golden Dolly Awards for "Best Colorado Moving Company,". It was also voted "Best Moving Company Denver" by Fox News.
Fischer Van Lines is a Denver moving company which is licensed as well as insured in the state of Colorado. You can easily trust the professional movers as customers are of utmost importance to them. The team at the company is dedicated towards sharing their expert knowledge of relocation management and offering unparalleled services all around Colorado. 
Fischer Van Lines offers different types of assistance such as door to door local move, interstate moving, international move, or local furniture delivery. The movers work alongside their clients to come up with best relocation plan.