How To Achieve A Minimalist Kitchen Lighting?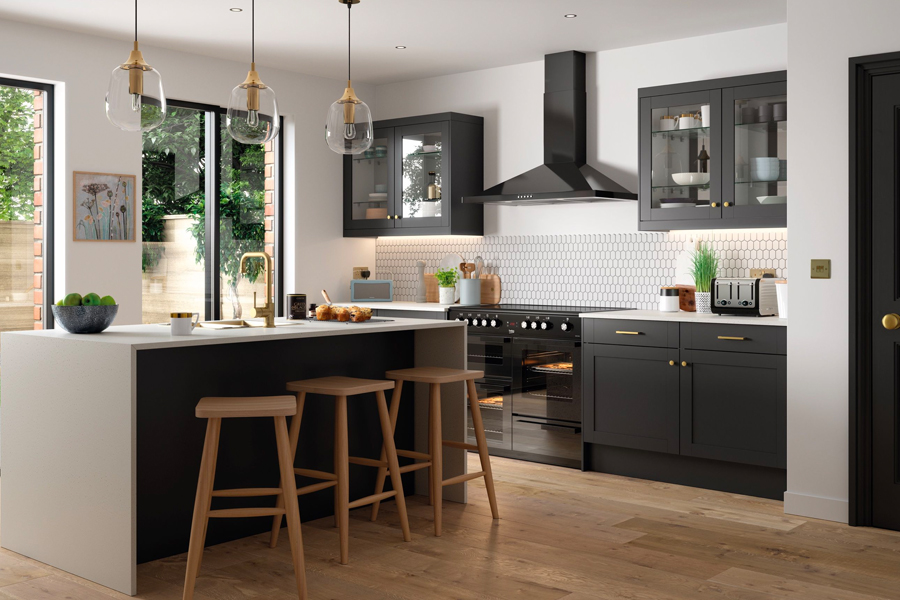 Proper lighting is a critical element in any room in a house. The kitchen, in particular, needs the right lighting to achieve visibility and safety when preparing food. Good lighting also helps achieve the right ambiance. 
Various styles often have different takes on how and where to place lights. Minimalist themes, for example, find the balance between natural and artificial lighting. Here are some options homeowners can choose from in choosing lights for a minimalist kitchen design.
Ambient lighting provides an overall luminescence for a room. Its primary goal is to create a consistent level of brightness throughout the space. These are typically ceiling-mounted bulbs and recessed fixtures that direct downwards. Examples of ambient lighting include pendant lights, chandeliers, and flush mounts.
Accent lights highlight and draw attention to a particular object. It is important to carefully consider space, ambient light, and natural light when layering the room's lighting. Typically, designers put accent lights under and above counters and cabinets. 
Under-cabinet lighting provides a subtle but clean look to a kitchen, perfect for homeowners who prefer minimalism. More than how it looks, it is also ideal for nighttime meal preparations. Sometimes overhead lights can create shadows when one works over something on a table. Lighting under a kitchen cabinet Lake Forest is a terrific method to provide your kitchen counters with some much-needed lighting for tasks without taking up the valuable ceiling or floor space.
There are many more types of light fixtures minimalist homeowners can use for their kitchens. It is critical to strike a balance between interior design, illumination coverage, and your particular style when deciding onlight fixtures for your kitchen. Learn more about how to achieve the right kitchen lighting and where to get the assistance of kitchen remodeling companies Irvine in an infographic by Mr. Cabinet Care.