Important Things To Know About The Usual LED Strip Lights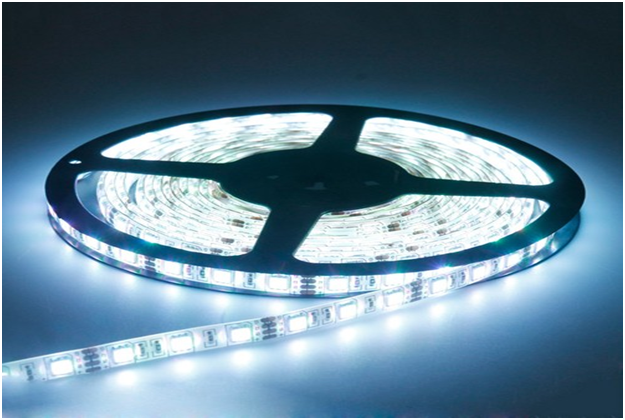 Every individual has his own perception, regarding the use of lights. Most of us are installing these to emphasize a subject or to give life to it. That's why, you often find lighting in different parts of a house, building, streets, parks or any establishment. You will surely find a city or neighborhood filled with colorful and powerful LED lights during the night. In my opinion, these are also installed in various commercial areas, to catch attention and attract people to come. Therefore, doing this would be an advantage to your business, especially those with restaurants, hotels, and shops.
Of course, it would look great at home, too. It can be installed in the bathroom, pool or garden to add accents and kitchen for cove, cabinet or shelves. This only means that this simple lighting stuff can be used for multiple purposes. No wonder, why this is in-demand today and will surely be in the market up to the future. If you can see, a lot of home and business owners are relying on this stuff. This only shows that it is already a part of every structure that needs to have a modified or customized design.
You should know that every industry needs something to inspire other people. They can see that lighting as far as interior or exterior designing is concerned. Now, if you would like to also outstand among other establishments, then look at the brighter side of installing an LED light. I know that you find it just a usual and plain accessory. But what will really amaze you, is to find out more about this stuff.
What is an LED strip light?
Do you know that this simple stuff refers to the LEDs on a circuit board that is usually flexible? – Continue reading at https://whatis.techtarget.com/definition/light-emitting-diode-LED. Anyway, this means that you can always bend it to place, even on tight or impossible spots. It is usually 2mm thick. Actually, it comes in various lengths and sizes, but you may cut it in your desired measurement, depending on the requirement of your project.
Pretty sure that you will find it amazing because you just need to peel off the tape on the back and stick to your preferred surface. Do not worry, if you will be sticking this outdoors because it actually comes with extra environmental protection. Water-resistant or waterproof and dust resistant or dustproof features are also available.
Another good thing that will surely impress you is, it can be customized because you are capable of controlling its function. You can make it dimmable or bright. It is also possible to customize the color display, which could be single or may have a changing effect.
Installation
Installing this is not that complicated, though you may ask help from an electrician, especially when you are not familiar with it. All you need to prepare is the LED strip light, the power supply, and tools like scissors, measuring tape, markers, solders, and electrical tape if you need one. However, you may use connectors and accessories when needed. Before start working on your project, make sure that all the materials are ready and functioning to avoid disappointments.
Your first step is, to take the required measurements of the area, where you would like to stick the lighting. Use a measuring tape to be more accurate. After that, you may cut out the strip along the lines with a clear mark. Next, use connectors or wires and attach them to the strip. You may use a soldering iron in connecting the wires to the strip if this is available. Keep in mind that these wires may not be used, when connectors are available.
Before installing it, make sure to test this through a power unit. Now, clean the surface before attaching it. If you have a dimmer, then attach it as well. After this, you are now ready to turn it on and enjoy the features of this lighting. These are the basic steps on how you are going to install it for your simple project – visit this recommended site for more methods. But again, it will be ideal to seek professional help for your safety and of course, for the success of the project.