Improving Your Lifestyle with Smart Devices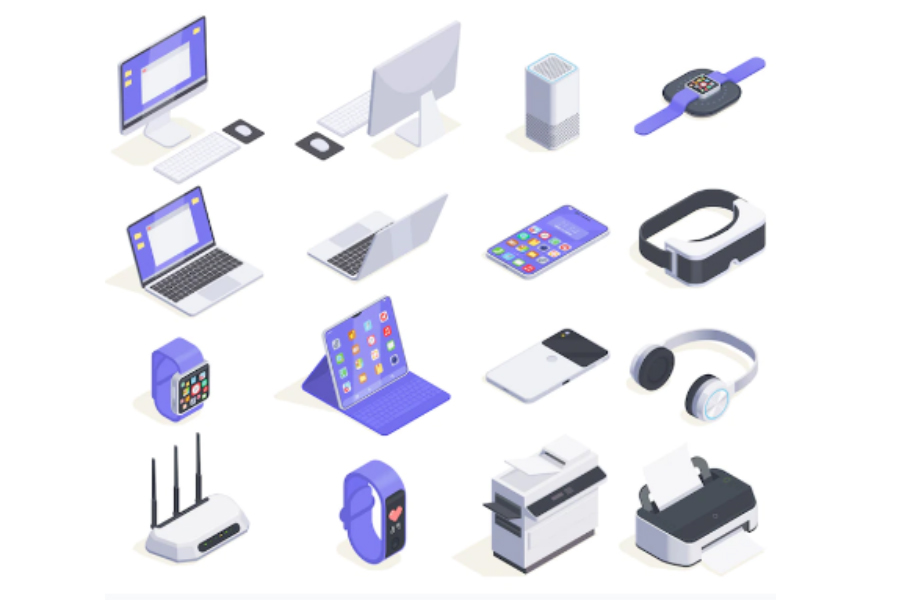 Smart Home technology has been a game-changer when it comes down to adjusting to a new lifestyle, as well as for several other reasons. Not only does it provide the ease of home automation in a quick manner, but it helps with energy consumption patterns by leaving no room for wastage and promoting a greener lifestyle, along with home security too believe it or not. Sounds too good to be true? Have a read for yourself.
Smart Home devices have one thing in common, they all require an active connection to a Wi-Fi network wherever they are installed, thereby making them accessible remotely – and that includes from practically wherever you are. Imagine not having to waste any electricity anymore, or watching over your home at all hours of the day from your smartphone, or just switching on the oven to preheat just with a voice command. Pretty cool right?
Here are some smart home devices that we picked out, which would definitely aid in improving your existing lifestyle.
Honeywell Home T9 Smart Thermostat
$199.99
Smart Thermostats are always a great addition and investment into any household. For the price that these devices are sold at, along with the features they boast, it is completely justified in our opinion. The Honeywell Home T9 is a great contender when it comes to smart thermostats and with the Honeywell T9 sensor get the comfort where you want, and whenever you want it.
So how does the T9 work? This smart thermostat enables you to control the device through the Honeywell Home mobile app. That means switching the thermostat on or off, adjusting temperatures, the works. Additionally, the app and the device itself can do much more than just mere functionality. The T9 uses its mobile application to track its user location in order to adjust itself automatically; meaning if the device knows you're away, it would automatically turn itself off and switch on when it knows you're close to home.
The T9 smart thermostat also learns the preferred temperatures of a household and adjusts itself accordingly. Similarly, the device is smart enough to send alerts whenever there are any drastic weather forecasts or if a filter needs changing or maintenance.
Wemo Wi-Fi Smart Plug
$24.99
A smart plug that makes any ordinary device plugged into it a little smarter. Just like all smart devices, the Wemo Smart Plug uses Wi-Fi connectivity to connect to your smartphones, tablets, and even smart speakers. That's right, not only would you be able to control your smart plug through its mobile app, but also through voice-enabled commands via Alexa or Google Assistant.
All you have to do is plug in the Wemo Smart Plug into a power outlet, and then plug electronics into it. Whether it's a lamp, a space heater, a laptop charger, or even a curling iron, you can switch the plug on or off at your behest. It comes in quite handy for those that often so forget to switch off that curling iron in a rush to get to work every morning.
Here's one cool feature of the Wemo Smart Plug. It features an 'Away Mode' which essentially turns any plugged-in lights on and off throughout the day while you're away, whether that is away at work or even just away on vacation!
Sengled Smart LED Bulb
$34.99 (2-pack)
Did you ever think you could connect your light bulbs to the home Wi-Fi? That is a thing, and it's called smart lighting. Sengled's range of smart LED bulbs that have the ability to change colors from over 16 million shades is one of the best out there when it comes to smart lighting.
Boasting a mobile app, the Sengled Home app, users can have complete control of their lighting – individual bulbs might we add! It makes it easier to switch the lights on or off of course, but what's more is that users can adjust the brightness levels of these lights, along with switching between warm, white and several multicolor tones. The app also lets users set schedules for the lighting to follow with. Each Sengled Smart Bulb has a lifespan of up to 25,000 hours, making them a long lasting investment for your home.
It is not just that the Sengled smart bulbs are controlled through its mobile application. These lights are even compatible with several Zigbee hubs, like the Samsung SmartThings to name one.

These aren't all, however! Smart Home devices stretch across a vast category of products – ranging from smart cameras, video doorbells, and smart door locks, to smart sprinklers, smart smoke detectors, and even smart routers would you believe it. All devices come with their own set of features that, as we already mentioned, justify the price point. You can find them here at FirstEnergy Home's website, www.firstenergyhome.com. Check out their smart home catalog, you'll definitely find something that would work great in your home.