Renovation of 1851 Home In Rockport, MA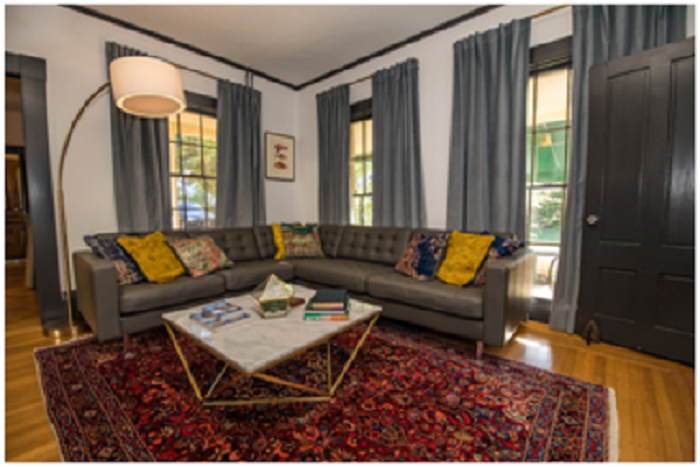 The Addison Choate is a historic home in Rockport, Massachusetts. Originally built by Addison Choate back in 1851, the home is a stunningly beautiful Georgian that offers 7 bedrooms and 8 bathrooms. It is rumored to be the site of the first bathtub in Rockport, MA.
The home was owned by the Choate family for many decades until it was turned into a bed and breakfast about 45 years ago. The new owners have recently completed a renovation of the property opening a new Rockport MA Hotel. Let's take a closer look at what work was undertaken.
Renovation of Addison Choate – A Rockport MA Hotel
The Addison Choate recently underwent a loving restoration. The new owners, Marshall and Courtney Tulley have breathed new life into the property, restoring it to its former glory.
According to the owners, the concept of Addison Choate is to offer guests both the charm and personal touch of a historic inn along with the modern amenities and elegance of a contemporary hotel. They have certainly been able to accomplish both.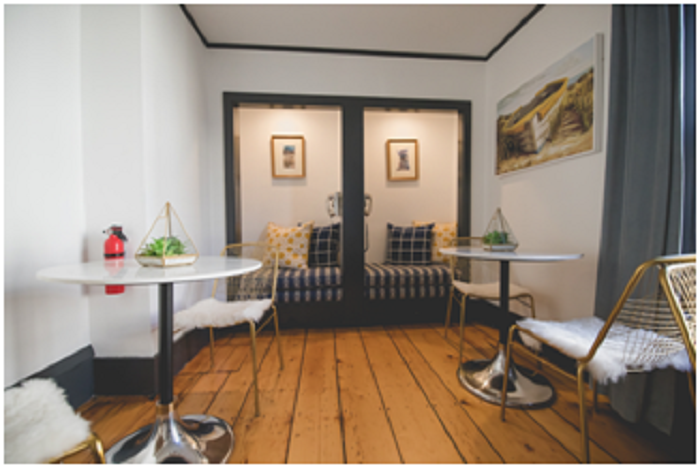 The Addison Choate is a Rockport, Massachusetts landmark. You can't miss the peach painted home with the green awnings as you drive down Broadway into downtown. But the property had changed hands a number of times and was getting neglected.
The new owners stepped in and provided a significant update to the property bringing it up to modern standards.
Projects included full refinishing of all the wood floors throughout the property. The floors include original wide beam pine as well as some impressive handcrafted parquet floors. They look brand new despite being almost 170 years old.
The project also included painting of the entire property. No small task, especially of historic homes such as this one. Painting includes the removal of layers of old wallpaper and significant skim coating and standing. But the walls now look like they were just constructed last week.
The owners also updated kitchen including new cabinetry and appliances, new furniture, televisions, upholstery, as well as a complete update and tiling of 7 bathrooms.
The couple acquired the property back in March of 2019 and after 4 months of work, throughout the Summer heat, the renovation was completed at the end of July.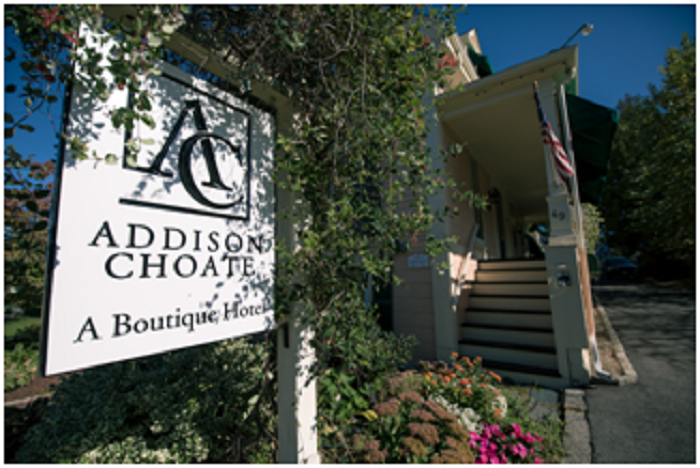 Now Ready For Bookings
The property had its grand opening on July 26th and has been hosting guests since early August to rave reviews.
If you are interested in staying at the property, it is located at 49 Broadway in Rockport, MA. The Rockport MA Hotel will be open year-round and you book directly with the hotel on its website.