Best of The Worst – Self Roofing Fails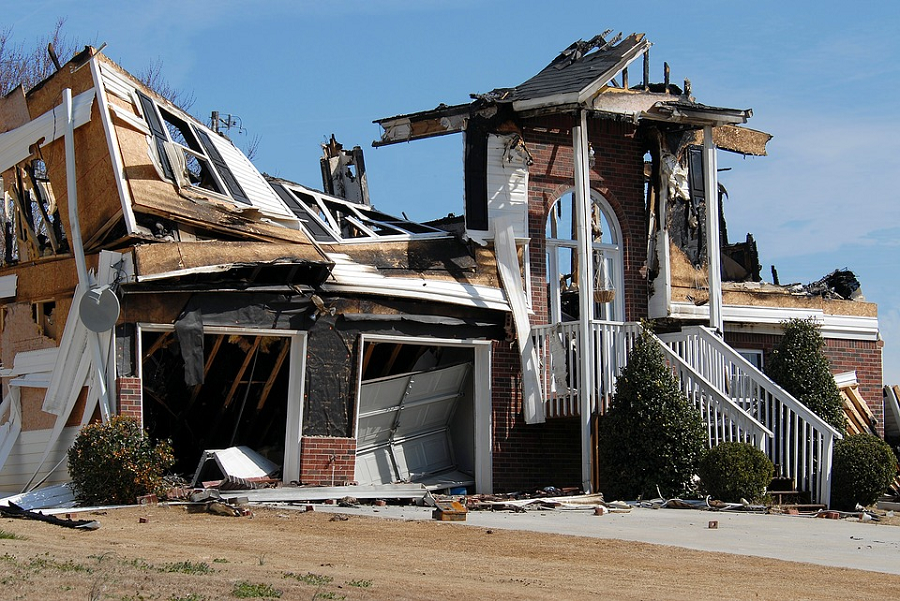 There are three things every homeowner knows about their roof (or, at least should know!). One, it needs to be installed efficiently, as well as regularly checked and maintained. Two, it's an expensive thing to replace, and sometimes repair (particularly if item 'one' hasn't been followed). Three, it's dangerous to be up there doing the work yourself, without the right tools, knowledge, and expertise.
Unfortunately, knowledge isn't always power in these circumstances. Some people, admittedly not a large percentage of the population, with a little knowledge and a lot of guile, will occasionally attempt to resolve their roofing problems themselves – here are some of the highlights!
A rooftop perfect for the kitchen
If you head over to Goodhousekeeping.com, you'll see some incredible handiwork from a dedicated homeowner who decided that the kitchen floor was so good, he or she would add it to the roof. Using the same striking asphalt tile design that, we presume, had already gone down a treat downstairs, the roof was covered in the same material. Admittedly, asphalt roll roofing is actually quite popular in North America, and this particular DIY-er certainly knew what they were doing, but there's no way these tiles were made for sitting atop the family home.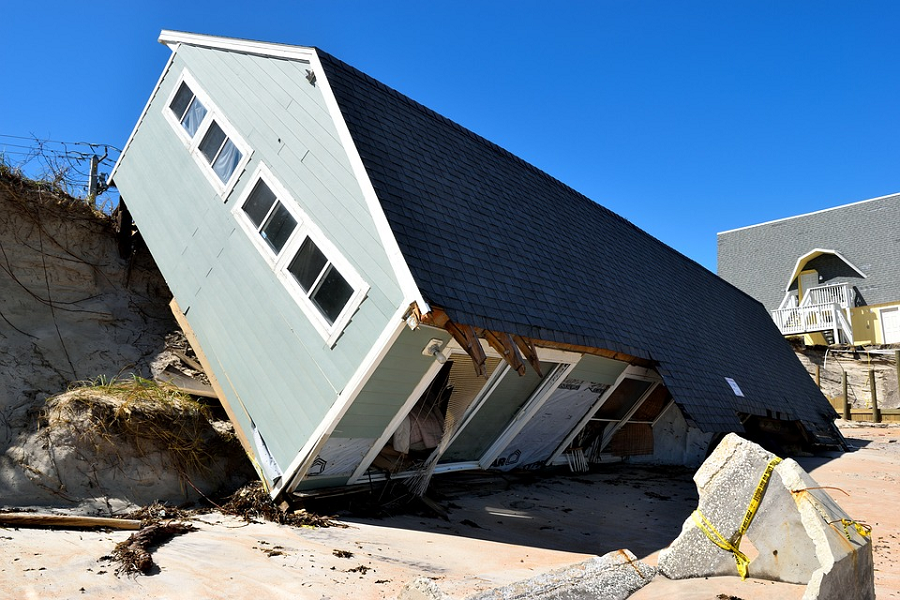 Siphoning away your own drainage quality
Meanwhile, over on Reader's Digest, you'll see a unique way to deal with inadequate guttering (in this case, by enhancing its already inimitable inadequacy!). It's clear to see what's going through the homeowner's mind here. There is a guttering problem (which would usually be resolved by installing an efficient guttering system), and the individual has a good length of pipe just lying around in the house or garage. Again, the idea is not entirely poor – the new pipe is designed to carry roof water all the way into, we presume, the local drainage system. However, in this instance, it simply will not work. Many leaks await!
Absolute, unmitigated disasters
If you take a couple of minutes to watch this video, on YouTube, you can see what happens when enthusiasm isn't mixed with experience, when it comes to roofing. Here, the home has become subjected to an insane, unnecessary amount of damage, when a flat roof has been installed, piece by misplaced piece, by someone who had the materials, but not the know how to manage a full roof replacement. Sure, felt and EDPM roofs do look easier to manage, in theory (after all, they're so smooth and flat and don't involve laying any individual tiles.
However, even what can appear to be the simplest of roofing work can actually be far more complex than you'd imagine. As the roof effectively protects the rest of the property, not to mention everything that's inside, it's just too big a risk to leave roofing work to anybody other than the professionals. For roof replacement in Newcastle and across the North East of England, contact a reputable company, like Findley Roofing & Building, if you discover your roof requires some attention. And if you get the sudden urge to do it yourself, perhaps saving some cash, just return to this blog for some serious anti-inspiration!