Six Useful Tips From Experts In Home Security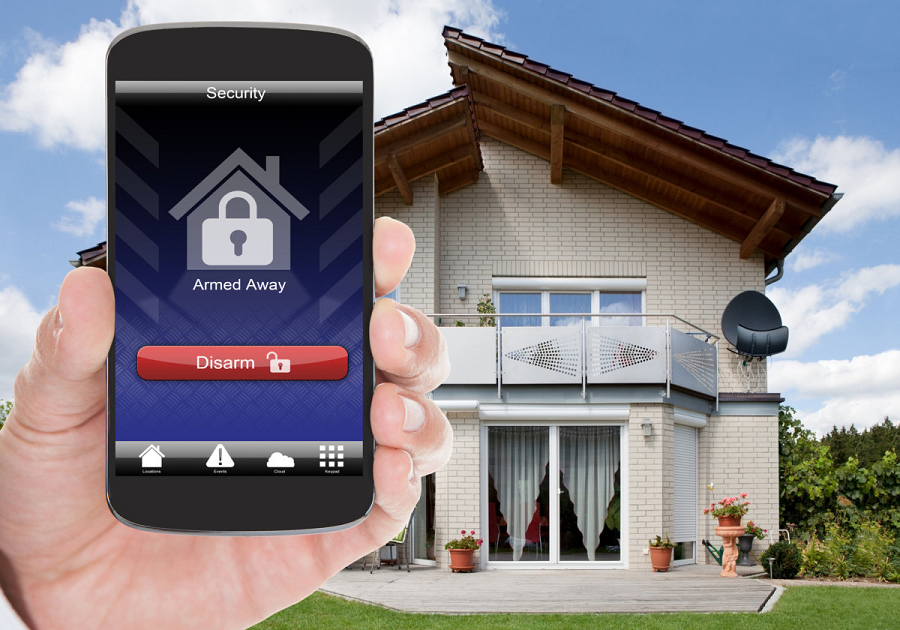 When it comes to your homes our home is where you should always feel the safest and home security is one thing that you just can't put a price on. The world outside of the walls of your home can be a dangerous place and having peace of mind in your own home is something that everyone deserves to have.
The statistics associated with burglaries and home invasions are a real eye-opener if you don't already have some form of home security in place for your home. Every 18 seconds, a home is broken into according to the FBI. That is about 200 per hour and 4,800 burglaries every day. Everyone always seems to think that it wouldn't ever happen to them until it does. Here are some helpful tips to help you keep your home as secure as possible.
1. Get Alarm Monitoring Services
It may surprise you to know that most burglaries happen during the day when the occupants of the target house are at work or school. Between the hours of 10:00 AM to 3:00 PM are the most common because the same is most likely true for the neighbors surrounding the target house and the chances of someone seeing the burglars break into the house are much more reduced than any other time of the day or night. Burglars will avoid homes that are armed with Alarm Monitoring Services
2. Include Alarmed Window Sensors In Your Alarm System
It is important to protect any potential entrances to your home and adding window sensors to your alarm system is a great way to do that. Whenever a window in your home either opens or closes, your alarm system will let you know. If you integrate your security system with a home automation system, you can even set it up so that the light in the room turns on immediately if the window opens after a certain time that you specify.
If a burglar continues entering the home after the alarm starts going off and the lights in the room turn on, the burglar probably isn't a very smart one. Most alarming window sensors come with stickers that are placed on the windows to let potential burglars know that the window is armed with an alarm and act as a deterrent.
3. Invest In Door Bracing
One of the most effective door braces that are available is door braces that can be bolted down into the floor right behind a door. The brace comes with a detachable plate that when attached, should be right up against the back of the door and stops the door from being able to swing open. These braces can help a door to be able to handle several hundred pounds of force, keeping your entranceway secure.
4. Use Lighting As A Security Tool
Automate some of the lightings in your home to come on at a convenient time of night and turn off just before the sun rises the following morning making your home seem as though you are home. It's also a good idea to automate some of the floodlights around the exterior of your home as well to light up your front and back yard. Any potential burglars will be deterred by the threat of being able to be seen if they approach your home.
5. Don't Leave Your Garage Door Remote In Your Vehicle
Whether the window on your vehicle gets smashed in by a potential burglar or the door gets pried just far enough away from the frame to stick a long piece of metal into your car to unlock the door and gain entry into your vehicle, the truth is that cars arent exactly hard to break into. Leaving the garage door remote in your vehicle and often clipped to your visor is like taking your house key off of your key ring and taping it to the front door for the world to see. Never leave any type of key that grants access to your home outside.
6. Smart Doorbells Are Smart Investments
When your doorbell rings, you will be able to use your smartphone to turn on the camera and microphone on your smart doorbell equipment to be able to see who is at your door as well as speak to them if you so choose to without having to go to the door.