Taking Care of Different Upholstery Fabric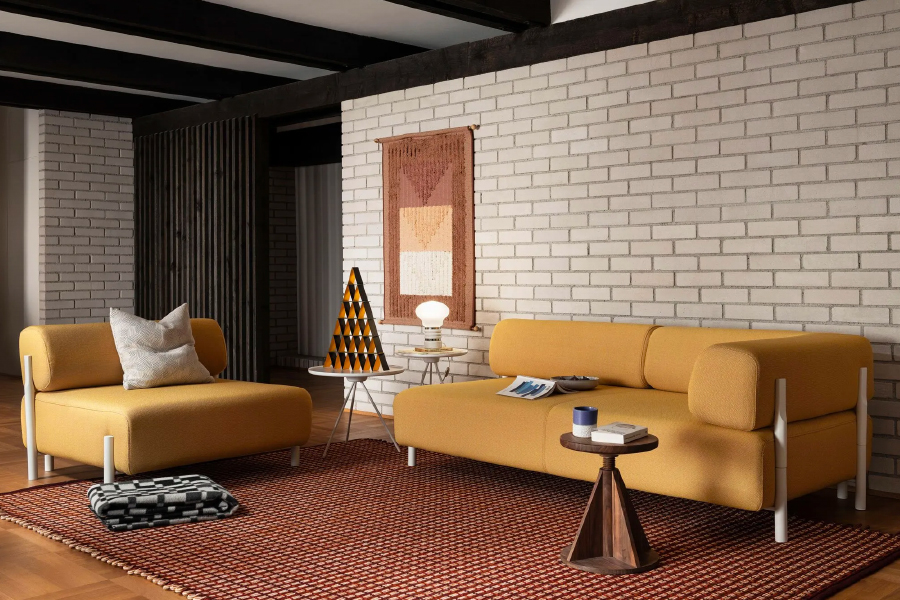 Upholsteries play an important role in deciding the theme and aesthetics of a space. With different fabrics, colours and designs you can transform the looks of your place making it fab! Unfortunately, upholsteries are the most ignored part of home décor especially when it comes to cleaning. 
Furthermore, with plenty of options in the market, homeowners often feel confused when it comes to taking care of different upholstery fabrics. Hiring an upholstery cleaning Sydney expert is not a feasible option for all, and that is why it is important to know about a few cleaning tips for different upholstery fabrics!
Continue reading to know more about different upholstery fabrics and to take care of them!
Leather Upholstery
Genuine natural leather is regarded as one of the most durable and fashionable materials for covering couches and chairs. It is a more expensive option, but it can withstand wear from children and pets and is easy to clean. 
All you need to do is take a dry cloth and use a leather conditioner to restore the former beauty and shine of the couch! Even though cleaning and maintaining leather couches is easy, it is recommended not to rely solely on DIY hacks.
Consider hiring a leather lounge cleaning Sydney team for professional cleaning and maintenance services at least once or twice a year!
Natural and Synthetic Upholstery Fabric
Natural and synthetic materials are widely used to make upholstery cloth. The natural warmth and rustic beauty of wool, for example, is frequently combined with synthetic, hard-wearing nylon to add toughness to upholstery fabric. Canvas is a naturally tough, heavyweight fabric with a casual, almost industrial or commercial appeal.
However, when it comes to taking care of such fabrics, a lot of homeowners feel confused. Aside from general vacuuming and cleaning, hiring fabric couch cleaning Sydney experts is equally important. To keep our fabric couches clean and hygienic make sure you hire experts at least twice or thrice a year!
Silk Upholstery
Silk is a graceful, pricey, natural upholstery fabric with a subtle construction. It has a luxurious appearance, but somehow it stains quickly and needs expert cleaning. 
For upholstery stain removal Sydney you can rely on DIY hacks or hire professionals. For cleaning minor stains, you can simply start by blotting away the liquid using a dry towel or blotting paper. Later, using a mild detergent and water solution you can gently dab and clean the stains from the silk upholstery.
Make sure to vacuum this upholstery fabric at least twice or thrice a week for eliminating dry dust, dander and soil particles. Feel free to hire sofa cleaning Sydney experts for deep cleaning your silk upholsteries.
Velvet Upholstery
Velvet upholsteries effortlessly make your rooms royal and classy. It has a gentle, partly raised or crafted design that is thought to be long-lasting. The plush feel of upholstery velvet is very inviting, which is one of the primary reasons individuals choose it. 
It comes in a variety of solid and printed colours and is double-woven, giving it a notably luxurious feel. Upholstery velvet may be a good choice for a person who wants to transform the looks of their living room.
Maintaining velvet upholstery is not difficult, it just needs routine vacuuming and steam cleaning. However, make sure you treat stains and spills immediately and keep stain removers handy!
Tips for Taking Care of Your Upholsteries
Proper maintenance of your upholstery guarantees that it retains the appearance that drew your attention in the first place. Try these preventive measures to prolong the lifespan of your valuable upholsteries:
Avoiding Direct Sunlight
Direct sunlight can cause your fabric to fade and fray. Your upholsteries can look discoloured and even have weak fabrics which can reduce their lifespan. Position it so that it does not sit in the sun for long periods. This is particularly true for silk.
Stain Protection
The ultimate form of fabric protection is immediate spill clean-up. Immediately blot any spills with a clean folded towel; never rub, but blot gently. 
Always test any product for spot cleaning in an inconspicuous area first, and follow the manufacturer's instructions to determine whether you need a water-based or solvent-based cleaner.
Vacuuming
Vacuum your upholstered furniture once a week for overall cleaning and surface soil removal. This also keeps dirt from becoming embedded in the fabrics. You can also tenderly remove dirt with a brush. Use a soft bristled brush every time you clean your couches.
Hire Professionals for Deep Cleaning of Upholsteries
No amount of DIY upholstery cleaning hack can beat the result of couch cleaning Sydney professionals! If you're unsure or removing the upholstery isn't an option, consult a professional. If there has been a large-volume spill, professional cleaning is a must.
The experts have access to modern tools and are well-trained to handle all kinds of upholstery problems without any hassle. They use appropriate and safe cleaning techniques and chemicals for cleaning your couches and upholsteries. 
Furthermore, their services are quick, and reliable and come with a 100% guarantee and great customer satisfaction!
Final Words
So, if you have different upholstery fabrics in your home, you now know how to take care of them. Make sure to maintain your upholsteries based on their fabric type and consult upholstery cleaning Sydney professionals regularly for deep couch cleaning services!
Looking for a reliable upholstery cleaning company in Sydney? Fresh Upholstery Cleaning is a top-notch couch cleaning company offering the finest quality services at the most affordable rates. We have a team of licensed and skilled technicians who can handle all kinds of upholstery cleaning and maintenance tasks. 
Call us today and talk to our experts for making a quick booking!