The 4 Most Popular Home Security Systems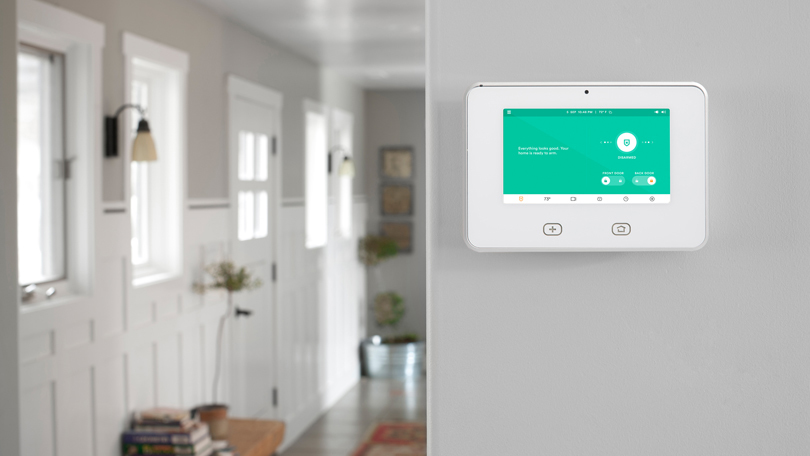 Securing your home is of course, essential, but far too few Americans take home security seriously enough, resulting in frequent burglaries and intrusions, many of which can leave families traumatized and even injured as they try to protect their property, belongings and family. Home security systems involve modern methods of protection, so let's look at them a bit more closely:
What are home security systems?
A generic term that encompasses the many methods of securing a property through a system of devices and interworking components, home security systems usually come in the form of interconnected electronic devices that work with the main control panel to protect your home.
Regular home security systems include:
A panel through which the whole security system can be controlled
Security cameras that are wireless or wired
Motion sensors inside and outside
Door and window sensors
Window stickers and yard signs
An alarm or siren of high-decibel
Below are the 4 most common security systems in a little more detail:
1. Monitored security systems
Arguably the most popular security system on the market today, a monitored security system works by sending an alert to a call center, security team or emergency responders when unlawful access, fire or another emergency is detected. Available in two types, they can be company or self-monitored.
2. Unmonitored security systems
 Working by setting off an extremely loud siren both inside and outside of the property when the alarm is triggered, an unmonitored security system can be a fantastic deterrent for criminals. Made up of motion sensor, a control panel, glass-break sensors, sirens, door and window sensors and smoke detectors, they are best installed by a security professional such as a licensed locksmith. Some are even compatible with smartphones, enabling you to check the monitor from any location.
3. Wireless alarm security systems
 Similar to wired security systems in many ways, these don't involve wiring, but are still made up of detectors, sensors, cameras, alarms and a control panel. These systems have what is known as a three-fold process consisting of:
Detection – this initial step is when changes to the security of a home are detected, such as a broken window, unlawful safe entry or signs of a fire.
Annunciation – alerting the homeowner to a potential incident, this stage sets off a siren, alarm system or flashing lights etc.
Monitoring – When an emergency or some sort of threat occurs, the security system sets off an alarm and notifies the monitoring company, who then send the appropriate help in the form of fire rescue, a medical team or the local police.
4. Wired home security systems
Connected to an alarm panel with low-voltage wiring, a wired security system involves all points of entry to the home and connects them with the main control panel along with motion detectors, keypads, and other security devices. Providing a more reliable connection than wireless systems, the main panel of a wired security system knows the real-time status of each device within the system.
If you're concerned that your home isn't secure enough, or would simply like to discuss home security systems and issues with an expert, try talking to your local, licensed locksmith, who will have plenty of up-to-the-minute advice for you.