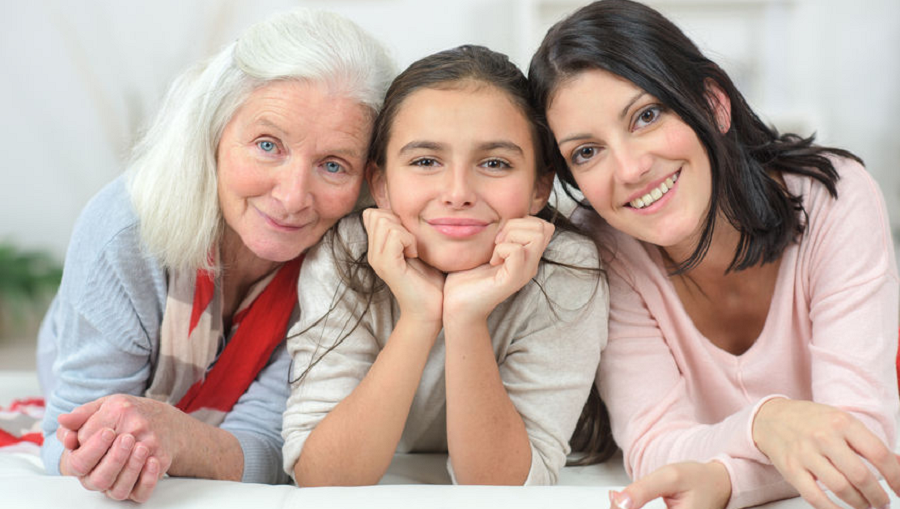 Read about living with multiple generations of the family and how it might bring benefits to all different aged members of your family compared to care homes.
Nearly 7% of UK households contains two or more adult generations of family members and that number is rising. There are lots of reasons multi-generational living is becoming more popular. Whereas in the Mediterranean it is still near-enough expected for older family members to move in with, and be cared for by younger generations, in the UK, the benefits are quite new to some families who may not have even thought of it as a potential option.
Are you thinking about multi-generational living? If you would like to know more about how living with older generations of your family could work well for you, take a look at these common benefits of multi-generational living:
Pooling Money
Living as a family together and pooling your money from two properties into one larger property means that you can potentially live in a much nicer property together in comparison with your separate set-ups. You might even be able to buy a property plot that has two separate properties such as a main house and a barn conversion or cottage suitable for living nearby but within the same plot of land.
Sharing Duties
Grandparents may be willing to care for children when you need to work, and you can share cleaning and cooking duties, depending on the physical abilities of your parents. Some families are able to work schedules really well to work best for everyone in this kind of living arrangement.
Children Get Amazing Life Lessons
Of course seeing grandma and grandad is important and really nice for children, but having them live with you will teach them so much more. Your children will learn about a different generation and they will appreciate learning about the life experience of grandma and grandad. If you are providing care to your grandparents, your children will also learn about the responsibilities that come with age, and about compassion and kindness in life.
Combating Loneliness
Elderly parents who are alone may suffer with loneliness and living with you or even near you in an annex or something similar will provide so much comfort to them. It will also help you feel assured of their safety as you will know they are OK on a day to day basis.
Live-in Care Is Available
Having your parents live with you doesn't mean that you need to become a carer for them. If your parents need care, they can live with you and receive live-in care from a trained carer. There is live-in care on offer from the NHS and your local social services but you need a care assessment first. You can also hire a private carer who is able to provide the exact types of services you would like for your loved one. You can find out more about live-in care on The Live-in Care Hub.
Avoiding Residential Care
Avoiding residential care is something nearly 100% of people would prefer to do as and when they need care. Living with you means that parents can remain healthy, safe and supported in an environment where they feel comfortable and loved. If and when they required care, there are domiciliary and live-in services available to them. Residential care does not need to be the primary option for elderly generations.
Multi-generational living can be an excellent choice for some families. It can be challenging, take a lot of compromise and a lot of adjustment for all members of the family. However, once communication is opened up and boundaries are set, it comes with many benefits and may well be a strong solution for the care crisis the UK is facing at the moment.