The Best Fabrics and Materials for Your Sofa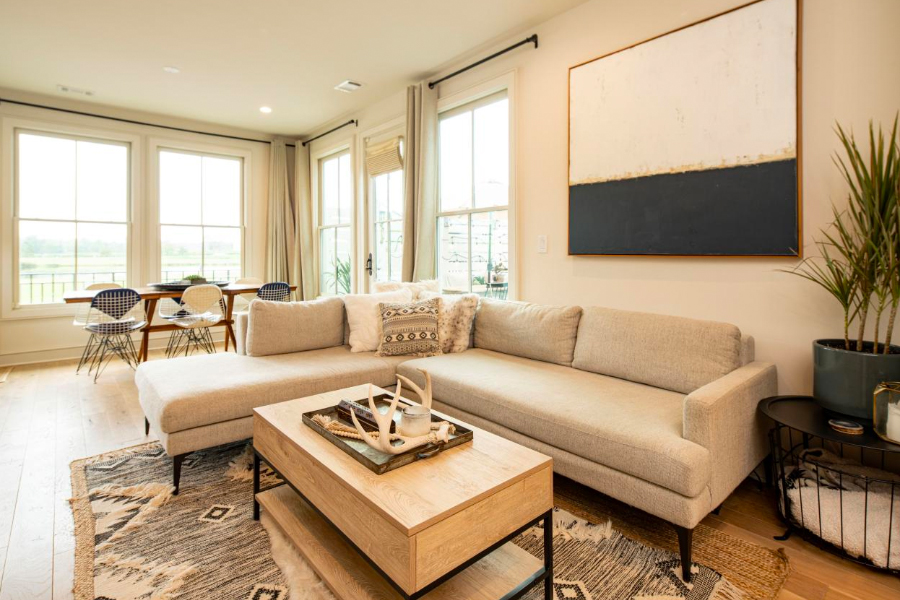 1. Leather:
Leather is a classic, stylish, and durable choice for customized sofa. It's easy to clean and maintain, and it adds a luxurious feel to any living room.
2. Linen:
Linen is a lightweight fabric that offers a subtle texture and a cozy feel. It's perfect for sofas in a casual or contemporary style.
3. Velvet:
Velvet is a luxurious, soft fabric that adds a touch of sophistication to any room.
4. Microfiber:
Microfiber is a great choice for sofas that need to withstand daily use. It's resistant to staining and holds up well over time.
5. Cotton:
Cotton is a lightweight fabric that's perfect for sofas in more traditional styles.
Design Tips for an Ideal Customized Sofa
Choose a fabric that is durable and easy to clean:
Select a fabric that is strong, durable, and easy to clean. A good quality fabric will last for years and will look great even with regular use.
Pick the right size for your space:
Measure the room where you plan to place your sofa before you decide on the size and shape. Make sure the size you choose fits the space and does not overwhelm the area.
Get creative with the design:
Customized sofas give you the freedom to design them according to your taste. Add some interesting details such as piping or tufting, or choose bold colors and patterns to create a unique look.
Consider the cushioning:
Make sure the cushioning of the sofa is comfortable and supportive. If you plan to use the sofa for a long time, invest in quality cushioning that will keep its shape.
Pay attention to the legs:
Choose legs that are sturdy and properly attached to the frame. Thin, spindly legs may look nice but can easily break, so look for thicker and more robust legs.
Care and Maintenance of Your Customized Sofa
1. Vacuum and spot-clean your sofa regularly to remove dirt and debris.
2. Place a slipcover on your sofa to protect it from stains and spills.
3. Avoid direct sunlight and heat sources to prevent fading and discoloration.
4. Keep sharp objects away from the sofa to prevent ripping or tearing.
5. Avoid using harsh chemicals or abrasive cleaners to preserve the upholstery.
6. Have your sofa professionally cleaned every one to two years to maintain its quality.
7. Fluff and rotate cushions regularly to prevent sagging and ensure comfort.
8. Vacuum and clean upholstery regularly to maintain its appearance and keep it fresh.
9. Spot clean any spills or stains as soon as possible to avoid permanent staining.
10. Use a fabric protector to make it more resistant to stains and extend its life. Yes, using a fabric protector can help make your upholstered furniture more stain-resistant and extend its life. Make sure to choose a protector that is designed for the specific type of fabric you are using and follow the manufacturer's instructions for application.