The Best Window Types for Your Kitchen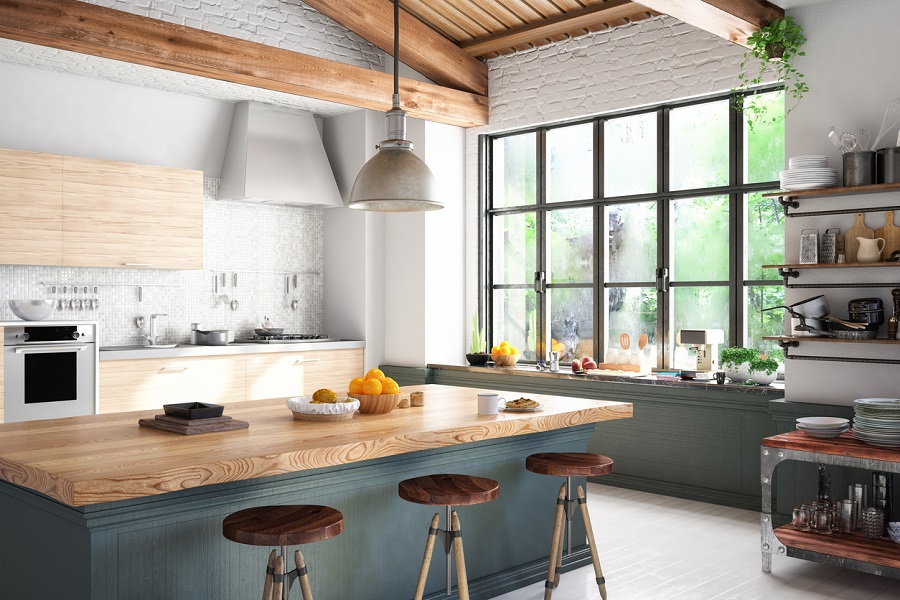 The kitchen is one of the essential rooms in the house, and it deserves the best windows possible. Because cooking is done in the kitchen, it gets hotter than other rooms in the house.
If the existing windows in your kitchen are not efficient enough, think about window replacement. Meanwhile, below are the best window types for your kitchen.
1. Double Hung Windows
You need as much airflow as possible in the kitchen to keep the temperature tolerable while you are cooking, and double hung windows ensure that. Double hung windows can be opened from the bottom or lowered from the top. If your home has traditional architecture, these are the perfect kitchen windows. Also, cleaning these windows is easy and convenient.
2. Sliding Windows
When considering the right window replacement for your kitchen, sliding windows are just the perfect windows for you. They are easy to operate by gliding open from the right or left side. Sliding windows offer ample space for airflow when you are cooking. Ventilation is crucial to the best kitchen experience; open these windows and the lingering smells in the kitchen would go away.
3. Casement Windows
Another type of windows for your kitchen is the casement windows. These windows are best for hard-to-reach areas in the home. They come with a crank operating system that allows easy opening and closing of the windows. If your home is transitional or contemporary, casement windows are an addition. They are energy-efficient and provide maximum airflow.
4. Awning Windows
Awning windows are usually hinged at the top and structured to open outward. They create additional airflow without any hassles. They are a valuable and excellent source of ventilation. Your kitchen deserves awning windows because they also improve the aesthetics of any room they are installed.
5. Bay Windows
If you are thinking about improving the aesthetics of your home, especially the kitchen, you are not wrong. Bay windows guarantee the best performance possible by adding dimension and style to the house. These windows give the home a breath-taking panoramic view from the kitchen. Bay windows make the kitchen much more prominent when you view them from the entrance.
Choosing any of the windows discussed above is essential for how good you would be feeling with any of these functional and aesthetic windows hanging as your windows. Find the right window replacement to ease yourself of the burden of fitting and creating a formidable team.