The Impressive Advantages of Laser Cut Decorative Screens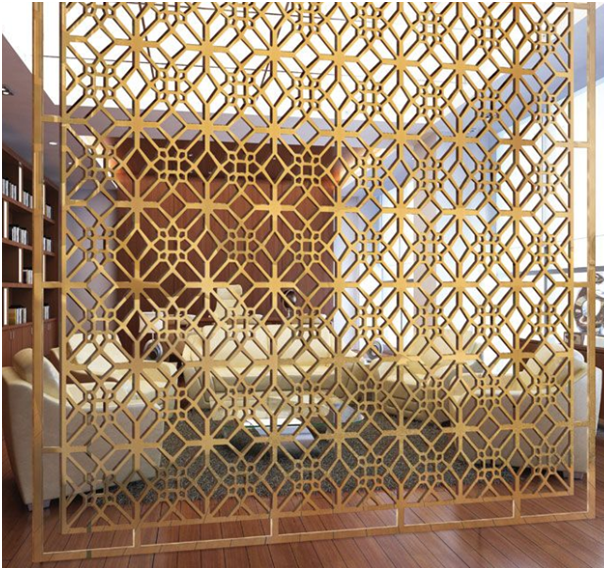 Laser Cut decorative screens are quickly becoming renowned for their versatility unique and impressive aesthetic and the sheer power to transform a garden into something very special. Laser-cut screens, as their name would suggest, involve lasers cutting intricate patterns into a variety of materials with complete precision. This flexibility allows for a wide range of eye-catching patterns to complement any kind of garden you can think of. The beauty of laser cut screens doesn't stop at face value, however – their advantages are considerable, which is why they're becoming so popular with those looking to make their garden into something completely unique. Read on to learn a few great reasons why laser cut screens should be at the top of your renovation shopping list.
Screens to suit any taste
As mentioned previously, the ability to use a laser to cut through materials means that virtually any pattern is possible, whether it be curvy lines, straight lines, or interesting freeform shapes. Knowing this is a great reason to shop around to find the pattern that would suit both your taste and outdoor space, as the high quality of the materials used to make these screens the perfect investment. In addition to the patterns and designs, the materials themselves also offer a unique way to make your garden shine. Materials such as metals, plastics, and timbers will all offer very different and unique final products, even when the same pattern is used. Better yet, different materials will complement different budgets, so you're sure to find something that speaks to you from a visual (and financial!) angle. The proof is in the pudding, though – as a city known for its impressive attitude to architecture and design, it's not uncommon to see laser cut garden screens in Melbourne hanging proudly above ornate fences and scattered around gardens.
Not just for showing off
Having a beautiful decorative screen to show off is all well and good, but it's the versatility of these screens that makes them so impressive. Having a laser to cut the material of the screens means that your screen can be of any size or thickness to ensure a seamless placement in your space. Some out of the box thinking can make unsightly areas like air-conditioners look stunning with introduced designs, and similarly, a screen can be used as a protective barrier from certain areas to protect adventurous children. Otherwise, those with a desire for privacy will find using laser cut screens ideal for covering up areas of their backyard from prying eyes, with the option of not having to make it hopelessly unattractive. With the option for a screen to be painted or coated, you can complement the existing design of your home, bar or restaurant while still introducing something very functional.
Transform your space today
So, what's it to be – berry grey alloy, or anodic bronze? The options are endless, and it's the perfect opportunity for you to flex your home improvement creativity. Creating an aesthetic that is highly functional while being totally unique and budget-friendly is not exactly easy to find, but laser cut decorative screens do exactly that. It's always a good idea to have a wander around your backyard and see the wonderful potential that spaces just like yours have, especially considering how even amateur landscapers on a budget can easily secure their own screens to rightly be the envy of the neighborhood.