Trending Villa Landscape design ideas for 2021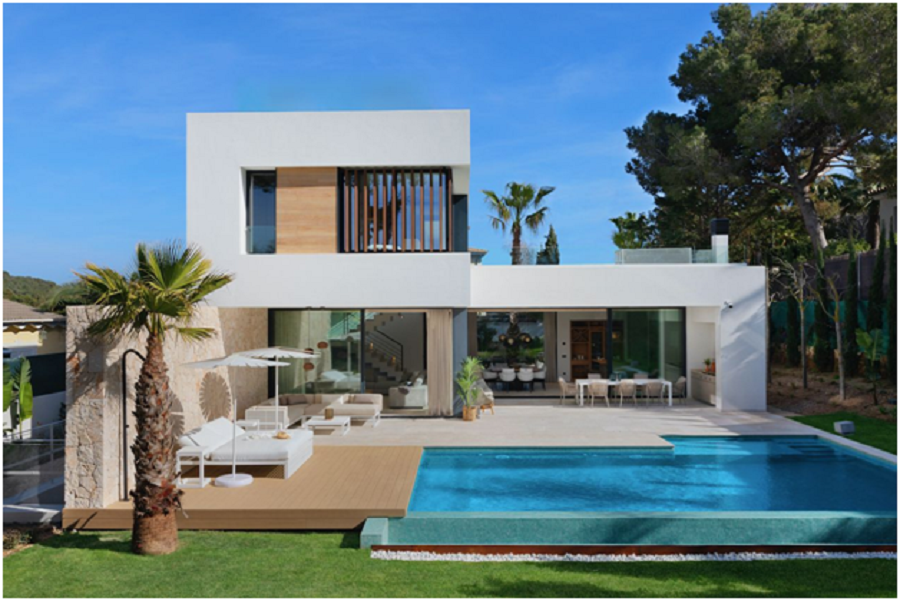 Owning a villa is a crucial part of your life, which makes you feel the luxury of life. Especially when you are a resident of Dubai and owns a villa makes you one of the reputed persons of the area. It is vital to maintain the empty area of the villa and use landscaping. Villa landscaping is crucial to increase the beauty of your compound.
Villa landscaping in Dubai is one of the most luxurious things to apply, which puts some stars on your villa. There are different ideas for making fabulous views outside your living area, which will make your villa beautiful. You can opt for any of the trends which will enhance the whole new look of your villa.
Personal swimming pool at the front
The swimming pool is a preference for every villa owner, which is crucial for enhancing the beauty of your villa. You can install some lights in the water for enhancing the beauty of your swimming pool, and water outlets should be maintained in exciting ways which will beautify the allover villa.
There are different designs for your pool which can give a good idea to modify your existing pool for making it glamorous. You have to choose the location which can be seen from the critical area of the indoors, and keep in the eye for your party hosting. It will be very keen when you choose the right location for your pool, which is suitable to host a party with a pool.
Outdoor dinner arena
It will be cool if you organize your dinner parties at the outdoor of your villa. You can find a remote location for your dining arena and install a pergola for making the dinner parties very successful. Even in the hot season of Dubai, when a slight cold arrives in October, you can plan for the best dinner with your loved ones in the outdoor area of your area. Also, you can organize a bar near the dinner arena, which will beautify the complete area with specialties.
Exciting pathways on the outdoor area
You can choose different types of stones by installing lights on them for making your landscape a way more beautiful. You can construct a path from your indoor gate to your swimming pool, outdoor dinner and bar arena, and the backyard. You can opt for lights on your pathways that will make beautiful views at night. You can opt the materials according to your landscape theme, which will connect your indoors with your landscape.
Imported plantations
You can find the best plantations for your landscape modification that don't need much maintenance. Garden Landscaping is an important inclusion in Villa Landscape. You can find the low water usage plants which can beautify the borders of your villa. You can also choose pine trees to get installed in the boundary area of the villas. Also, artificial plantations can beautify the whole area, and you will feel like real greenery across your villa. Green walls can be installed at the outdoors of your villa, which will be worth looking at and attractive to your guests.
Fountain fall at the entrance
Fountain falls with exciting lightning can beautify the entrance of your villa, which can be a center of attraction for our guests. You can use the imported stones boundary or a constructor suggestion to enhance the beauty of your fountain. A fountain will give a cool look to the entrance of your villa.
Landscaping is the thing you can do to beautify the outdoors of your villa, which will be the center of attraction for sure.