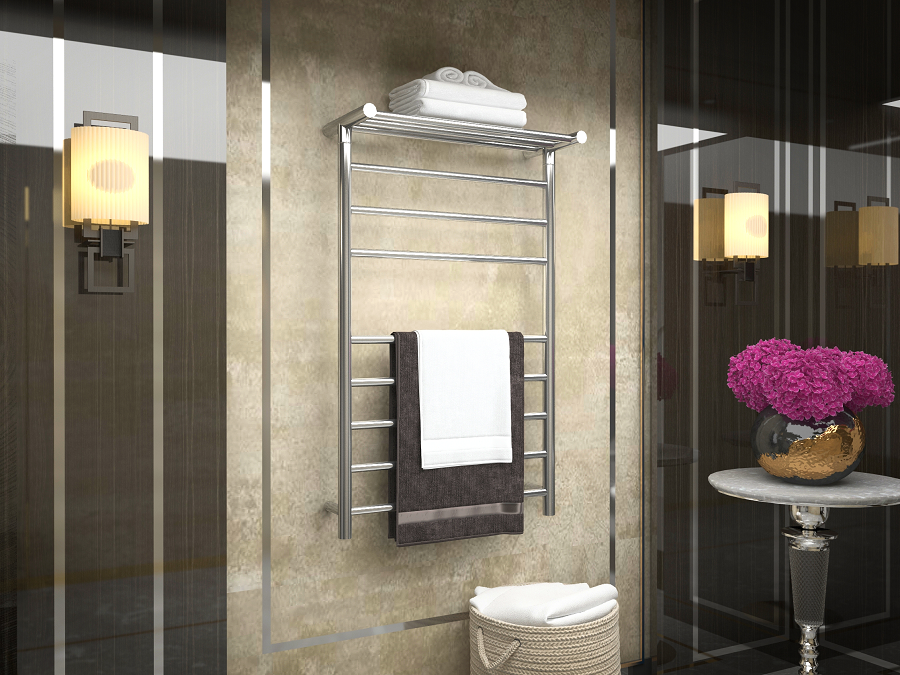 Once considered a luxurious item to have in the house, towel warmers can be afforded by anyone now. They come in a variety of styles to suit any bathroom design. As the name suggests, towel warmers are used to dry towels, but it can also be used to dry delicate lingerie or clothes with soft fabric, you don't want to put in a washing machine. You can check out the Anzzi towel warmer collection for exclusively designed and affordable warmers. They have a wide range of variety to choose from to go with any type of bathroom.
Some most popular towel warmers
Combination towel warmer/radiator –
If you have a bulky radiator taking a large floor space of your bathroom then you can replace it with a towel warmer/radiator. The radiator/warmer will be connected to the hot water supply like your previous radiator. The hot water will warm up the horizontal racks of the towel warmer by running through the central radiator panel. The racks would provide constant heat to the clothes, so they are dry and warm without any mold.
Electric towel warmer –
They are the simplest warmers and very easy to install. They come with a wired plug and most useful in cottage homes and student dorms where they can easily dry their clothes and towels on the racks. They are cheap and need low maintenance cost.
Hydronic towel warmer –
They are electrically operated. They have a thick fluid gel in the racks which is warmed by the electricity. The cool gel flows down the racks and hot gel glides up, heating the horizontal racks. A small pump is installed inside the wall which assists the warmer. They run continuously to keep drying the clothes. They are very useful if you have bulk clothes needed to dry and warm up around the clock.