What Are the Options for Roofing Material?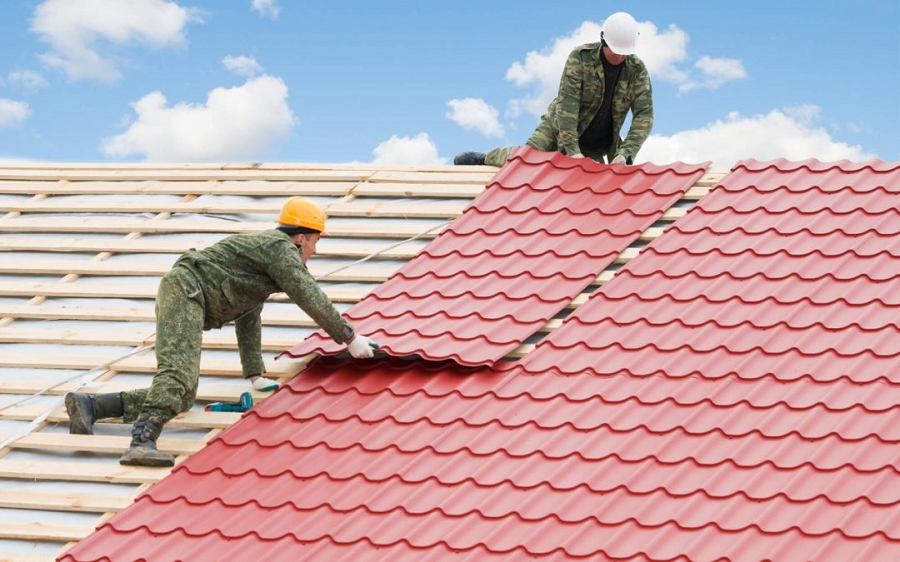 A home is an investment where money matters alongside the dreams we have about the home. The home protects the people and their investment in it. The roof of a house endures all kinds of wrath of nature and still stays strong to protect us. To enable the roof to stay strong and provide us with proper safety for a long, it is necessary to choose the roofing materials carefully. Get to know about different kinds of roofing materials to choose your pick.
Asphalt shingles
In North America, asphalt shingles are one of the most popular materials for roof installation. These shingles have a fiberglass base with asphalt and mineral granules on top. With a 20 – 30 years warranty, these shingles are installed by most companies. It is also easier to replace a few shingles if necessary. Roofs with asphalt shingles usually remain intact for 12-30 years.
Metal shingles
The shingles come with stamped metal with mineral granule coating or baked-on coating. These can be easily fabricated to have the appearance of wooden shakes or traditional asphalt shingles. For people who want the sturdiness of metal with the looks of asphalt or wood, metal shingles are perfect. These are also long-lasting with 30-50 years of life.
Concrete tile
These tiles are made from standard sand mixed concrete and colored with desired hues. These tiles are finished with a decorative coating. The regions with high wind can make good use of these products as these are heavy as roofing materials. With almost 50 years of life expectancy, concrete tiles are a good investment.
Clay tiles
Earthen clay is molded into interlocking or rolled shapes and then is hardened by fire. These tiles are perfect for hot areas where there is salt present in the air. Clay tiles are a perfect fit for the coastal regions.
I Can Roofing, contractors in Houston. The website is https://icanroofing.com/, the number is (888) 988 – 2283
It's best to consult an expert contractor in roof installation and repair, which is why I Can Roofing is an excellent option if you are in Houston or your surroundings.