What You Need To Know About Travertine Tile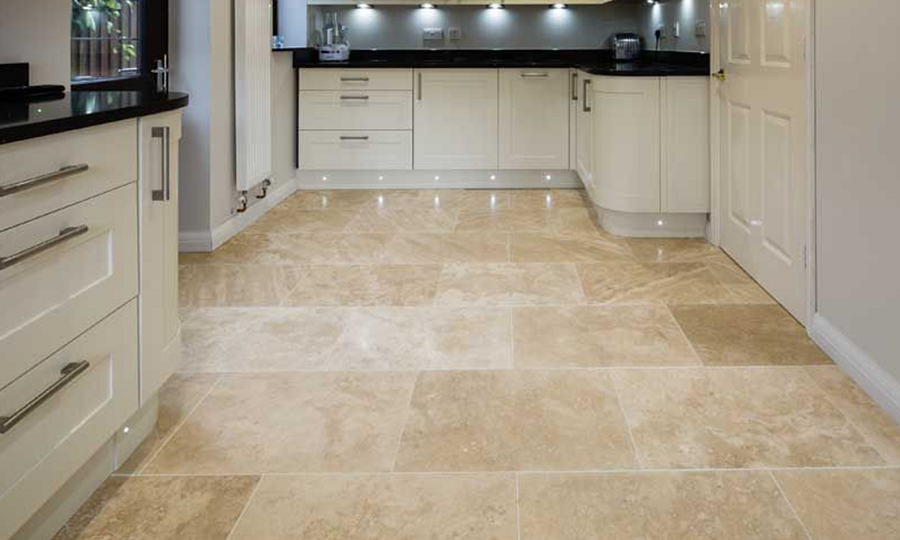 When it comes to flooring, I have always been keen on going for nothing but the best and the type that is very attractive. This same urge is exactly what attracted me to travertine tile and has made me prefer it over other types of flooring.
Being a bright and attractive tile made from attractive limestones, this marble textured floor is more attractive than every other means of flooring. With the recent advent of mind-blowing artworks and architectural designs, there is so much to be expected.
The basics information shared above is just the tip of the iceberg, there are still more to unfold. To clarify things the more, I will be sharing all the necessary information that anyone who needs a travertile tile needs to know. The first thing I will be addressing is the expected price needed to get this perfect piece of artwork.
Travertine Flooring Costs
The most amusing fact about travertine tile is that it goes for an average cost. Despite being an attractive tile which adds value and a sense of luxury to your home. The average price required to sort out a square foot tile is $15. Isn't that cheap? Of course, it is! This tile is among the few tiles that offer luxury for a lesser price. Although prices differ and the differences are based on the materials used to make the tiles.
For Instance, the granite tiles go for $12 per square foot, the marble which is usually more expensive cost $20 per square foot, while the natural stone tiles are cheaper cost only $3. For the finises, the price of the tile range from the natural texture which is the least expensive to the honed, polished and sealed surface which is the most expensive of them all.
Maintenance and Repair
Just like every other tile, proper maintenance is highly needed to keep it in a good state. Irrespective of the material used to make the travertine tile, it usually does have microscopic pores that aid the water penetration of the sealers. If not maintained regularly, the tiles begin to loosen up. To prevent this, adequate resealing is needed and cleaning has to be done with a damp mop.
Design
Being one of the oldest building materials, access to several types of designs shouldn't be a problem. Travertine tiles come it several designs, styles, and colors. With the open-source design, finding a design that suits what I really wanted wasn't that difficult.
Top Brands of Travertine Flooring
There are several available travertine tiles, but the best are always distinctive and attractive. To mention a few of these brands, we have the polished brand, the honed, the tumbled and brushed brand. Each of these has all that you might need in a travertine tile to make your home look its best.
The quality of each of these is assured,  the choice you will be making will definitely be giving you the desired end result…