Why Monaco is a Great Place for Kids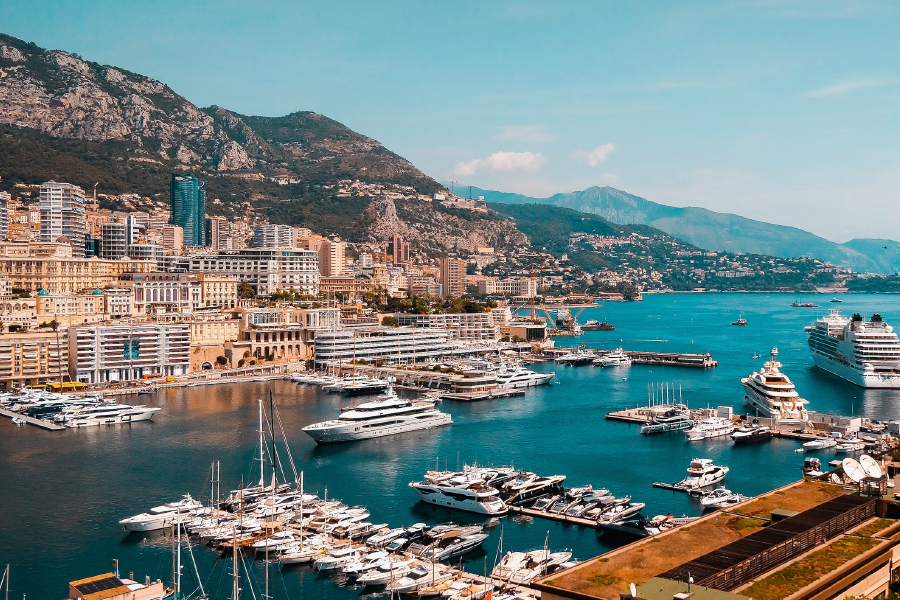 When people think of Monaco, they often conjure images of high-stakes casinos, luxury yachts, and a glittering social scene. However, this Mediterranean haven has much more to offer than just an adult playground. In fact, Monaco is an excellent place for children and families, providing a secure, enriching, and healthy environment to grow up in. If you're considering relocating and wondering how Monaco could be a fantastic place for your young ones, read on.
Safety First
One of the foremost concerns for any parent is safety, and Monaco excels in this aspect. With one of the lowest crime rates in the world, the city-state ensures that your children can grow up in a secure environment. The police force in Monaco is highly visible and exceptionally efficient, patrolling neighbourhoods and maintaining public order. CCTV cameras are strategically placed, and there's even a dedicated Division of Youth and Childhood Protection.
Quality Education
When it comes to education, Monaco doesn't disappoint. The principality offers a range of schooling options, including state-funded schools, private institutions, and international schools. The public education system is modelled on the French curriculum and is free for residents. For those who prefer an international approach, institutions like the International School of Monaco offer programmes in English and prepare students for the International Baccalaureate. Regardless of the route you choose, rest assured that your children will receive a high standard of education.
Healthcare
Monaco boasts a world-class healthcare system. The Princess Grace Hospital is renowned for its excellent paediatric care, among other services. Preventative healthcare measures, such as vaccination programmes and regular health check-ups for children, are efficiently managed. The principality's clean air, thanks in part to stringent environmental policies, also contributes to a healthier lifestyle for your children.
Outdoor Activities
The natural beauty of Monaco provides an excellent backdrop for a variety of outdoor activities. The Larvotto Beach offers a safe space for children to play in the sea and build sandcastles, while the Exotic Garden showcases an array of succulent plants and offers panoramic views of the Mediterranean. Moreover, the principality is within a short drive from the Alps, making weekend ski trips a feasible family outing.
Cultural Exposure
In Monaco, cultural activities are not limited to the adult crowd. The Oceanographic Museum provides an exciting and educational experience, showcasing marine biodiversity. Events like the annual International Circus Festival of Monte-Carlo also offer family-friendly entertainment. The principality's diverse populace offers an environment of multicultural exposure, which can be beneficial for a child's holistic development.
Structured Physical Education
Physical activity is highly encouraged, and Monaco has world-class facilities to back this up. From yachting lessons at the Monaco Yacht Club to tennis training at the Monte-Carlo Country Club, children have ample opportunity to explore different sports and find their passion. The government also organises various youth sports programmes throughout the year.
Family-Friendly Policies
The Monegasque government offers support in the form of family allowances and other social services, including maternity and paternity leave policies that are more generous than in many other countries. Such policies underscore the principality's commitment to family well-being.
Community
Monaco's small size fosters a close-knit community that can be particularly comforting for families. Neighbours tend to know each other, and the likelihood of encountering familiar faces whether in school, at the park, or during community events is high. This sense of community can provide an additional layer of security and belonging for children.
A Range of Amenities
For the day-to-day needs of a family, Monaco offers an excellent array of amenities. From high-quality grocery stores to child-friendly restaurants and cafés, everything is within a short walk or drive. The public transportation system is reliable and safe, reducing the dependence on cars and making it easier for older children to navigate the city independently.
Investment in Future Generations
Monaco's government places a strong emphasis on creating a sustainable future, investing in environmental initiatives such as renewable energy and marine conservation. Growing up in such an environment helps instil in children an awareness and respect for the planet, shaping responsible future citizens, so why not look for property for sale in Monaco today?
Conclusion
Monaco's reputation as a playground for the rich and famous often overshadows its merits as a family-friendly destination. With an excellent education system, top-notch healthcare, a plethora of outdoor activities, and a safe and secure environment, Monaco can be an idyllic setting for children to grow up in. It offers not just the glitz and glamour but also the foundational qualities that matter most to families. So, if you're contemplating a move and you have kids, Monaco is well worth considering. After all, who wouldn't want their children to grow up in a place that combines the best of safety, education, culture, and lifestyle?
Disclaimer: This article is for general information and does not replace professional advice. For specific requirements and details, consult experts.