Why Should You Prefer Acrylic Rendering For Beautiful Walls?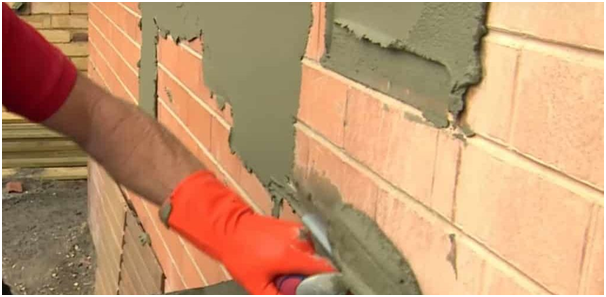 Whenever you build a new house or get your old house renovated, you must have an acrylic rendering done on the exterior walls of your house. Acrylic rendering paint helps to make the walls of your home beautiful, and also helps to fix the cracks in the walls. With acrylic rendering, you can give an attractive, classy, and elegant look to your exterior house walls.
Benefits of Acrylic Rendering:
There are many benefits when you go for acrylic rendering external walls and even the interiors for your home. Here are a few benefits of acrylic rendering for your beautiful dream home:
1. Durable:
The first benefit of acrylic rendering is that it increases the life of your house walls. Acrylic render paint fills the cracks in the walls, and it also heals even the slightest damages on the walls. So, in this way, it helps to keep the walls of your house beautiful and durable for a longer time.
2. Quick Dry:
Secondly, the advantage of using it is that it dries up very quickly. Even if it's raining outside, you do not need to worry at all. No matter what the weather is outside, you are not going to face any problems with your rendering works. In the old days, the renders used to take many weeks for this work, but now it is not the same. Nowadays, using the technically advanced equipment, acrylic rendering works can be completed in just a few days making it feel pretty pleasant as it dries up quickly.
3. Various Substrates:
The next advantage of getting acrylic rendering paint is that it is used in many different substances. Apart from concrete, you can use it on many materials such as wood, painted walls, fibre cement, and other materials.
4. Variety of Finishing:
Acrylic rendering paint can give a range of different finishes on your exterior walls. Most households have simple smooth finishing on their walls. But by using different methods of rendering, you can get various types of designs and textures on your house walls such that your walls appear even more beautiful.
5. Waterproof:
One of the best advantages of using acrylic rendering on your exterior walls is this it is waterproof. So, you don't have to worry about your exterior walls about getting affected by ultraviolet rays or even any other weather or climatic condition. It has an inbuilt attribute to protect your walls from UV rays. Thus, it helps to maintain the color of your walls for a longer time.
Therefore, due to the significant advantages of using acrylic render paint on the exterior walls of your house are recommended. With these, you can even increase the life of your walls by applying acrylic rendering paint. It also helps to maintain your walls and keep the shine and paint lustre intact at the same time.
Give your walls a new look with any of the professional rendering service providers near you and feel the difference!