Why You Use Modern Style Kitchen Cabinets in your Home?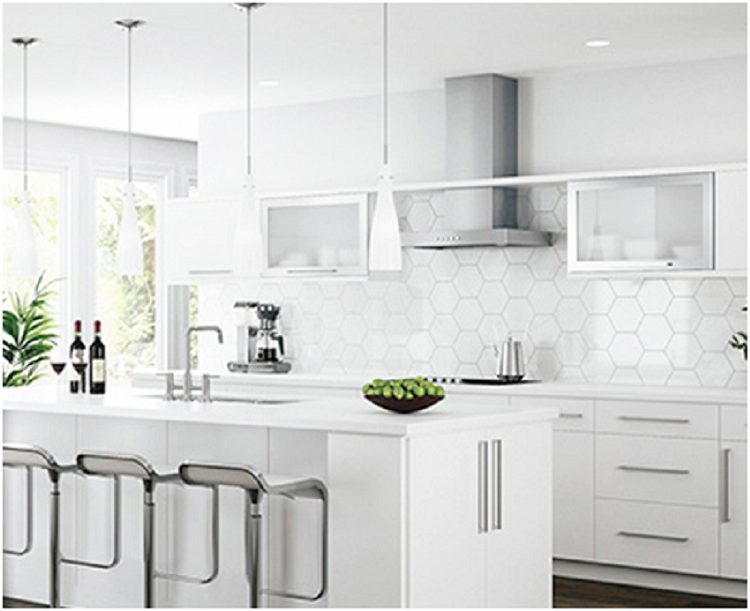 While building your new kitchen or undertaking a home improvement project, a new cabinet can instantly stylize the room and make a great visual impact. There are multiple choices available when you want to buy a suitable cabinet for your home. But if you prefer to go with the current trend, the sleek and modern European style kitchen cabinet is the perfect option that will lend your interiors a touch of elegance and modernity. Moreover, the efficiency of space and maximized accessibility that they offer to make them popular among design experts and homeowners.
European Style Kitchen Cabinets – The Ultimate Storage Solution
In most modern kitchens, European style kitchen cabinets are the top cabinetry choice. Primarily influenced by American style cabinetry, the uniqueness of the European style cabinets lies in its ultra-sleek character. These cabinets are popular for their streamlined appearance, flat surfaces, and seamless look that help to create an extremely sophisticated and contemporary ambiance in your kitchen space.
Apart from lending great aesthetic appeal to the house, European style cabinets also provide great functionality and efficiency when it comes to usage. This cabinet type features quick access and efficient storage, which are a welcome addition to any working kitchen. There is a wide array of accessories and features available in these cabinets, allowing proper usage of the cabinet space that had remained unused previously.
Check out some more exclusive features of the high-end European style kitchen cabinets that have made them a popular choice among homeowners and designers alike.
Salient Features of European Style Kitchen Cabinets
Frameless Construction and Full Overlay Door
One of the distinctive characteristics of European style cabinets is that they do not use any face frame in their construction and have a full overlay design. This design provides them with a seamless and smooth look that makes them extremely appealing. These cabinets are characterized by door spaces from one cabinet to the other. As a result, there are concealed hinges and flush doors in this cabinetry.
As the doors on this cabinet conceal the box frame completely from view, the look is straight and seamless from door to door in the entire cabinetry. This frameless structure enables perfect optimization of the available space and great accessibility in European style cabinets. Not only are they highly functional, but these cabinets also enhance the visual appeal of living space. This has made this type of cabinetry extremely popular among customers.
Full overlay doors are generally used in these frameless kitchen cabinets. This type of door is fixed directly to the sides of the cabinet box. Hidden hinges are a common type of hardware used in this kind of cabinet construction. This full overlay door provides a smooth cabinet design by concealing the frame of the cabinet behind its doors.
Smooth Surface
European style kitchen cabinets typically have a lustrous smooth surface made from laminates or high gloss paints. Vinyl, glass, and metal hardware may also be used. This gives them smooth and flat surfaces with a highly polished finish. This glossy and flat appearance of European style cabinets can make any kitchen look cleaner, brighter, and spacious. This is an ideal kitchen cabinet that can be installed in small homes with space limitations. Installing these cabinets in a small kitchen can make space look bigger and open, more so than it actually is.
Sleek and Understated Hardware
Cabinet hardware is much more than merely an object for decoration. Knobs and pulls are designed to improve the efficiency and functionality of a cabinet and provide greater convenience. Using the cabinet pull or handle to open the cabinet door will help you avoid transferring any stains or marks from your hands onto the cabinet surface when you need to grab some ingredient or utensil inside the cabinet while cooking. It also helps to keep your cabinet looking cleaner while protecting the finish from stains and etching. European style kitchen cabinets commonly use smooth hardware with simple, subtle, and minimalistic design that matches perfectly with the streamlined design of this cabinetry. Silver-Toned hardware having polished, satin or brushed finish is often used for these cabinets, which further enhances their beauty.
Soft-Close or Self-Close Feature of Cabinet Doors and Drawers
Hinges are one of the most significant components of kitchen cabinetry. They are used to open or close cabinet doors and drawers. Low-quality hinges can result in loose or stiff doors that are hard to open or close. On the contrary, soft-close or self-close hinges and glides allow you to softly close the doors and drawers of the cabinet by simply giving a single push, causing the door to swing shut in a soundless manner.
Even if the cabinet drawers or doors are pushed forcefully, this soft closing hardware slows down the speed and gently moves the door panel to the closed position, preventing any damage. This mechanism is possible due to the presence of a spring in the glides and hinges that controls the motion of the cabinet door and accessories from the interior of the cabinet.
Concluding Note
In whatever way you incorporate European style kitchen cabinets, whether it is in your new house or in your home remodeling project, this investment is very much worth it. You will be rewarded with an improvement in your quality of life, as well as enhanced functionality and aesthetic appeal in your kitchen and better market value of your residence.