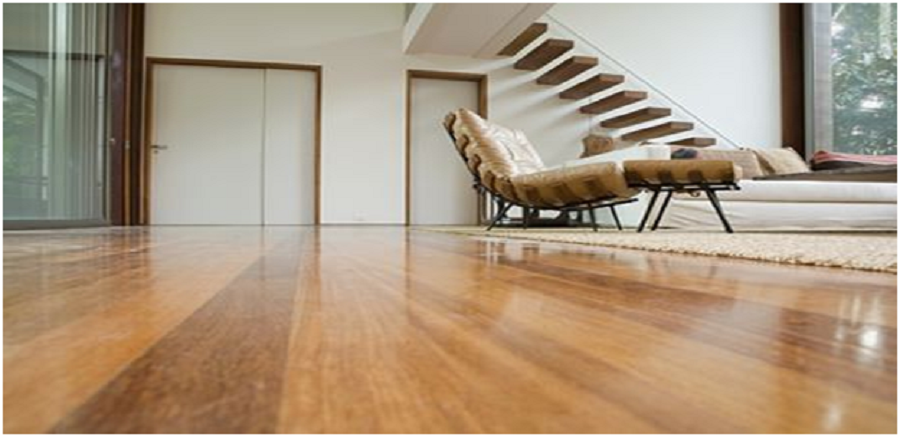 Do you love how hardwood floors look when installed in your house, but you are not sure about the installation time, the upkeep and the cost of having one? Engineered boards are an excellent alternative to traditional board flooring.
What is engineered wood floor?
According to statistics, around 40% of all pre-made hardwood floors that are sold in the United States are engineered floors. So, what is the engineered floor? This kind of floor was invented in the 1960s and is made from real hardwood, just like traditional solid wood tiles.
To know the full history of engineered wood, visit https://en.wikipedia.org/wiki/Engineered_wood.
The big difference is what lies beneath. Instead of a solid chunk of wood, thin layers are glued together and put under high pressure to create engineered floorboards. The multi-layered plank allows for a more stable plank that floor contractors can easily install below or above grade.
It means that it is less susceptible to the effects of humidity or moisture. Another reason why most contractors and remodelers love engineered floors so much is that not like solid wood floors, engineered wood can also be used directly over any kinds of old flooring. It will save a lot of money on demolition cost, dust, mess and especially job duration.
Engineered floor styles to match every home and they are available in narrow, medium and wide plank widths. Engineered board manufacturers construct the floor from different kind of wood species, including maple, oak, walnut, hickory or even mango wood.
Today, manufacturers perfected the art of styling the surface to imitate timeworn looks as well as finishes that recall how the plank used to be finished by hand. Hand-scraping, multidimensional staining, chatter marks as well as wire brush are just a few of the effects that continue to attract specifier and designers.
Want to know the best woods that are perfect for home flooring? Click here to find out.
Less time wasted and low costs
With traditional solid hardwood, home renovators and contractors install the site-finished board floors in stages. It takes at least one or two days, depending on the dimension of the whole house, to lay the floors, another day or two to apply the first coat of finish or stain and another day or two for the last coating.
That takes at least a week of inconvenience and hard labour, as you can't walk on your new flooring until the finish has dried. Not only that, the appearance and the uniformity of the urethane application will largely depend on the worker's skill level.
Engineered plank flooring usually comes in ready-to-install planks, so the flooring is ready for you to walk on the moment it was installed. Unlike traditional plank floors, you can install an engineered floorboard over an existing concrete slab or board floor.
That is why the materials are considered less costly than solid planks, which is a lot more expensive to harvest and produce. And because it will not take a week to install these engineered wood floors, the installation costs are a lot less compared to traditional ones.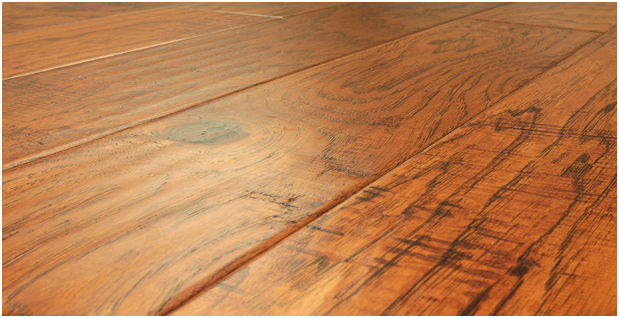 Engineered floors are very easy to maintain
Engineered board flooring is a low-maintenance material. You can use brooms, the soft floor attachment of the vacuum cleaner or the microfiber dust mop to clean or pick up the dirt, dust and debris on the floor. You don't need to apply soap and water when cleaning engineered hardwood floors (actually, water will see seep through the cracks and will increase the risk of moulds as well as destroy the integrity of the wood).
A light damp mop or mild floor cleaner is all you need to keep it clean and beautiful. But you need to make sure that you follow the maintenance and care guidelines that the manufacturers provided first before you try any methods of cleaning. That way, you will not risk any accidents that will void the warranty of your product while cleaning the engineered board floor.
Can you refinish or sand the engineered wood?
One good feature of traditional hardwood is it can be sanded or refinished to make it look like brand new floors again. A lot of people are surprised about the fact that contractors and home renovators can refinish or sand engineered board flooring products just like their traditional solid board counterparts.
Always check with the store or the manufacturer's website because not all engineered hardwood floors allow refinishing or sanding. If the floor has less than 2-millimetre wear layer, there is a big chance that you can't sand or refinish it like how you refinish or sand a solid board floor. Light and straightforward scuff sanding using a buffer can bring a fresh and brand new look to your floor.