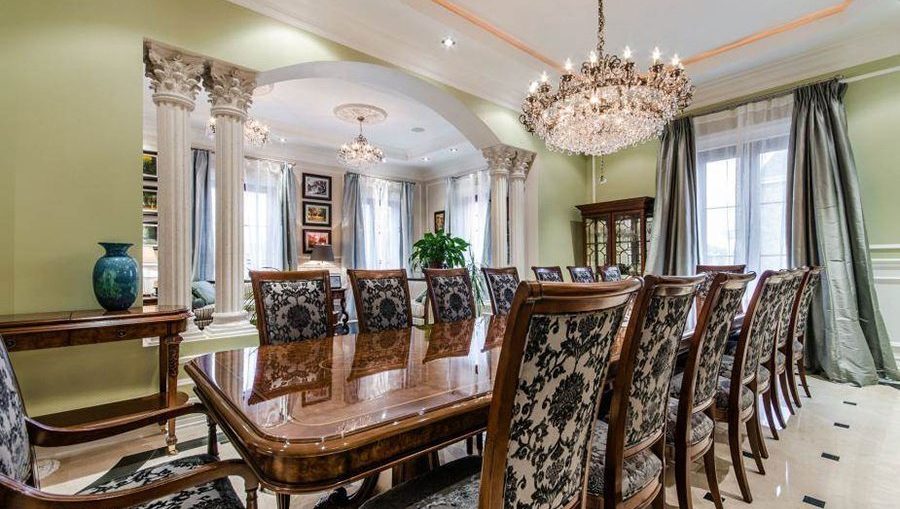 If you think your home is missing something to make it look more elegant and attracting, chances are it is missing its other half – a well-fitted crystal chandelier.
People usually consider a chandelier as too much for an apartment, and it fits a villa much better. In fact, a chandelier's design and size are customizable and can be specifically designed for your own home. They match each other perfectly no matter whether if you own an apartment or a house, exactly like how you feel with your Mr./Mrs. Right. A company like Showsun Lighting offers chandelier customization service from design to production, so that every home can have the best crystal chandelier.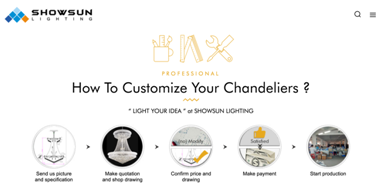 However, what is a crystal chandelier?
Among all chandelier types, a crystal chandelier is the most common one you find in the market. It usually contains around 15% of lead oxide content. The higher the proportion of lead oxide it has, the more expensive the product is. Crystal chandeliers look stunning and luxurious, and they also offer flexible design options to meet consumers' requirements. Their signature brilliance, sparkle, and fire can bring a unique aroma to your house.
Residential chandeliers are available in many styles, such as the traditional chandelier, ceiling light, wall lamp, and table and floor lamp. The last three options are designed base on the atmosphere of modern apartments and houses. They maintain the beauty and charm of a chandelier, meanwhile creates more applications around the house rather than just hanging on the ceiling.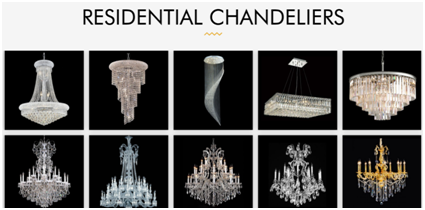 Another question, how to pick the best crystal chandelier light?
Picking a crystal chandelier is not merely decorating your home with light, again you need to spend more time on building up the 'relationship', just like the pursuit of love! Well now, we are here to share some important aspect of our experience, so that you have an idea of how to start a 'relationship' between your sweet home and the crystal chandelier.
1. Define your purpose
When you first think about acquiring a crystal chandelier for your home, make sure you understand the intent of this purchase thoroughly. For instance, figure out where you are going to put it. Usually, it is placed either in the living room or the dining room. The study area is not suitable for a chandelier as a standard ambient lighting source works much better for reading and working.
Furthermore, you need to consider if the location you place the chandelier is the focal point of the room. When you purchase a piece of art to your home, I am pretty sure you do not want it to be blocked by any unnecessary furniture or décor. Therefore, ensure it can shine better than anything in the room before you decide to go for a chandelier.
2. Browse the website to get a feel for different chandelier design
There are countless design and combinations available on the market; hence, it is a good idea to start by using the essential tool of society – the Internet. Go to a website such as Showsun Lighting and get a feeling before beginning the relationship. You may find the one you need there – better yet, if you have a specific idea on how the ideal chandelier looks like, be sure to contact them, and they will be able to create a customized crystal chandelier for you. Don't let it just be your imagination.
3. Choose the size carefully
Another crucial aspect for picking up a chandelier is the size. Proportion is the king in selecting this product. If the chandelier is too big, it can feel overwhelming in a negative way; but if it is too small, it does not show the elegance it is supposed to have.
Experts believe that there is a mathematical formula to calculate the perfect size of a chandelier for your room; there are online calculators that serves this purpose. I would also suggest you contact Showsun lighting's staff and consult how big the product should be, as well as inform to them how you want it to be. Making sure you share the ideas and thoughts with the producer can significantly save you both time and money.
4. Install the chandelier thoughtfully
Once you purchased and received that specific crystal chandelier, installation becomes the next big thing on your mind. Experts are recommended in this process, as a quality installation is a foundation for you to enjoy having this art in your home. Showsun Lighting provides solutions for its buyers in all situations, no matter whether you want chandeliers to be on a concrete ceiling or a stainless steel ceiling. Tools and essential parts are provided so that your chandelier is fully secured under all circumstances.
5. Maintaining the 'relationship'
Lastly, we strongly suggest you to ask a professional to clean the chandelier and check if any parts need to be replaced. It is another important action to take for your art to last eternally. Once again, a love relationship needs to be actively refreshed and maintained, doesn't it?
One Final Tip
If you love the chandelier you own, you can build a room around that particular fixture. Acquire décors, furniture or reapply another style of wallpaper so that all items in the room echo with each other. It surely will bring you more pleasure and joy whenever you are at home.