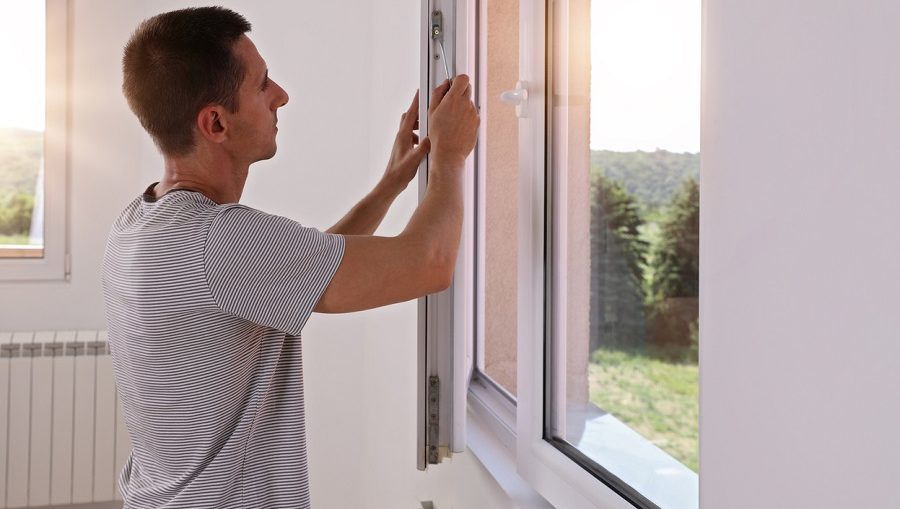 Choosing the right windows for window replacement is a hard task and of course, it is when there are so many types and materials out there. To make things even harder, each type offers different benefits and is suitable for different aesthetics.
So choosing the right windows is hard, but the various types of replacement windows on the market is actually very good for us. This way we can choose the window according to our personal preferences. But before you go on your shopping adventure, you should know the basics about the most popular window types, so here are some of them:
Casement Windows
This window type is most commonly found in kitchens. It opens both inwards and out with a hinging mechanism, similar to a door. This makes casement windows extremely flexible, catching every possible angle, including the 45 degree – the ideal angle for ventilation.
Because it provides ideal ventilation and because it is easy to open, even from hard to reach areas, casements are found above sinks in kitchens. Additionally, casements come in many sizes and can fit different types of openings. This is why they are also found as skylights and bay windows.
Awning Windows
Awning windows are typically used for bathrooms. 80% of bathrooms out there have awning windows. They are also opened with a hinged mechanism but they only outwards from the bottom. Having this opening, they provide excellent natural breeze and they also protect the room from rain and snow.
Usually, awning windows come in smaller sizes, but this is their advantage as they don't take up much space in already small rooms like bathrooms. The awning shouldn't be placed on ground floors since many have bumped their heads while walking in the garden. The opposite of awning is hopper which opens from the top.
Single or Double-Hung Windows
For living areas and bedrooms, the ideal windows are single or double-hung windows. They work well in traditionally styled homes and can come to both single or double-hung windows.
Single-hung is only operated through the bottom sash, while double involves opening both sashes. These window types are very kid friendly and provide amazing ventilation. Their sizes also allow significant natural light to enter. Some double-hung windows even tilt, increasing flexibility and freedom for homeowners.
Picture Windows
This window type is the weirdest of all. It actually doesn't open at all but exists solely to increase levels of natural light. This is why usually it is found next to other window types, such as in the case with bay windows where casements, picture, and hungs are combined.
Some rooms have enough ventilation and don't need any extra openings, but they have in the natural breeze, they lack in light. To solve this problem, experts invented picture windows. Other types which do not open are found in unusual architectural shapes. Their only functions being to improve natural light and aesthetics. When choosing replacement windows you should also consider light as well as ventilation and energy efficiency.
Bay and Bow Windows
These two types are ideal for increasing aesthetic value in a room. They are usually found in bedrooms and living rooms. Almost every old, traditional home has either bay or bow in their living area. Besides improving natural light, ventilation, and aesthetics, they also provide an extra living space.
But when compared to each other, bay and bow are very different. The bow is more flexible when it comes to openings since the entire area can be made to open. Opposite to bow, bay consists of a static part (usually a picture window) and a few opening windows on the side such as casement and double-hung.