10 Common Living Room Design Mistakes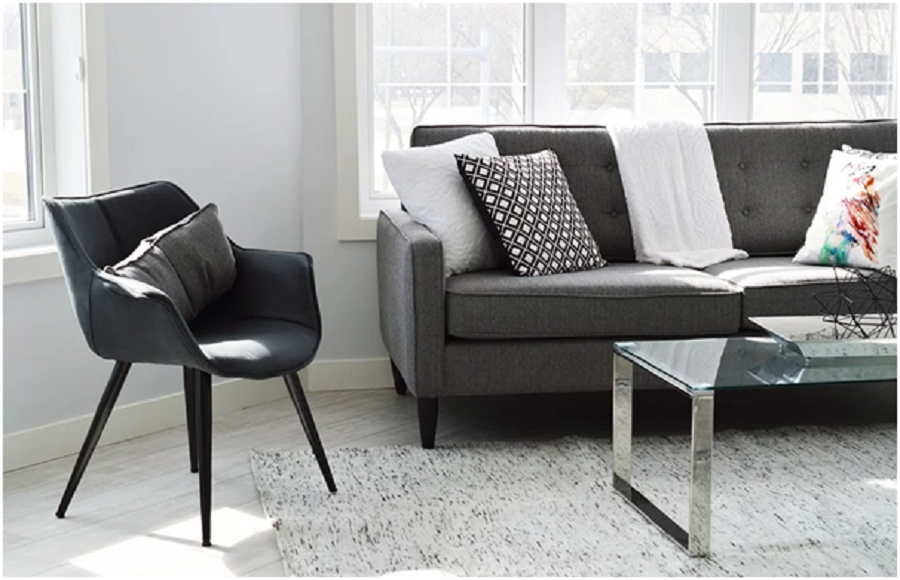 The most-used space in the house is the living room. We spend days and weeks designing and renovating it.
While you may have a good eye for interiors, you might often choose designs based on your personal preferences instead of focusing on whether it suits the space or not.
This could become an awkward mistake. We've narrowed down the top 10 living room design mistakes that people make and which can easily be fixed if brought to notice.
1. Not Assessing The Arrangement
Once you're done setting up the living room, step back and examine the arrangement before finalizing it. This allows us to observe if each element harmonizes with the entire room. Also, it's important to test the functionality of the room and the view from the seating areas. Leave room for adjustments until you find the perfect balance.
2. Restricting Furniture Against The Wall
The most common mistake people make is pushing all their furniture against the wall. There's no such standard rule regarding walls and furniture placement. Be creative and innovative, bring an accent chair or a coffee table near the room's center. For large living rooms, a circular sofa arrangement would be best, creating an intimate feel.
3. Conflicting Rug Design And Size
A wrong size rug could become the biggest blunder of your living room. Rug design which doesn't blend with the furnishings also contributes to the chaotic appearance of your living room. Know your living room dimensions before buying a rug and ensure the rug reaches the front legs of nearby furniture.
4. Wrong Artwork Positioning
Wrongly positioned artwork is the biggest eyesore, and it's impossible to ignore them. The general rule for hanging wall decorations for the living room is to position them at eye-level. However, it can be adjusted if you're taller or if you have a low ceiling. Divide your walls into four sections from top to bottom horizontally and left to right vertically to place your frames and artwork in a precise position.
5. Improper TV Placement
The TV must be fixed on a plain wall and shouldn't be near or in front of a window as it hinders with clear viewing. The space between the TV and the seating area must also be determined. It shouldn't be too close or too high.
6. Creating A Showroom Feel
Don't fall in the trap of being too textbook and creating a showroom instead of a living room. To avoid this, prevent purchasing all your furniture from the same store. It won't hurt if you mix and match, incorporate items from different periods and styles to create an individual yet diverse room.
7. Neglecting Focal Point
A living room demands a focal point to accentuate it better. It could be a fireplace, a statement mirror, a console table, a large piece of artwork, an accent wall; anything that draws attention. Lack of focal point makes a living room appear flat and lackluster.
8. Inadequate Lighting
Lighting creates an ambiance, lack of it tones down the room's spirit. Don't just stop after placing overhead lighting. Layer your lighting and experiment with various light fixtures and brightness. Place them at different heights and don't forget to install some dimmers.
9. Overcrowding With Curtains
Don't go overboard with curtains, if you get full sunlight only then consider layering it. If not, choose lighter fabrics for curtains to make your room more spacious and less constricted. Also, hang the curtain rods close to the ceiling rather than the window to create an illusion of space.
10. Not Renovating
Yes, you've created a perfectly balanced living room, but for how long? The living room is the most used space of a house and it's important to redecorate it once a year to keep up with the new interior trends and avoid getting bored with the same design. If you find any of the above mistakes in your living room, you know what to do!