Choosing the Right Kitchen Cupboards for Your Home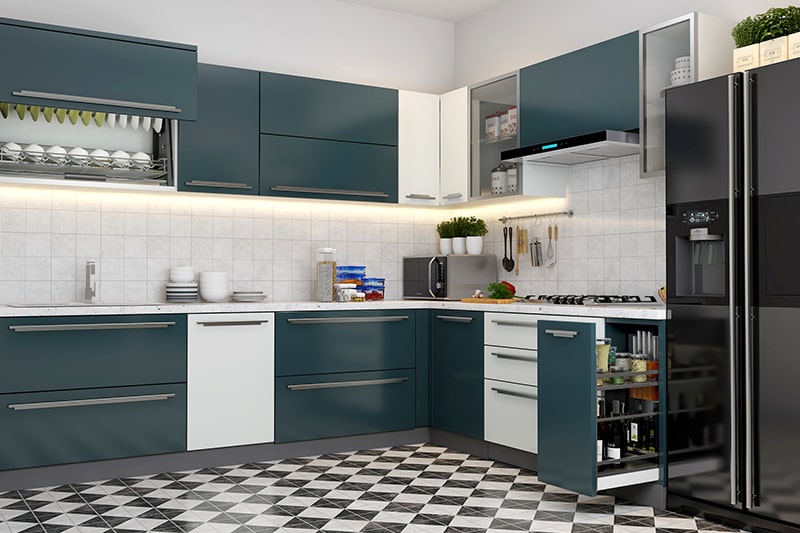 Choosing the right storage solution for your kitchen is often a big task. In addition to finding things that complement the aesthetics of your kitchen, you'll need to understand what things are important to the flow of your space to ensure that you aren't constantly rifling through drawers to find what you need. It doesn't take much, either – even a basic understanding of how your space works can yield some impressive results, particularly if you learn new tricks to manage the limited area you have. To ensure you're able to make the most of your space and introduce some impressive efficiency, in this article we take a look at kitchen storage solutions to help you keep in mind what you need.
Where to get started with your kitchen storage solutions
Storage cupboards are perhaps the most important aspect of your kitchen – these will contain all of your cooking accessories, dinnerware, cutlery and much more, so without a good storage solution you'll likely run into problems quickly, particularly if you're a keen cook! All it takes is a bit of clever planning on your part to make cluttered benchtops a thing of the past and clear cooktops a thing of the present. The first thing you should do to get started is trying to determine what in your kitchen works and what doesn't work. Are you having particular trouble finding certain pans or utensils? Another important consideration during this step is to cater towards the future – although you could go out and find storage to manage all of your kitchen odds and ends now, what is the chance you'll buy some bulky appliances shortly? After you work out what storage solutions and reserved space you'll need, you can decide on how the storage works. Do you want to be closed off cupboards with drawers and doors to ensure no clutter is visible, or are you more interested in showing off your cookbooks and kitchen tools with open shelving?
Going for drawers and doors
Most modern kitchens will incorporate drawers and doors in their storage spaces to some extent. These are typically found on lower-level cabinets where pots and pans are stored for easy sorting and retrieval, but the amount of cupboard and drawer space you need will be entirely dependent on your kitchen needs. When you're deciding on drawers and doors, you should also be factoring in the kinds of hinges used to open them. Instead of just using traditional knobs and handles to pull open doors, newer opening styles, such as push-to-open doors and soft-closing doors, allow for a more inconspicuous and also more convenient addition to your kitchen. There are certainly benefits to these designs – you won't get clothes snagged running around the kitchen, and the streamlined look is highly aesthetic and suits modern kitchens well. The only downside to these designs is that they may be offered in more limited designs as compared to traditional opening drawers.
Finishing with finishings
After you've decided on the storage solution you're interested in, you can impart some of your styles with your finishing of choice. There are countless cabinet styles to choose from, so most will find that they're far from limited in their choice – quite the opposite! In addition to the aesthetic options, it's also a good idea to consider some of the more functional choices you can invest in. You might consider things like high-resistance thermoformed surfaces for kitchens with high UV exposure, or textured surfaces are suitable for high-use kitchens susceptible to wear and tear.