3 Great Ways to Turn Your Yard Into Your Private Oasis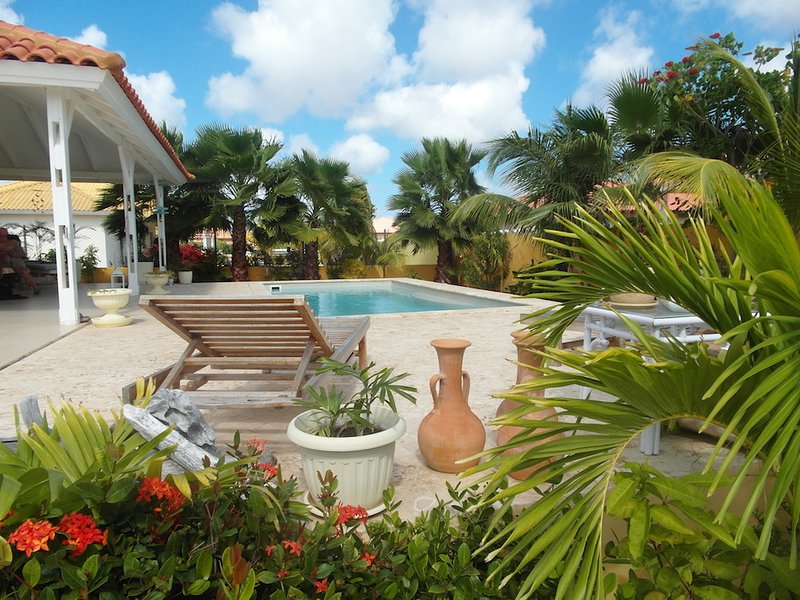 Looking to enhance your outdoor space at home? Now more than ever, having an ideal outdoor escape is important for your overall health and well-being. Luckily, you can do this even if you don't have a lot of extra space in your yard. Here are three ways to turn even the smallest yard into your own private piece of paradise.
1. Install a Wading Pool
Think you can't fit an in-ground pool in your backyard? You may not have room for a full-size pool with all the bells and whistles like a diving board or waterslide, but an in-ground wading pool is a perfect way to add the beauty and magic of water to your outdoor space. Expert Pittsburgh pool installers will help you design a small pool that works best with the space you have available in your yard. Incorporate a slit waterfall into the design to circulate water. This feature will not only look beautiful, but it will also provide the sounds of water, masking surrounding noises, and making your outdoor space much more serene and restful.
2. Create Privacy
Whether you want to block unsightly views or engage in any outdoor activities without the prying eyes of neighbors, privacy should be an important consideration for the design of your outdoor oasis. An easy way to create privacy quickly is to install a fiberglass fence. This might not be the most natural look, however. You may want to create a living privacy wall, instead, by strategically placing trellises around your space, then plant them up with climbing vines. Once the vines become fully established, you'll add greenery and privacy to your yard.
3. Add Outdoor Lighting
Since you'll want to have the option to use your upgraded yard any time of the day or night, it's a good idea to consider how you'll place some outdoor lighting fixtures around the area. You'll likely have some lighting installed in your wading pool, but some outdoor lanterns and spotlights placed around seating and walking areas is recommended. For the warmest glow, choose 2700K LED lights for your fixtures. These warm white bulbs will bathe your outdoor features in a soft glow, making your outdoor space much cozier after the sun goes down.
Your personal outdoor oasis is well within your reach. By making these effective backyard upgrades, you'll create your new favorite place to escape from everyday stresses and enjoy the sights and sounds of nature.