4 Fun Ways to Customize Your Backyard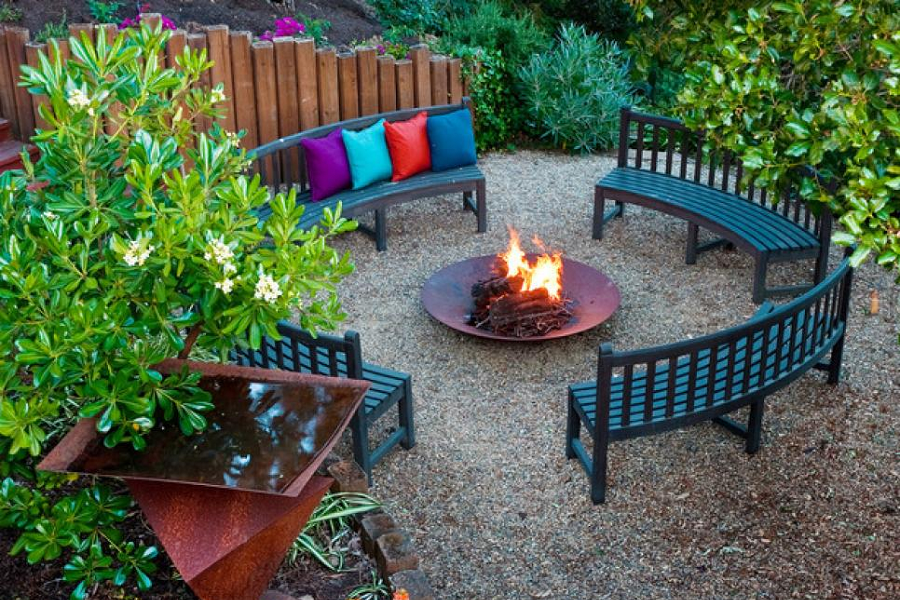 Looking to improve your family's enjoyment of your backyard? Now is the time to customize your property and create your dream backyard! Follow these four tips to choose the best upgrades for your outdoor space.
Create a Water Feature
If you're looking to add some visual interest to your backyard, consider installing a water feature. This could be anything from a small fountain to an architectural water feature or even a pool. If you're lucky enough to have a pond or small lake on your property, you can use pond aerators and fountains to create stunning water features. These fountains provide a great bang for your buck – they provide a focal point for your property while increasing oxygen levels in the water to keep your pond clean.
Install Outdoor Lighting
Good lighting is the best way to set the mood in all areas of your home, including your outdoor space. Outdoor lighting can beautifully highlight the unique qualities of your landscape, such as plants, outdoor art or water features. Additionally, outdoor lighting is essential for the safety of those using walkways, pool decks and patios at night. Outdoor lighting will help keep the fun going from day to night.
Build an Outdoor Kitchen
One of the most luxurious ways to customize your yard is to install an outdoor kitchen. You'll likely need to hire a professional designer to develop the perfect layout for your needs. Next, you'll choose the types of appliances you'd like to include, such as grills and smokers, built-in refrigerators or even built-in kegerators. To shelter your cooking space, incorporate a pergola into the design of your outdoor kitchen. When choosing appliances and fixtures, be sure to follow a color scheme that complements the overall design and color scheme of your home.
Build an Entertainment Space
Incorporating an entertainment space into the design of your backyard will generate hours of outdoor fun with family and friends. Install a TV in your outdoor space to movie nights outside in the fresh air or have an outdoor party while you watch the big game. Don't forget to furnish this space with comfortable furniture but be sure to choose furniture with cushions made of outdoor-friendly fabrics. For a fun way to lounge in style, consider using hammocks or swings to provide unique seating for you and your guests.
There are so many unique ways to create the backyard of your dreams. Follow these tips to upgrade your backyard and enjoy the great outdoors with your family and friends!