Factors to Consider to Determine the Average Price for Home Exterior Painting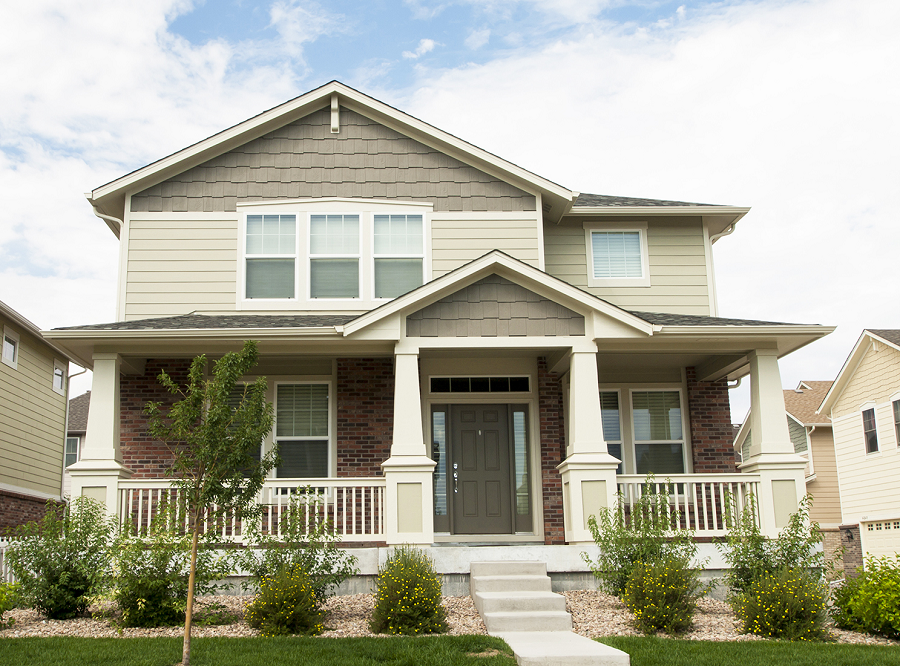 House exterior needs painting but where to start is the main issue. You used an online search to locate the best exterior painting Denver professionals, read the information on what to expect, and even obtained free quotes. You hoped not to feel duped or pressurized but suddenly you are feeling overwhelmed and are unsure about how to choose.
To make safe decision homeowners start with the price. An average painting cost in Denver Metro area homes is around $3000 to $6000. Other three factors to consider for estimating home exterior painting costs are –
Home size
Home condition
Architecture complexity
Home size
To find the average price in terms of size is easy.
Small homes [1000 sq. ft. – 2000 sq. ft.] – Homes are usually single-story without walkout basements, so the starting price can be around $2500 – $3000.
Medium homes [1500 sq. ft. – 2500 sq. ft.] – Large ranch style or 2-story homes with the initial price around $3400 to $4000.
Large homes [2500 sq. ft. – 3500 sq. ft.] – The starting price is around $4000 to $4500.
Home condition
Good condition
A home that is taken care of and painted at least once after 10 years.
Every time the prep work is conducted properly.
It means no replacements or repairs.
The home needs a little caulking.
The price jump is around $200 if there is wood replacement needed.
Fair condition
Extensive prep time is needed to make the exterior pain-ready.
The home has not seen a paint job for more than 15 years.
Deterioration is visible on the sidings and trims.
Price jump can be around $1500 and more.
Poor condition
The home may have lead paints.
Extensive repairs like structural rot or a whole side needing replacement.
It is wise to have other professionals prepare the home for painters to do their painting job.
Architecture complexity
High walls need an extra tall ladder or scaffolding that can increase the price.
Stained or stucco homes need different prep methods and paint materials.
Labor and material costs add up when there is a blend of previously painted surfaces along with never painted regions.
If you are looking for an exterior paint job in Denver then Homestar Painting LLC is a preferred choice. Homeowners get a workmanship guarantee for 2 to 7 years. Give them a call!