5 THINGS TO EXPECT FROM PROPERTY STYLING EXPERTS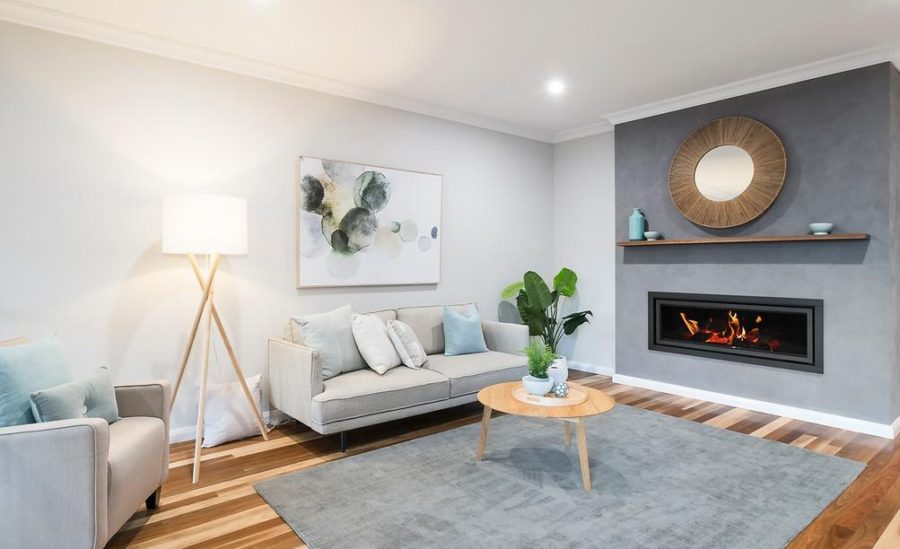 Property styling is the process that helps you style the interior or exterior of your house to make it ready for sale. This process is also called home staging, and this is what the team of property styling in Sydney is best at doing.
The main advantage of hiring a property styling expert is time management, as they will get your home ready in a set time.
However, home styling is not just for homes pending to be sold. Property styling experts also help when you want to do certain renovations or declutter your home for a change. Property styling makes your property ready for a successful sale. The overall presentation of your home is crucial in the selling business.
Here is a list of 5 things that you can expect from your property styling expert:
1. HOME TOUR
An expert home stylist would like to have a walkthrough of your home.
They would note down every detail by consulting with you briefly and take hints on what your likes and dislikes are. During this walk with the experts, make sure that you show them every corner of the house. This will give them a chance to sketch up ideas for the whole home.
Some basic information should be asked on the phone before meeting the stylist, like years of experience in the market and charges for their services. If you are not comfortable with the amount they are charging, you can simply look for another stylist. This will save you time.
2. BRIEF DISCUSSION ABOUT TARGET BUYER AND RENOVATION
To stay on top of the property business, you have to handle matters in a unique way to stand out from the rest. Just like selling your product requires good packaging and design concept, home buyers also look for fabulous features.
The home staging expert would ask you to make certain improvements in your house before its ready for styling. They will give you a rough budget detail, depending upon the requests that you have made to them about the changes. Depending on your budget, they will mention some renovations. It is imperative to keep in mind that home styling doesn't always come cheap.
Home experts also have great knowledge about the houses, which might be in competition with yours in the potential buyer's list.
However, a good home stager will always give you a flexible figure for the home styling.
3. CURB APPEAL IDEAS FOR YOUR PROPERTY
The curb appeal of a house is like the front page of a book. If people like the front page, they will want to take a look even if they are not interested in the topic.
Most stylists stress upon the curb appeal mainly because it is an easy and inexpensive technique to make your house look attractive.
Home stagers like to add some fresh greenery and flowers to enhance the aesthetic feel of the house. They will encourage you to spend some money on the landscaping and take good care of your garage.
A lively entrance door nicely put along with electrical fixtures; all these factors will be discussed, including how to utilize old items like furniture.
4. STEP BY STEP REVIEW OF EVERY SPACE IN YOUR HOUSE
The inside of your property will need a detailed assessment, and the property stylists never neglect any space. From your bathroom, bedroom, storeroom, kitchen to every other space in the house, they will assess what needs to be done in order to highlight it among the potential buyers.
Some of the things included on the list of the home stylist expert can be:
Cleaning of every space including indoors and outdoors
Repair of all the worn-out things
Painting of walls, doors, and windows
Staining of garage shutter
Decluttering from the scrap
Furniture arrangement
Incorporating décor ideas
The experts are professionals, and they give value to your input and ideas. Home Stagers do not focus on everything new. They make sure to use old things in a creative way and turn them into something new and useful, given that they are not overly worn out.
5. PRACTICAL EXECUTION OF IDEAS
After reviewing every detail, the property styling expert will start with the renovations first. Once the dust is settled and they have a clean house, then the décor and furniture arrangements will start. For the changes and renovations, the experts will recommend a reliable vendor. Throughout the process, experts are present on the spot and make sure that everything is done right.
Some home stylists take professional photographs for the advertisement of your property. This is a great way to reach out to more buyers.
FINAL WORD
Home styling experts are professionals, and many have degrees related to this field, which enables them to provide the best services.
They will make your property stand out from the crowd and boost the sale price. Their expert advice would help you create the best property impression.