5 Things to Know Before Replacing Your Windows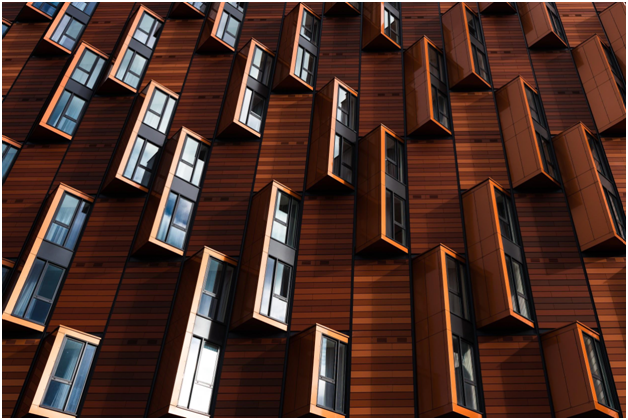 It's your first time off in months and you've finally gotten around to sorting your wardrobe, doing your laundry and cleaning the whole house. You're satisfied with the outcome and sit on your comfortable sofa to enjoy a good cup of coffee when you notice your windows with one or more parts of them sticking out, looking rusty and old. If this mental picture is highly relatable to your own situation right now, you've come to the right place.
There are tons of reasons why you'd want to replace your windows. Maybe they're damaged, maybe they aren't as useful or maybe you liked the design of your neighbor's outdoor aluminum shutters and you're thinking of giving your windows a modern makeover. It might not seem like newer windows are better than old ones but the designs stocked up in the market recently are not only efficient when it comes to cleaning but they do way more than just keep the icy cold wind out. They're not only great for added security but also keep extra dust and dirt out that takes frequent cleaning, off of your plate.
New windows can immediately improve the way your house looks but it's a very stressful decision. Whether you're deciding on which new designs you should opt for or going through different types of glazing or even changing your mind about replacing your windows at all, there are still plenty of things you should consider and help you in this stressful decision-making process. We've got a few things that will surely make it easier on you:
Check If Moisture Is Your Primary Problem
Humidity, dampness, and moisture might not seem like huge problems that should occupy your mind in reality, if moisture is what's accumulating on or inside the windows; it's a big reason to worry. Moisture causes the wooden framework to rot on the inside and fail structurally. Early signs of moisture affecting the wooden window sill are the presence of mold of a soft wet mush of the wood and condensation.
Many windows, especially the double pane ones, are held together in place with a special coating or seal that can easily harden over time and crack. The expansion of the wood in summers and contraction in winters causes this cracking (especially with vinyl windows) which results in fogging. There are plenty of steps you can take to prevent the moisture buildup by properly ventilating your home and using a dehumidifier often. If you've tried these already but you still find the condition of your windows getting worse than before then maybe replacement is the best option.
How To Choose Which Windows Would Be Perfect?
If your thoughts are cluttered, it can help to rearrange them into three categories:
Material Of The Windows:
Window frames come mostly in three materials namely wood, vinyl, and fiberglass. The most durable of these is the fiberglass one which is also known as a composite window. Vinyl, on the other hand, is fairly more popular because it gives you a wide range of colors to choose from that will match the theme of your home.
Type Of Windows:
Double-hung windows are very easy to clean from the inside and the outside without you needing a long ladder to do it. Sliding windows are also great for a modern look but if you're in search of a good energy-efficient option that won't put a dent in your expense, crank-out style windows should be your top choice.
Budget:
The smarter thing to do is choose a cheaper material or a cheaper style but never compromise on the glad package you're getting especially if it is Low-E which can save you tons of money in the future.
How Much Do Windows Actually Cost?
The final price of the windows will greatly depend on how many windows need to be replaced, how many extra features you want to be installed and the size of the windows. It is very important that you come to a final logical decision before you call up any contractors. If you're someone who doesn't want a lot of high maintenance and expensive options, go for vinyl instead of wood. Vinyl is less costly, lasts a long time and also fairly easier to maintain than wood.
The Best Time For Replacing Your Windows
You might not have given this a thought but you need to decide which month or season works best for you when you're trying to get your windows replaced because the process isn't quick and it will definitely disrupt the inner environment and temperature of your home. Most people don't opt for any sort of window replacement in the winters which is why you might be able to get a fair discount from the contractor.
You can find a way to tolerate the cold or send your family off for a small vacation and get the job done. Not only will it save you some bucks but getting this out of the way at the start of the year will allow you to enjoy summer easily.
Check the warranty
Window manufacturers do offer a lifetime warranty but their definition of what life might mean, differs greatly. Some companies may only provide replacement parts without labor. The warranty is only as good as the company, so before making your purchase, buy the one that suits your needs the best.
Conclusion
Replacing your windows can be very intimidating but enjoy this process of redecorating your home and take all the time you need before you make a decision.