6 Ways to Turn Your Backyard into a Resort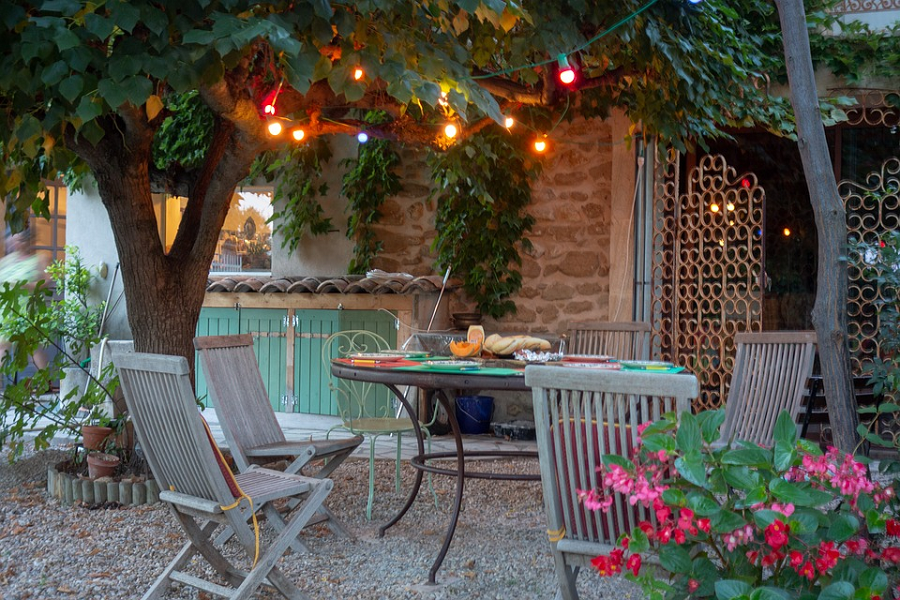 If you are looking for some ways to spruce up your backyard, how about considering decorating and furnishing it to the likeness of a resort?
Coming home to a beautiful backyard with a relaxing atmosphere would be amazing, especially after you have had a long day at work.
Below, we will share some of our ideas on the additions that will make your backyard feel like a five-star resort.
Add a Deck
Having a deck in your backyard would instantly make the area feel more resort-like. You can use the decks as an activity area for your friends and family and decorate them differently from the rest of your house.
Hold barbecue sessions, have an evening chit chat and drinking session, or anything else – the possibilities are limitless.
Hire professional decking specialists such as NHS to help you choose a decking area, material, and design that would perfectly fit your home.
Your contractor can help you to choose the right type of decking depending on the rest of your backyard decorating plans. You might find yourself pleasantly surprised by the results. They may also be able to help you organise a builder's clean for your Adelaide home after the renovations are done.
Add Oversized Potted Plants
Large potted plants are some of the most eye-catching elements that you would find in a resort setting.
Usually, you would find potted fan palms near the pool area for a tropical vibe, but there are many other plants that you can use.
The type of plants you choose does not matter as much as the size and design of the pot that you are planting them in.
Choose big, oversized planters that you can arrange alongside your walkway or on the deck to add a natural element to your design. You can also install some small lights in these planters to illuminate them at night!
Install Soft Lighting
For most of the day, you should have enough sunlight to keep your lighting needs covered, but you will still need some lighting options for evenings and nights.
You will not need those bright fluorescent lights, however. Install soft, warm lighting instead. String lights strung up along canopies and floor lights work well for this purpose.
You can also opt for lanterns or other similar decorative lights. They will give your backyard a comfortable atmosphere for your guests and yourself to relax in.
Add a Water Feature
Most resorts you visit will have a water feature. This can be a swimming pool, a water fountain, a small fishpond, or any other decorative options that come to mind.
This is because the sound of flowing water adds to the relaxing atmosphere. Depending on the type of water feature that you choose, it can also be therapeutic to admire.
If you have space and time to maintain your water feature, you can try going for koi fishponds. However, if you are looking for something to decorate your space, you can always opt for a simple water fountain.
There are many types of water fountains too, so do some research and choose your favorite.
Add a Shielded Lounge Area
No resort-like backyard is complete without a covered canopy area where you can relax. If you have built a decked area, then you can install a canopy, add some lounging chairs and mini tables, and you are good to go.
Having a retractable overhead sunshade would be an excellent choice to shield yourself from sun and rain.
However, if you are looking for something more affordable, you can also opt for oversized patio umbrellas that match your lounge furniture set.
Some vendors supply patio sets, so you can choose any matching sets that appeal to you.
Install Walkway Tiles
Turn your backyard resort-like instantly with paved paths. Oversized floor tiles work well for decorative purposes, and you can plant some flowers and shrubs along your freshly paved walkways.
Depending on your backyard's size, you can even arrange the floor tiles in a way that allows you to have a connected walking path.
If you are looking for a low maintenance option, you can use floor tiles to keep the grass and flowers in the non-paved areas.
Using this design, you would have more concrete areas in your backyard and less gardening tasks.