8 Different Choices of Window Treatments for Your Home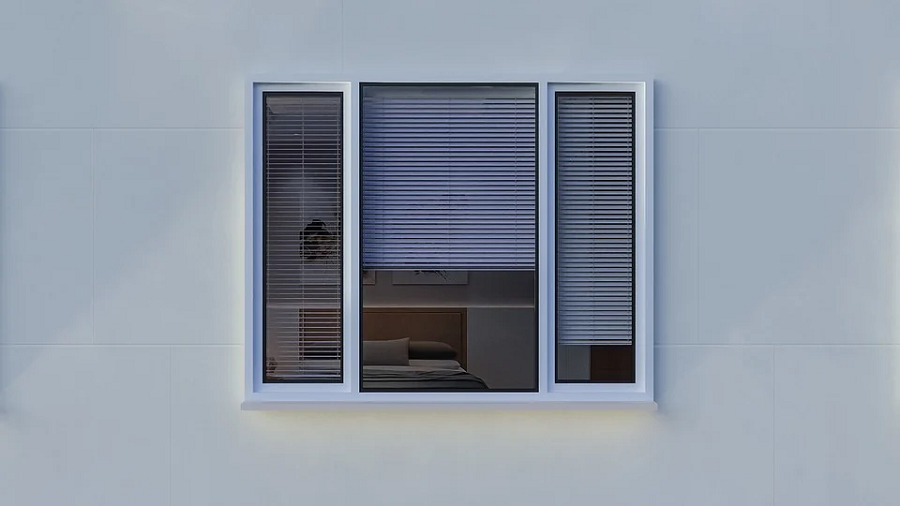 Window treatments are designed to improve the aesthetics of the interior and exterior window areas of your home.
You can apply window treatments directly onto the glass or over the glass to enhance the appearance. Some treatments even go around the windows too.
The most common window treatments are shades and blinds. They are inexpensive, attractive and allow residents to block UV sunlight from shining into the home.
And, of course, they provide privacy so that neighbors cannot see what you are doing through your windows.
Do you need help choosing the best window treatment for your home? Below are eight different types of coverings for your windows that might suit your needs.
1) Blinds
Blinds are traditional window treatments. They consist of several hard horizontal or vertical slats that cover the interior of your windows.
When you want to open the blinds and allow sunlight to enter, you pull one end of the cord to raise the slats. If you want to close the blinds, you pull the other end of the cord to lower the slats.
There are several different types of blinds based on their material and the position of the slats. You will find wood blinds, vertical blinds, faux wood blinds, aluminium blinds, bamboo blinds, and so on. Everyone has their preference as to which is better for them.
2) Shutters
Shutters are a fixed version of blinds. They have fixed slats inside of a frame that covers the interior or exterior of a window. You cannot lower or raise the slats like you can with the blinds.
The benefit of shutters is that you can customize them to fit a uniquely shaped window frame. And because they are hinged, you can open and close shutters just like a door.
Some people prefer this hinged mechanism rather than the cord mechanism.
3) Curtains
Most people are familiar with curtains. They hang from a rod installed over the window on the inside of the home. The curtains are made of a soft fabric and usually fall to the windowsill.
When you want to open or close the curtains, you must manually slide them open and pull them closed with your hands.
The difference here is you can have complete darkness or sunlight in your room. There are no slats in the way of anything when the curtains are open (unless you choose to have blinds installed as well).
4) Valances
Some people only wish to cover the top of their windows, while allowing sunlight to illuminate through the bottom portion.
In that case, you would want to use window valances to achieve this effect. Window valances are hung on the top of the window.
A small length of fabric hangs down to provide aesthetics and to cover up the hardware of any other window treatments you might be using.
A lot of people like to have blinds and valances together for aesthetics and control over privacy and sunlight.
5) Drapes
Drapes are very similar to curtains, but there is one difference. The length of the drapes goes down past the windowsill and onto the floor.
They also contain a thicker fabric material, which is supposed to do a better job of blocking sunlight compared to curtains.
As for the aesthetics, drapes have a more traditional appeal to them. If you have a lot of open space around your window frame, then drapes would look perfect there.
6) Awnings
If you want to keep the inside of your windows bare, then you should install awnings on the outside of them.
You have probably seen awnings used on the exterior windows of commercial buildings, such as stores and offices.
An awning is a covering that overhangs from the top of the window on the outside. It is like a small protruding roof that shades the window and keeps the interior environment cooler. And yet, people can still look out their window without anything in the way of it.
7) Frosted Glass
Some people do not like having blinds, shutters, curtains or other coverings in the way of their windows.
They would rather maintain a "bare appearance" around the window frame because it adds simplistic aesthetic value to it.
But what about shielding the sunlight and protecting your privacy? The solution is simple. Use frosted glass windows rather than bare glass windows.
Frosted glass windows are what you usually see in bathrooms, but they can be used in other rooms of your home too.
Frosted glass is like cloudy glass that you cannot see through. At the same time, sunlight cannot shine through it either. It is the perfect modern aesthetic for any window of your home.
8) Folding Screen
One of the easiest window treatments to install is a folding screen because it does not even attach to the window frame.
It is a tall vertical screen that you stand up on the floor in front of the window to block sunlight and secure your privacy.
There are folding screens available with all sorts of patterns, decorations, and colours. You could even hang some decorations of your own on the screen as well.
If you are not a "do-it-yourself" type of person and you want a simple way to install a window treatment, then a folding screen is the best solution.