Accessories for Use in Steel Reinforcement Construction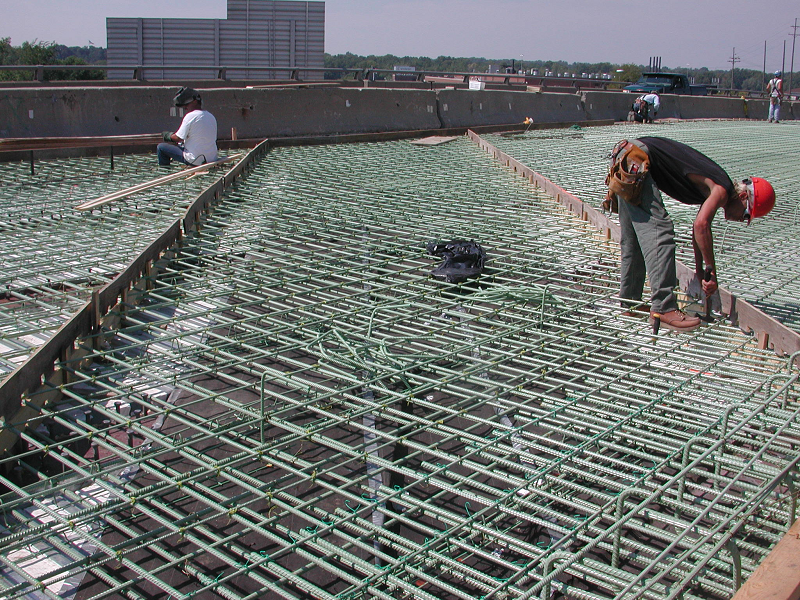 The use of steel reinforcement in the construction industry is a vital tool when it comes to ensuring that concrete structures have the rigidity and strength to stand up to the natural elements; strong winds and earthquakes, as well as more man-made issue such as the continual passage of heavy traffic nearby which can shake the ground.
There are a number of different accessories that are used in steel reinforcement construction including tie wires. Here we will take a brief look at some of the most commonly used accessories.
Wire ties
Sometimes referred to as rebar ties, these thin pieces of wire are used to tie the steel supports that will be embedded in concrete into the correct position. This is done because wet concrete is heavy and could move the steels when poured, which could have the effect of making the structure less sturdy. The ties are put in place using a special tool which is used to twist and bend them into place. This task is a repetitive one and can cause some strain. If there are a lot of wire ties to be put in place it can be better to consider using a cordless tier to avoid causing an injury.
Plastic Grade Plate Spacers
When you need to support and cover the mesh and steel reinforcements of any structure plastic gripper grade plate spacers can be a very handy accessory. They offer a wide base that is ideal for use with damp proof membrane, they aid in the distribution of the weight and avoid the occurrence of holes being created in the membrane.
Damp Proof Membrane
The damp course in a building is created using damp proof membrane. This membrane is put in place to ensure that moisture does not rise and permeate the layer of concrete. This could save building owners a fortune in mould removal.
Frost Blanket
A frost blanket offers a thick insulating layer over any concrete, it is handy for use during the winter months when it offers protection against the cold and frost.
Builders Hessian
Made using biodegradable material builder's hessian is used to protect brickwork and concrete particularly as a part of those construction projects that are undertaken in the colder months.
Dowel Bars & Dowel Sleeves
High grade and very flexible dowel bars and dowel sleeves are made from PVC. They are utilised in the construction process to make durable debonded joints that are incredibly tough when used with steel dowel rods. These are usually available in a number of sizes.
Continuous High Chairs (Rebar Chairs)
Sometimes found as mesh spacers, steel chairs, high chairs or even rebar stools – this accessory is used to add any necessary spacing to mesh reinforcement, either above or below.
Concrete Curing Agent
During the curing process this is used over the top of the concrete. It creates a membrane which helps to prevent any water near the surface of the concrete from evaporating too quickly, this reduces cracking and dusting.
Concrete Sealing Agent
Concrete sealing cincinnati oh agents are used to cover the surface of concrete to protect the surface from damage and corrosion.
Mould Oil
Mould oil is essential when making a concrete pour. It helps make the removal of framework easier and reduced the chances of concrete being contaminated.
Expansion Joint Foam
Expansion joint foam is a filer of the non-load transfer type, it is resistant to most chemicals and oils and is utilised as an insulant, grout check or a stop-end. It is semi-rigid but compressible.
K-Form Plastic Shuttering
K form plastic is a light and easy to use alternative to the traditional tools used for screeding. It is not expensive and can also save time on any project.
Whichever of these accessories you're interested in, they are all useful for helping reinforce your build and avoiding issues later down the line.