Benefits of Building a Shed on Your Property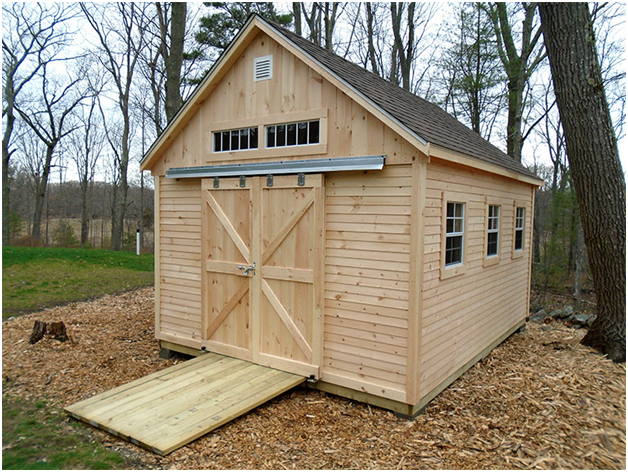 If you are a household owner, you are probably enjoying the idea of having a backyard. It is placed where you can rest assured after a long, working day, and get a suntan, lie next to your family and loved ones and host a barbecue whenever you want.
Apart from that, having a backyard is not that simple because you have to maintain it thoroughly and keep its appearance to appealing levels.
The work that you have to do for your lawn and other parts of backyard requires a wide array of tools from buckets, clippers, loppers, rakes, hedge trimmers, shovels, leaf blowers, tarps, and mower.
Therefore, it will be quite inconvenient to store them if you do not have to a shed. Without shed, these tools will end up on random places across your yard, and you will take precious space of your garage for them.
That is the main reason why you should build a shed, which is one of the most affordable and practical projects that will allow you to finish them by yourself.
You should visit 3DSHEDPLANS site so that you can determine the best plans possible for building your shed based on your property.
Apart from the idea that she will help you organize your life, it will provide value to your home, and you can get much more money in case that you can resell it in the future.
We can consider numerous reasons for building a shed for your property, and you should stay with us to learn some of them: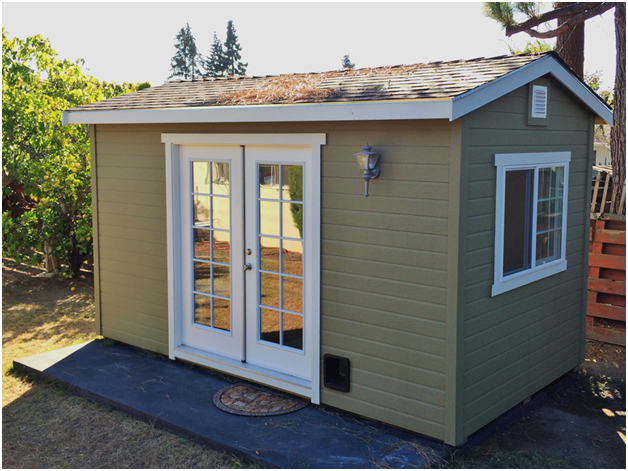 1. Perfect Place For Tool Storage
We all know that garage features a unique purpose, and you will always need additional space. It is an area where you place your vehicles to store them perfectly especially if you are not driving them due to weather conditions.
However, you do not have to use the garage to clutter all yard tools you have. That could cause problems to your car because you can unintentionally scratch it or create havoc to garage floor due to leaking oil.
That is the main reason why adding a shed will help you reduce the number of things you place in the garage so that you can use it for things you always wanted to.
2. Ideal Storage For Hazardous Materials
It is essential to determine the difference between hazardous and safe materials. Since most household owners require weed killers and fertilizers, you do not want to place them in areas that are accessible to pets and children.
Therefore, you can get these products outside of your garage and house, which will ultimately reduce the risks that could happen by keeping them.
You will be able to lock down a shed and have a key, which only you can open so that you can implement an additional layer of security.
3. You Will Increase Property Value
When you decide to build a shed, you will boost your property value, and that is a fact. Of course, if your primary goal is to increase property value, then you should do other things, but she could also help you.
The reality tells us that professionally built and the well-crafted shed is a desirable feature for potential homebuyers, and you will be able to increase the overall price if you decide to sell it off in the future.
You will also be able to enjoy the convenience that you will get with it until you decide to sell the property. This is one of the investments that will pay it off in both practical and financial needs.
4. Curb Appeal
You do not have to think of it as an art form, which means that you will be able to do it yourself by following plans and everything along the way.
At the same time, you can easily have a proper looking feature in your backyard, and you can use it as a backdrop to window boxes and trellises.
Remember, that you will create an appealing part of your household with your own hands, which will provide you the confidence and feeling of worth.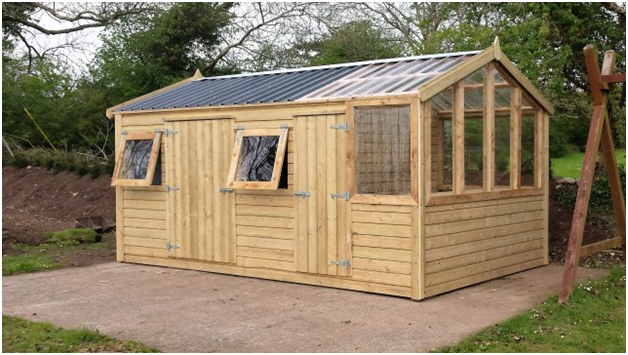 Advantages and Disadvantages of Building a Shed
When you wish to start your shed project, you will obtain the maximum control over the design, which is an essential consideration if you want to build the one that will serve your particular requirements.
At the same time, it will be much more affordable to do it yourself, mainly because you will have to purchase only tools and materials. Apart from being less expensive, you will have the schedule that you can follow, which can be faster than calling a professional help.
Have in mind that most contractors and professionals have other projects as well, which means that they won't dedicate themselves entirely to help you deal with this particular project you wish to finish.
Even though you will have a creative control that will allow you to make it based on your ideas, you will have to put plenty of effort and time when it comes to construction and building.
In case you wish to build it from scratch, you should understand the entire project altogether, which means that you have to plan it carefully and organize everything so that you can deal with it.
Advantages and Disadvantages of Buying a Shed
If you do not have too much time to spare, another way of finding a shed is to use professional services. You will spend more money than building it yourself, but you will save plenty of effort and time.
At the same time, you can rest assured because the final result will be professionally built. The main disadvantage is that you have to spare more money, especially if you hire a professional to help you along the way.
You will also lose creative control, which is something that you should take into consideration before you make up your mind. That could be a problem to some homeowners, and since building a shed is something that you can learn, you have to think everything through.