Bright Lock-High Tech Illuminated Doorknob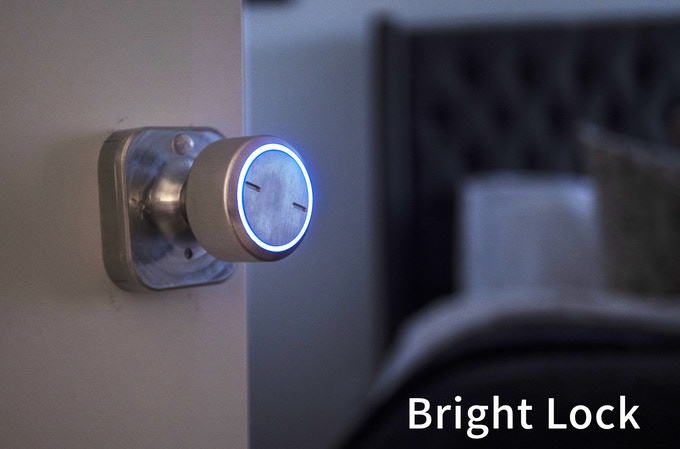 Do you imagine how troubling it is to get out of bed at night as you stub your toes on random objects? I bet you do. But with today's advanced technology, you will not stumble on objects as you try finding the evasive light switch to the restroom. And also you wouldn't knock objects on your way to your destination.
I now know you are probably wondering what kind of technology is this that can guide you to your destination. We are in 2020, and you can't rely on outdated floor level nightlights to light your path at night. Instead, use our Bright Lock-Illuminated Doorknob to illuminate your path using its smart features accurately. So why not get one today to spare yourself some trouble?
Bright Lock Multiple Settings
Bright Lock has smart features that allow you to personalize multiple settings, such as:
Light Intensity: You can adjust the brightness accordingly
Varieties of colors to choose from: There are colors such as blue, red, purple, pink, green, and white to match any personality.
Sensitive motion sensor: The Bright Lock- High Tech Illuminated Doorknob has a motion sensor that stays on sleep mode until motion is detected. It also detects motion to up to seven feet (2.13 meters)
Duration: With this Bright Lock, you won't have to worry about moving blindly, when you wake up in the middle of the night. It would also be pointless to try to get the light switch, especially when your partner is asleep because you might wake them up. Therefore, with our advanced technology, you can light your path using Bright Lock's adjustable brightness settings without disturbing those sleeping. Besides, the brightness lasts for up to 45 seconds, which allows you enough time to get to your destination without stepping on dangerous objects at night.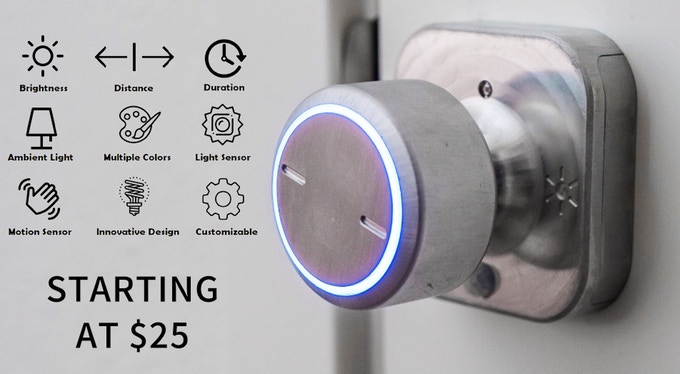 Other features
Simple, efficient design: The innovative design used to make this Bright Lock can fit any lifestyle since its varieties of motion colors are perfect for any home décor. The Lock remains permanently in sleep mode until motion is detected. It illuminates your paths only when it is necessary. This makes it possible to preserve the High Tech Illuminated Doorknob's battery life for a long time. Most importantly also is its batteries will continue to illuminate your path even during power shortages.
Finishes: With Antique gold and antique nickel finishes for this Bright Lock, you have the opportunity to choose A Bright Lock that will suit your personality.
Easy installation: The Knob can fit on any standard doorknobs. Therefore you wouldn't need any more tools besides what's required when replacing a basic doorknob. So all you would need is two simple screws.
If you want to spare yourself the trouble you go through to access the light switch when you wake up at 2 am, we highly recommend that you get our Bright Lock. With its smart features and multiple settings, you can light your path accordingly. So, get one today to avoid all the struggles in the middle of the night.